Granite United Way Volunteer Days Support Nonprofits Across the State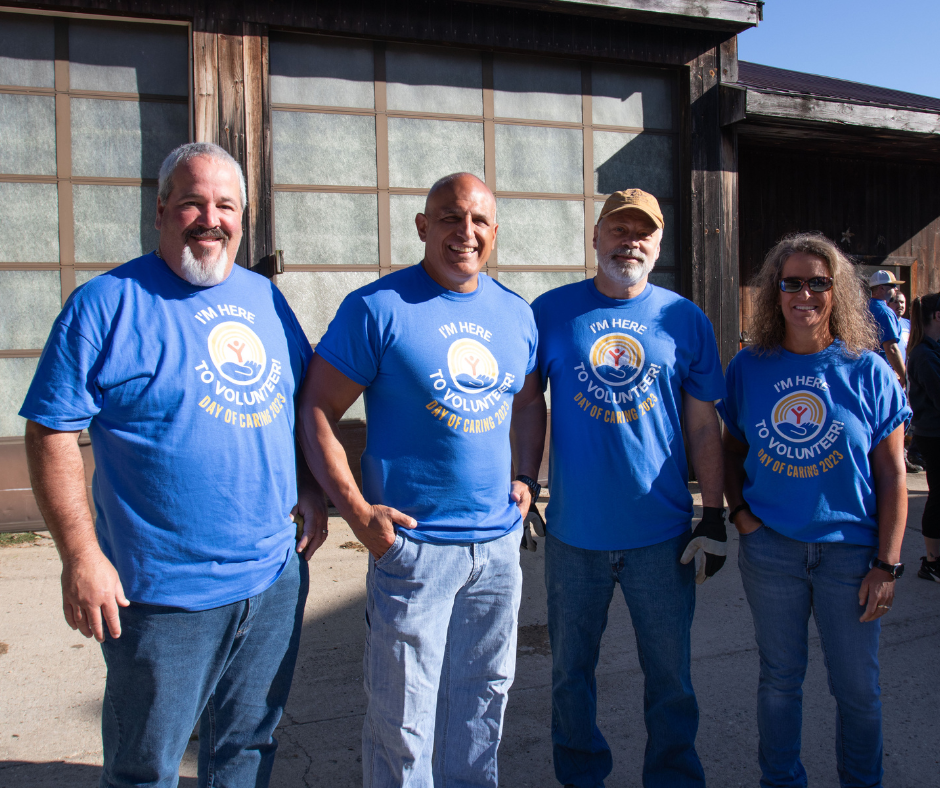 As the COVID-19 pandemic continues to impact our communities, volunteers across the state are eager to offer help to local nonprofits. In lieu of its annual Day of Caring, Granite United Way coordinated 'Volunteer Days' throughout its regions to offer safe group projects.

From closing-up summer camps to landscaping and painting, volunteers rolled up their sleeves and helped with a number of projects.

"We are excited to be offering an opportunity for volunteers to help out," said Aimee Kereage, Director of Community impact. "We have a very active volunteer presence in each of our regions, and we know how valuable this is to our nonprofit partners."

In the Southern Region, volunteers from Geneia, Enterprise, BankProv, Arcadia Financial Group, Connection, Members First, and McLane Middleton helped ensure that Camp Allen and Camp Kettleford would be ready for our youth next season.

In the Northern and North Country Regions volunteers from Littleton PD, Casella, AHEAD, Littleton Food Co-op, Littleton Rotary Club, White Mountain Community College, Church of Latter Day Saints, and Littleton Eye Care showed up to support the team at Copper Cannon Camp as they Cleaned up from the summer of campers.

In our Merrimack County Region volunteers from Merrimack Savings Bank, Concord Group Insurance, People's United Bank, the Nobis Group, and New Hampshire Electric Co-Op provided some valuable 'sweat equity' for our partners at Live & Let Live Farm, Concord Coalition to end Homelessness and The Friends Program Emergency Shelter.

Thanks to the tremendous volunteer base in our Central Region, employees from Pike Industries, Hannaford, Meredith Village Savings Bank, and Merrimack County Savings Bank were able to make a big impact at the Mayhew program and the Squam Lake Association.

"Now more than ever it's important for us to help out in any way we can," said Scoop Welch, Vice President of Regional Operations. "With dedicated volunteers, we can provide a lot of help for our nonprofit partners."

Granite United Way will continue to promote volunteer projects at local nonprofits throughout our communities.
Return to news