Greater Seacoast Region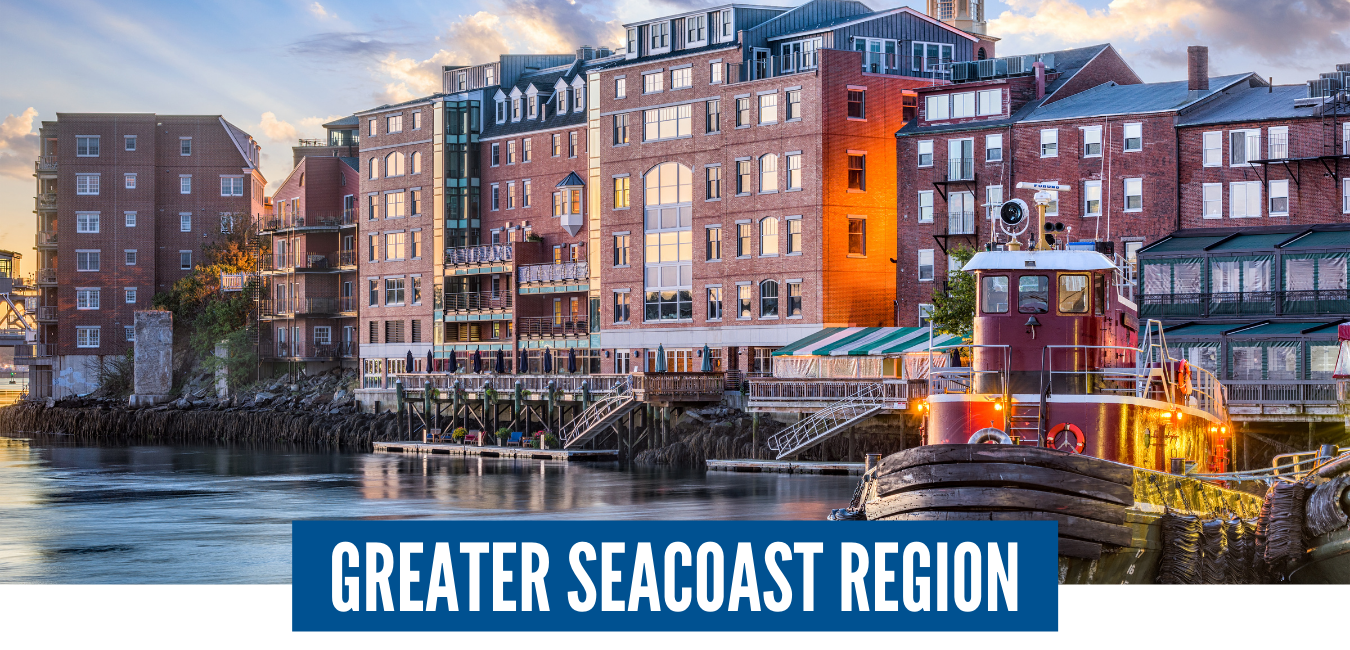 Granite United Way's Greater Seacoast Region is committed to building equitable, thriving communities.
We are committed to fostering early childhood development and advancing housing stability with programs such as the Greater Seacoast Coalition to End Homelessness, Purses for a Purpose, and K-Ready Kids in the Greater Seacoast Region. Through research, analysis, and direct involvement we identify where our communities need the most help and where your donation will deliver the greatest results.

Greater Seacoast Region Community Baby Shower
The annual Greater Seacoast Community Baby Shower supports new and expectant parents experiencing economic hardship by connecting them to maternal and early childhood education and resources. The need continues to be great as some of the resources put in place to help these families during the COVID-19 pandemic will soon be reduced to pre-pandemic levels. This, in addition to the inflation we are all experiencing, will hit many of our young, growing families extremely hard. This year's Community Baby Shower raised $26,626 for gift cards; 25,278 diapers and 18,956 wipes to help 250 Greater Seacoast Region families welcome their babies!
Click here to see the 2022 Community Baby Shower Impact Report.
K-Ready Kids
K-Ready Kids provides backpacks filled with developmentally appropriate materials to 4- and 5-year-olds entering kindergarten. Children who enter kindergarten ready to learn are more likely to attain their third-grade reading level and graduate from high school. The K-Ready backpacks include age-appropriate books, materials to help build fine motor skills, and parent resources and activities that help them learn more about where their child is at developmentally. K Ready works with the local schools, childcare agencies and Headstart to connect with the children most in need.
Click here to see the 2022 K-Ready Kids Impact Report.
Somersworth Ready Together
Granite United Way supports the Somersworth Ready Together Coalition that works to help families better prepare their children for success in kindergarten and beyond. The Coalition's goal is to engage all families of the 832 children between the ages of zero to five.
State Early Learning Alliance
The Greater Seacoast Region helped establish the State Early Learning Alliance, a cutting-edge shared services model for early childhood programs to strengthen business practices and enhance program quality in order to give children a better start.
Home for All Coalition
Convened in 2009 by the Greater Seacoast Region as the Greater Seacoast Coalition to End Homelessness, Home for All is a partnership between service providers, government, business, education, healthcare, community leaders and other stakeholders. Together, leaders are working to create housing opportunities, secure supportive services and advocate for policy changes to end homelessness.


Your neighbors, local business, and nonprofits are doing some amazing work in the Greater Seacoast Region! Check out some of the awesome content generated from your community!

A Step Towards Ending Homelessness in the Greater Seacoast
Coats for Kids Brings Warmth During the Winter Season
Granite United Way and the Greater Seacoast Region Align


Cities and towns served through the Greater Seacoast Region include:

Barrington, Brentwood, Deerfield, Dover, Durham, East Kingston, Epping, Exeter, Farmington, Fremont, Greenland, Hampton, Hampton Falls, Kensington, Kingston, Lee, Madbury, Middleton, Milton, New Castle, New Durham, Newfields, Newington, Newmarket, Newton, North Hampton, Northwood, Nottingham, Portsmouth, Raymond, Rochester, Rollinsford, Rye, Seabrook, Somersworth, South Hampton, Strafford, Stratham, & Wakefield.
To learn more about our work in the Greater Seacoast Region click here.