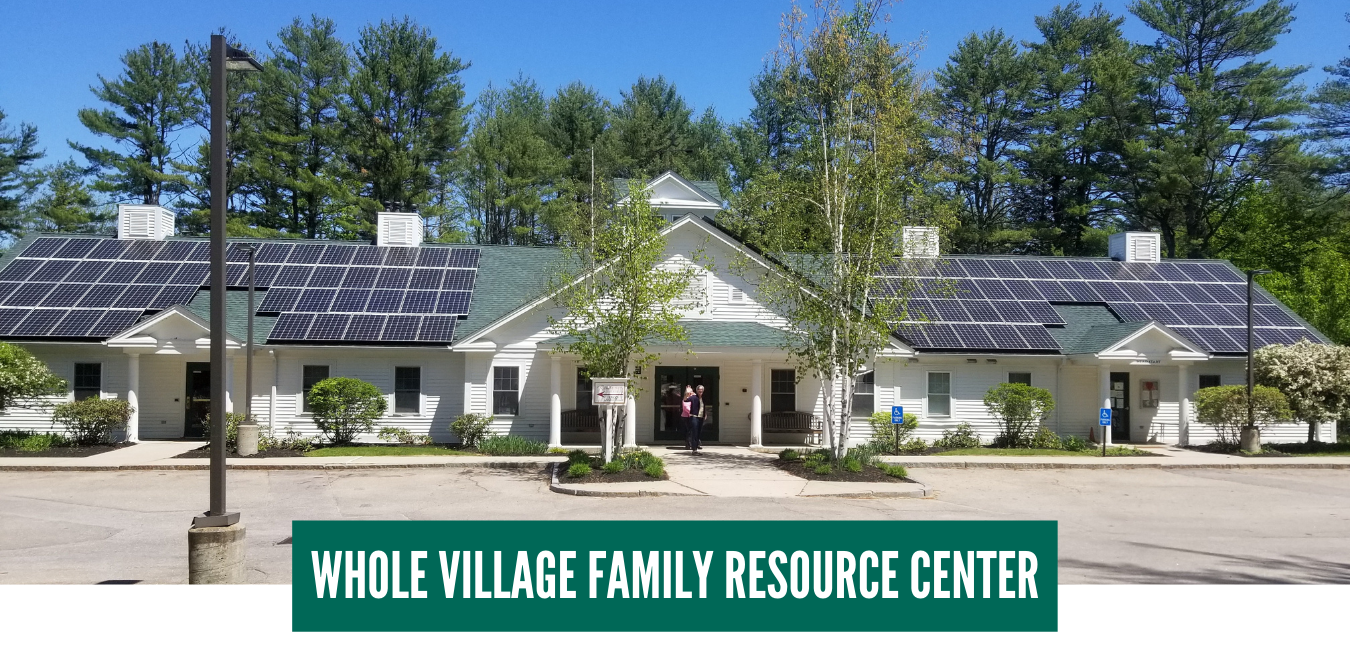 "It takes a whole village to raise a child."
What is Whole Village?
Whole Village Family Resource Center helps to connect families in Plymouth and the 18 surrounding towns in the region to the support and resources they need. This 13,000 sq. ft. building houses
16 social service agencies that provide "wrap around" services that focus on strengthening families while building a community that supports the healthy development of all children in the community.
What support services does Whole Village provide?
Parent education: Provides nurturing skills for families with modules based on positive discipline practices and techniques, developing personal power and keeping kids safe, understanding children's growth and development, and developing empathy and self-awareness.
RAISE Children Initiative: Provides parents opportunities to make connections, increase their understanding of child development, and learn ways of supporting their child's growth, development, and education through music, play, and other age-appropriate activities.
Family Support Specialists: Provides short-term services to connect families to benefits and local services. Family support specialists also educate families about child development milestones and connect families to resources to support healthy development.
Family events: Provides forums for families with children to socialize and interact. These monthly free Family Fun Nights include a healthy dinner and family-friendly activity to encourage families to interact in a positive manner with each other and build supportive relationships among families.
Volunteer Income Tax Assistance (VITA) Program: Provides free income tax preparation for low and moderate-income families.
Hear from some of our clients
For more information contact Kristine Perry at Kristine.Perry@graniteuw.org or 603.536.3720.