Granite United Way Partners with Texas Instruments to Equip Memorial High School Students with Graphing Calculators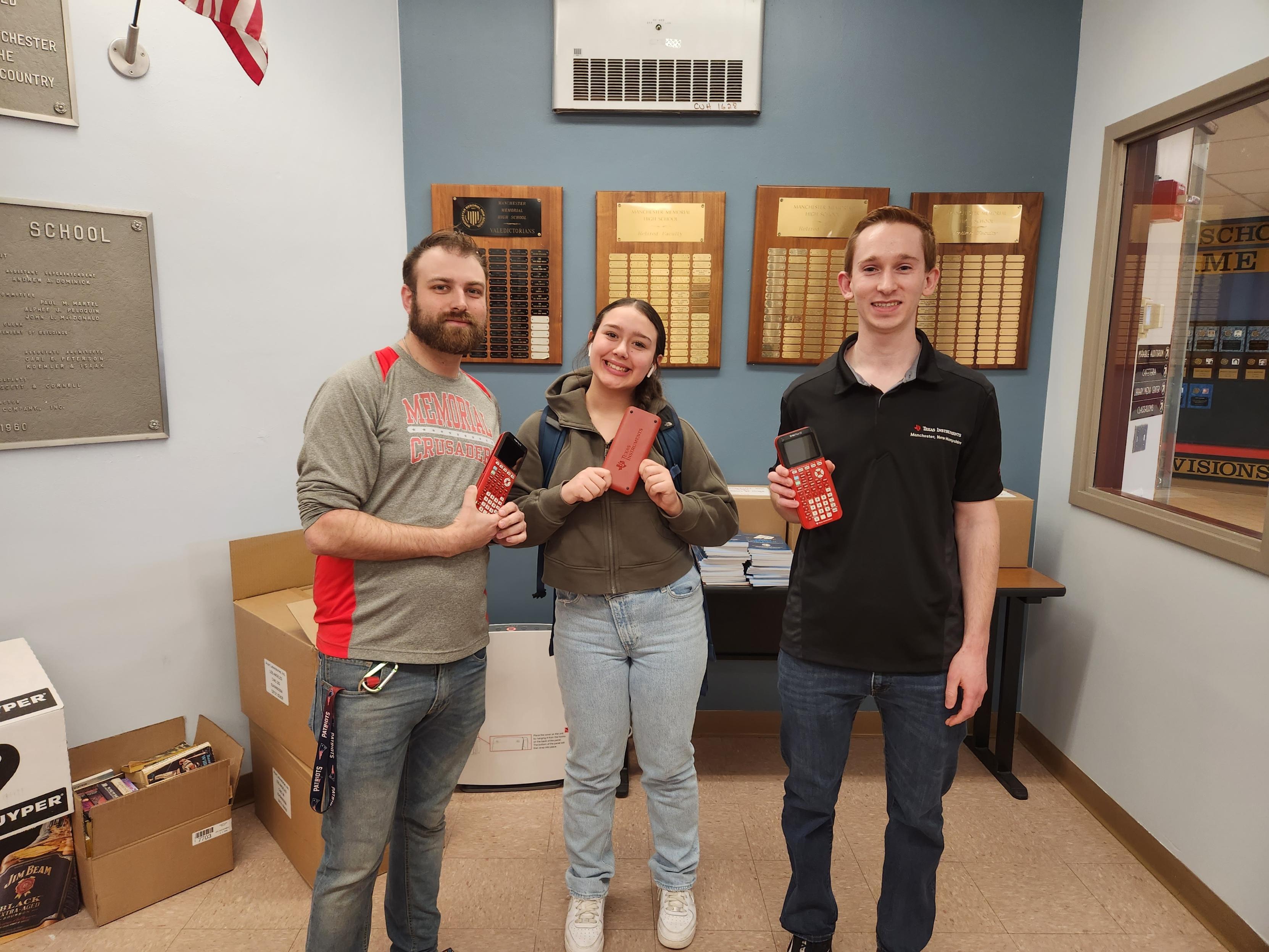 At a recent Rotary Meeting, Granite United Way discovered a list of items that teachers needed for their classrooms. That list included graphing calculators for students at Memorial High School.
"While trying to make math more accessible and fun for my students, integrating technology into the classroom will help them be more successful in STEM careers in the future," said Jacob de Boer, Memorial High School Math Teacher. "These calculators will help my students do more mobile activities so that students will not have to lug around their Chromebooks."
Granite United Way immediately reached out to our friends and long-time community partner, Texas Instruments for support. Thanks to their generous donation, 25 TI-84 Plus CE Radical Red Graphing Calculators (totaling nearly $3,400) were donated in person to Memorial High School in less than a month. The donation has made a significant impact on the student's education, and the teachers are now able to provide the necessary tools for their student's success.
"It's hard to imagine high school math classes without a TI calculator," said Bradley Zarek of Texas Instruments. "When Granite United Way reached out with a need for graphing calculators in our community, Texas Instruments was excited to have an opportunity to help out."
Thank you Texas Instruments for their support and generosity in helping us to make a significant difference in the lives of students and help them achieve their full potential.
Granite United Way's impact goes beyond fundraising to bring the community together and create positive change. If you want to learn more about our initiatives and how you can get involved, please reach out to us at info@graniteuw.org.
Return to news