Granite United Way Honors Southern Region Champions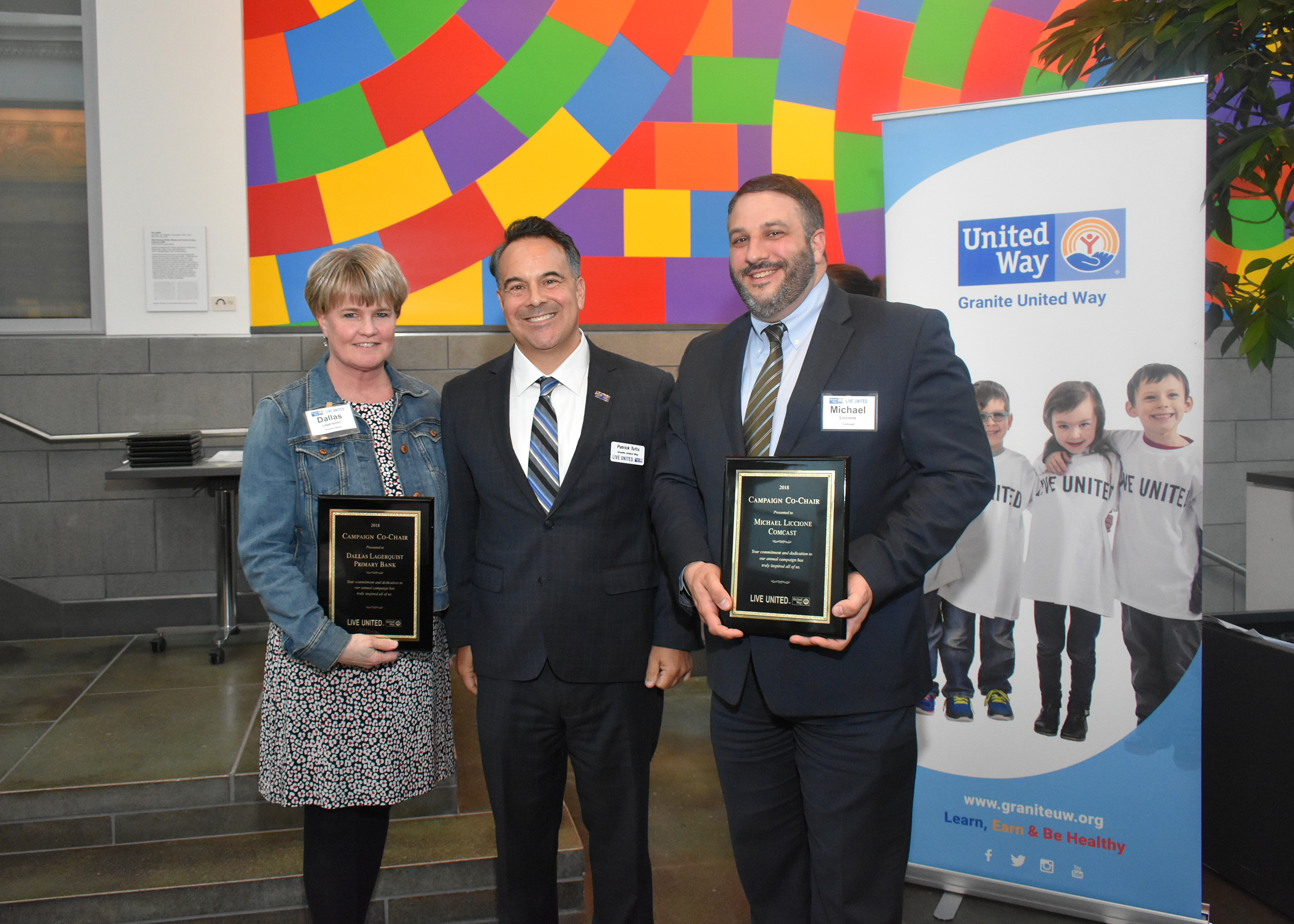 Granite United Way hosted its annual Southern Region Celebration on Wednesday, April 3, 2019 at the Currier Museum in Manchester. Supporters from throughout the Manchester / Salem / Derry area were recognized for their commitment to the community.
Featured speakers included Antonio Feliciano from the Boys and Girls Club of Manchester, Kayla Putnam from Manchester Community Health Center, and Erica Brooks from ROCA Kids Club. They are key facilitators of the Youth Enrichment Partnership happening in the region.
"This year has been one of delivering impact in this region," said Patrick Tufts, President and CEO of Granite United Way. "We have an incredible combination of donors, volunteers and community partners who are helping to drive impact in some of our community's most needed areas."
The following individuals and companies were honored at the event:
GIVE Award ~ Cogswell Benevolent Trust
ADVOCATE Award ~ Manchester Proud
VOLUNTEER Award ~ Sarah Jacobs, Leslee Stewart, Robert Tourigny as Co-Chairs of the Youth Enrichment Partnership
Employee Campaign Coordinator (ECC) Award ~ Dina Masotto and Kim Grenier from Hubbell / Burndy
Granite Awards (companies that have raised $100,000 or more during Granite United Way's annual campaign)
Bank of New Hampshire
Comcast
Dartmouth College
Dartmouth-Hitchcock
Eversource Energy
Hannaford Supermarkets
Hypertherm, Inc.
Lincoln Financial Group
New Hampshire Charitable Foundation
NH Mutual BanCorp
NH State Employees' Charitable Campaign
Pike Industries, Inc.
PROCON, LLC
TD Bank
United Parcel Service
The evening was sponsored by: Catholic Medical Center, NH Healthy Families, Baker Newman Noyes, Lincoln Financial Group, The Provident Bank and Hubbell.
View photos from the event here.
Return to news