Empowering New American Children Through Play-Based Learning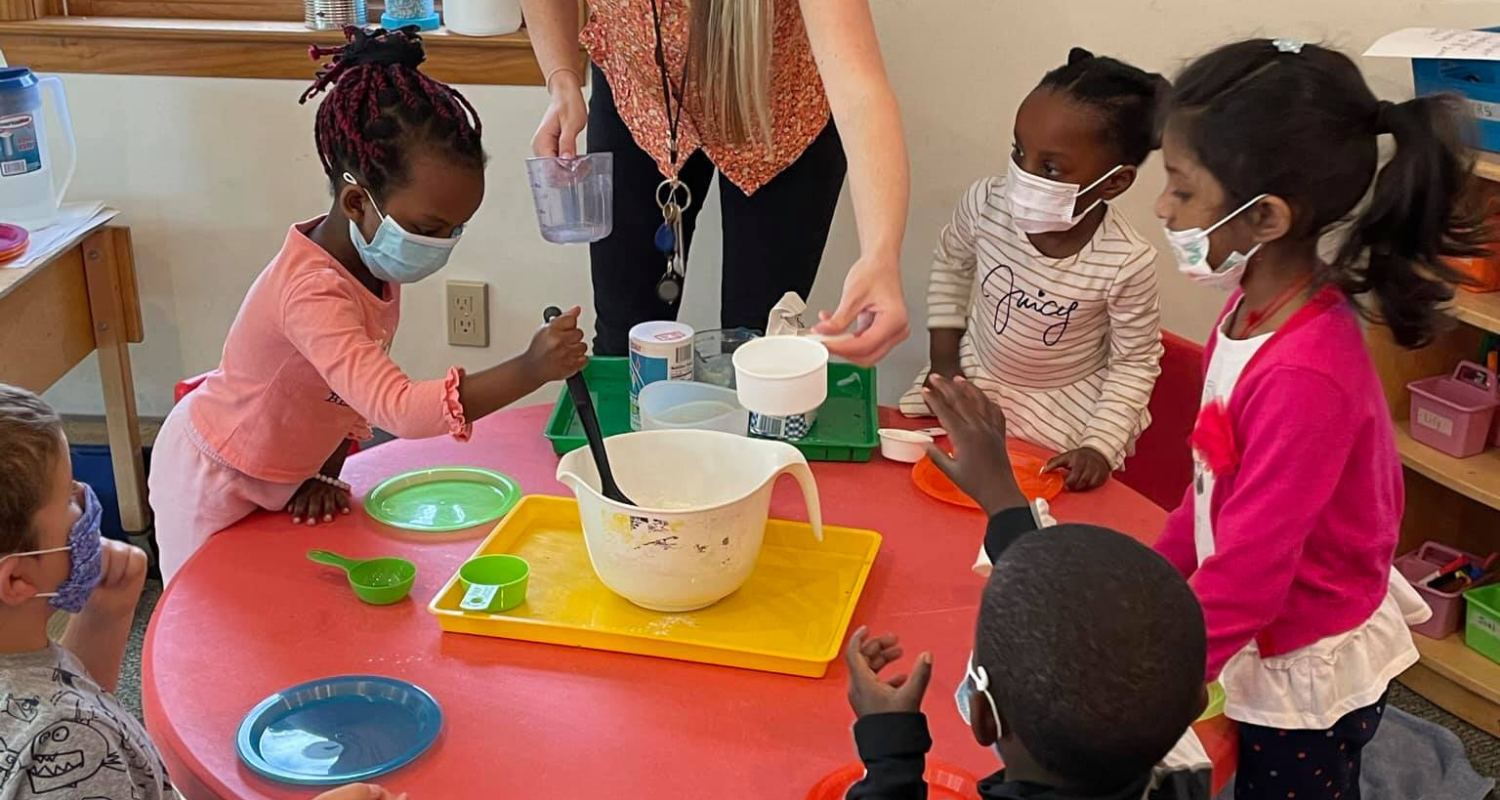 When Waypoint acquired The Children's Place and Parent Education Center in Concord in 2019 the goal was to continue the legacy of one of its founding mothers, the late Mary Stuart Gile. Mary envisioned and helped to create an all-encompassing Center, providing childcare, resources, parenting classes, access to basic needs, and a scholarship fund so that all of the area's children and families had an opportunity to find support and grow to their fullest potential, regardless of their income level or background.

With previous funding provided through the Preschool Development Community Grant in 2019, and now continued through the Preschool Development Regional Grant for the Capital Area, which was awarded to Granite United Way in 2021, a collaboration with the Concord School District's Family Center and The Children's Place (TCP) was established. This collaboration has allowed the District and TCP to begin an English Language Learners (EL) program at TCP. It has afforded the opportunity for 9 New American children from the Concord area to be enrolled at The Children's Place three days each week.

All of the children and families are provided with high-quality early education opportunities utilizing Play-Based Learning and tuition scholarships. Progress for each child is tracked by utilizing developmental screenings and continual collaboration with parents and the home visitor from the school district who supports them. All of the children in the program have demonstrated growth in their social, emotional, and pre-academic skills. The Children's Place staff has also been instrumental in helping the families navigate the transition to kindergarten, as well as encouraging them to be partners in their child's learning.

Young children learn through play, which is why the Capital Region Preschool Development Grant team has created opportunities for early childhood programs in the region to incorporate Play-Based Learning into their curriculum. And as you can see from the pictures of the children attending The Children's Place, it is so much fun! We believe that Mary Stuart Gile would be proud!
Return to news