Whole Village Family Resource Center Sends Kids Back to School Supplied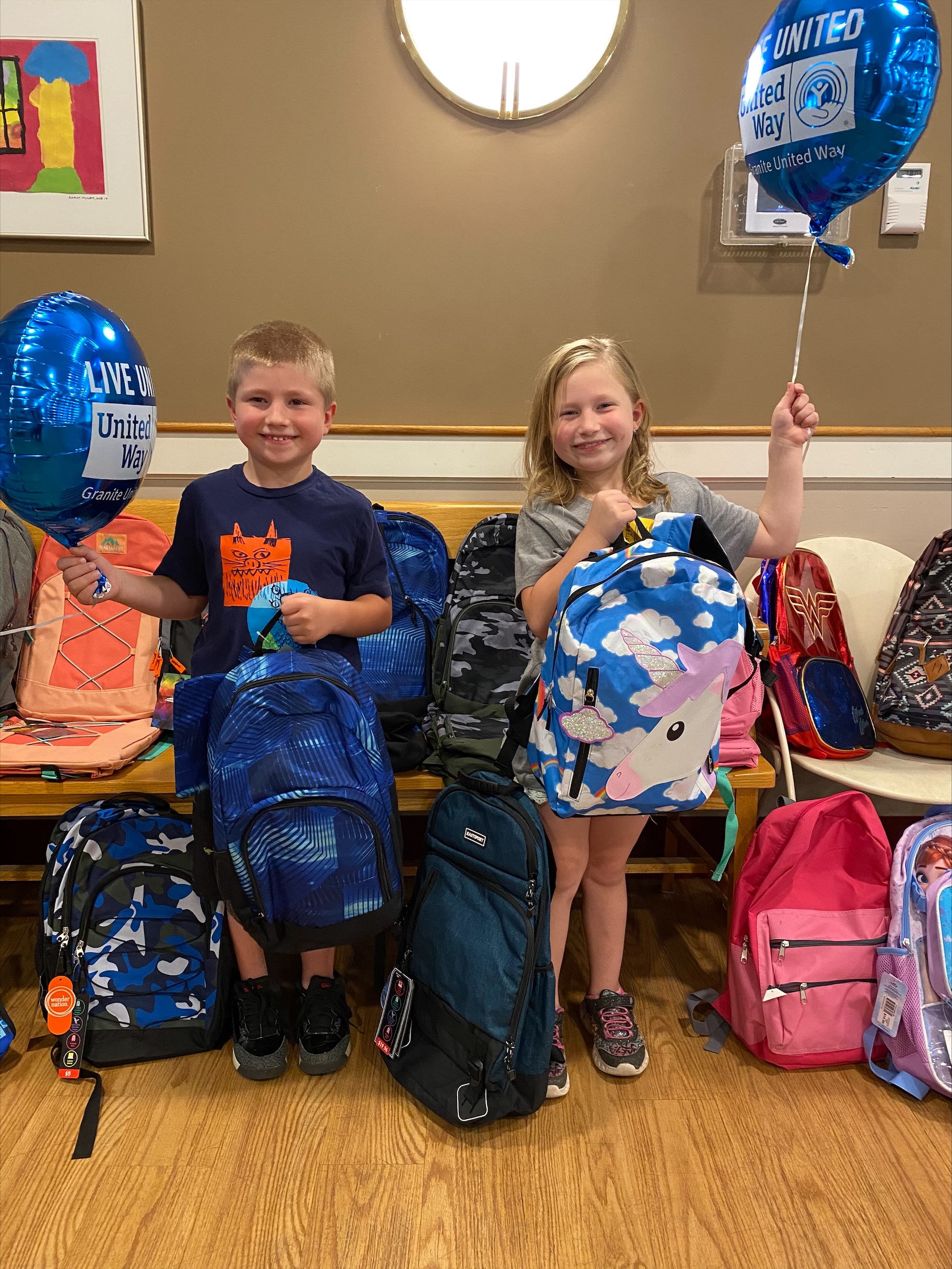 Students went back to school this year with backpacks filled with essential supplies – and some series smiles on their faces.
Whole Village Family Resource Center hosted a school supply drive and filled nearly 60 backpacks for children to use this year. In addition to individual donors, the organization received financial donations, backpacks and school supplies from Bank of New Hampshire, Greater Lakes Region Children's Auction, and Emmanuel Episcopal Church. The NH Electric Coop sponsored an ice cream party the day of the backpack distribution.
"We were so fortunate to have support from this community in donating supplies for students," said Susan Amburg, Director of Whole Village Family Resource Center. "There are many families that are struggling right now, and we are committed to actively encourage education while supporting our local families."
In addition to the backpack distribution, the team at Whole Village worked with the Plymouth Area Community Closet and Bridge House to provider vouchers for back to school clothing as well.
"This was a true community effort," said Amburg. "The biggest reward was watching the children enjoy choosing their own backpacks and be excited to go back to school this year."
Whole Village Family Resource Center, an initiative of Granite United Way, houses 14 nonprofit organizations dedicated to supporting families in the Greater Plymouth area. Whole Village Family Resource Center provides family support services using the Strengthening Families model. Strengthening Families is a research-informed approach to increase family strengths, enhance child development, and reduce the likelihood of child abuse and neglect. It is based on engaging families, programs, and communities.
For information on upcoming classes and resources, visit the Whole Village Family Resource Center Facebook page.
Return to news