The UPS Store of Plymouth Donates Over 500 Books to Whole Village Family Resource Center Through Toys for Tots Literacy Program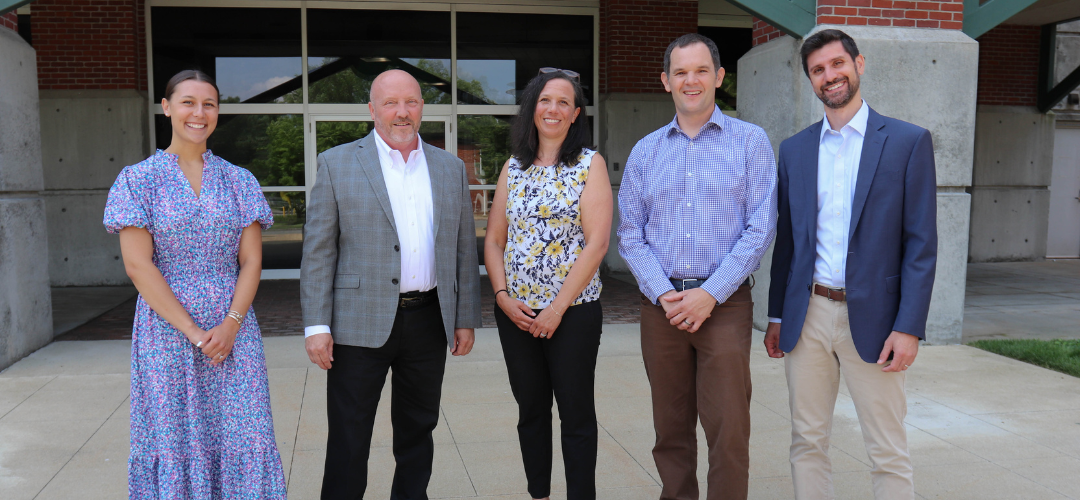 Thanks to the generosity of the Plymouth community, The Plymouth UPS Store raised nearly $900 for its holiday promotion of the Toys for Tots Literacy Program. One hundred percent of these proceeds were donated locally to benefit children in Plymouth and the surrounding communities.
Pat Hannigan, The UPS Store Franchisee, reached out to members of the Plymouth community to find a local organization that would benefit from a large book donation. Kate Donahue, a retired educator, and former Pemi-Baker Literacy Board Member, connected Hannigan with Pemi-Baker Literacy's Program Director, Darci McCarthy.
Pemi-Baker Literacy is located at the Whole Village Family Resource Center in Plymouth. They provide free tutoring and small classes for adults. This includes English as a Second Language (ESL), HiSet/GED preparation, and basic technology skills. When McCarthy learned of this opportunity, she knew immediately that Whole Village would benefit immensely from this generous donation and would get these books in the hands of children that need them most.
Whole Village Family Resource Center is an initiative of Granite United Way and serves the Greater Plymouth area. The organization provides family support, information and referral services, playgroups, parenting classes, family fun nights, and more. There are 14 nonprofit agencies in the building that provide family support services. These agencies include the Head Start Preschool and Pemi-Baker Literacy.
Through this community collaboration, a total of 512 books were donated to Whole Village and their team was able to send each Head Start child home with stories, fill their classroom's shelves, and have books available for the other agencies and families that they serve.
"There are many families served by Whole Village Family Resource Center that do not have access to books at home," said Susan Amburg, Director of Whole Village Family Resource Center. "This is a wonderful opportunity for them to read together as a family and encourages literacy in the home."
The UPS Store network is the exclusive sponsor of the Toys for Tots Literacy Program. Since launching the program in March of 2008, more than $2 million has been raised, helping to deliver hundreds of thousands of books to children across the country.
"The community's participation in the Toys for Tots Literacy Program was a key component of the success of this promotion," said Hannigan. "This program provides us the unique opportunity to work with a nationally recognized organization yet make an impact in our community, which is only possible because of thoughtful contributions from the people in Plymouth."
For more information on the Toys for Tots Literacy Program, please visit www.toysfortots.org/literacy
To learn more about Whole Village Family Resource Center and the services they provide, call 603.536.3720.
Return to news