Remembering Mark Stebbins Impact on the Community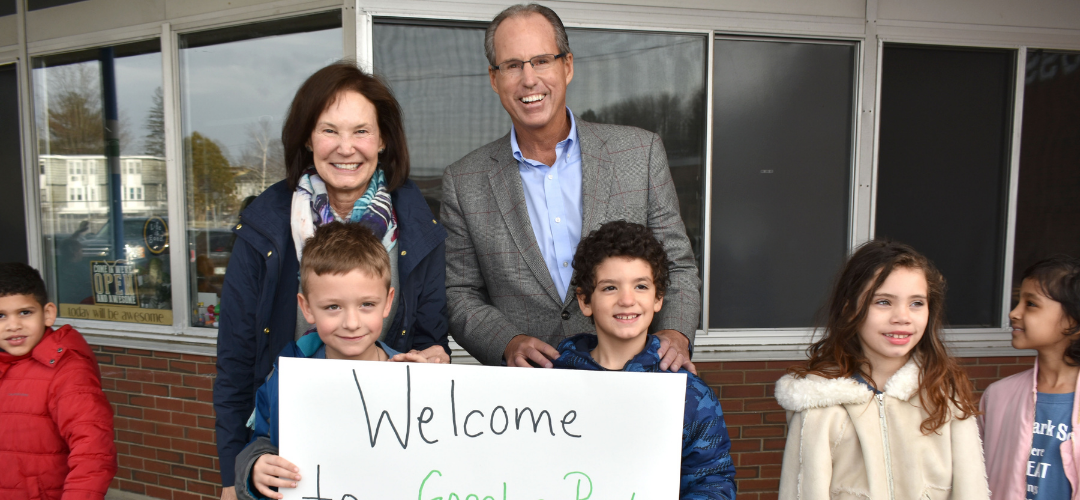 When a person like Mark Stebbins, Chairman and CEO of PROCON Inc. passes unexpectedly, the entire community feels the loss. We were incredibly saddened to learn of the passing of our long-time friend and supporter, Mark Stebbins. He and his wife, Sally, together with their family, have embodied the spirit of community; always looking for ways to help and improve the lives our neighbors and youth.
Throughout the years, the Stebbins family has sponsored and supported numerous challenges and opportunities to help focus more hearts and minds on key issues in our community. At his core, Mark believed in addressing problems head-on, and that if we raise more awareness, in addition to raising dollars, we can do just that.
Philanthropy has always been an important value to the Stebbins and PROCON families. As Alexis de Tocqueville Society members and Loyal Contributors to United Way for more than 25 years, Mark and Sally challenged their employees, community members, and fellow business owners to make an impact through Granite United Way's workplace campaign. PROCON has partnered with United Way for more than 60 years and has grown to be a top 10 workplace campaign. Whether it was a first-time pledge or an increased gift, they knew how to leverage philanthropy with creative ideas like the Get on the Bus Challenge that inspired new businesses to partner with United Way.
Mark's leadership and generosity will forever live on with the generation of students he helped develop healthy habits, positively influence others, and share their talents with their community. The Stebbins Family passionately offered a match to expand "The Leader in Me," a leadership development program based on The Seven Habits of Highly Effective People, to every school on Manchester's West Side. This investment, and the donations that followed, resulted in improved academic performance, higher attendance rates, reduced office referrals, improved behaviors, and increased school pride among the City's most impoverished students.
When the COVID-19 pandemic hit our community, one of the first calls Patrick Tufts, our President and CEO, received was from Mark and Sally – asking us how they could help. They inspired others to give during those crucial first months, matching $100,000 of those gifts. The funds were distributed through local hub agencies, providing immediate food and financial assistance to our vulnerable neighbors.
We are grateful for the Stebbins Family's support, and generosity over the last decade. Mark and Sally have helped Granite United Way tackle some of our community's greatest challenges in fun and engaging ways. Mark's leadership has inspired hundreds of new employees, business owners, and community members around our state to see themselves as part of the solution to bring lasting change to our community. The family's decision to choose Granite United Way among the charities for Mark's memorial gifts meant so much to the entire organization.
Our thoughts are with Sally, their children, grandchildren, and the entire PROCON family upon the sudden loss of a truly great man.
Return to news