Littleton Food Co-op Helps Raise and Distribute COVID-19 Funds in the North Country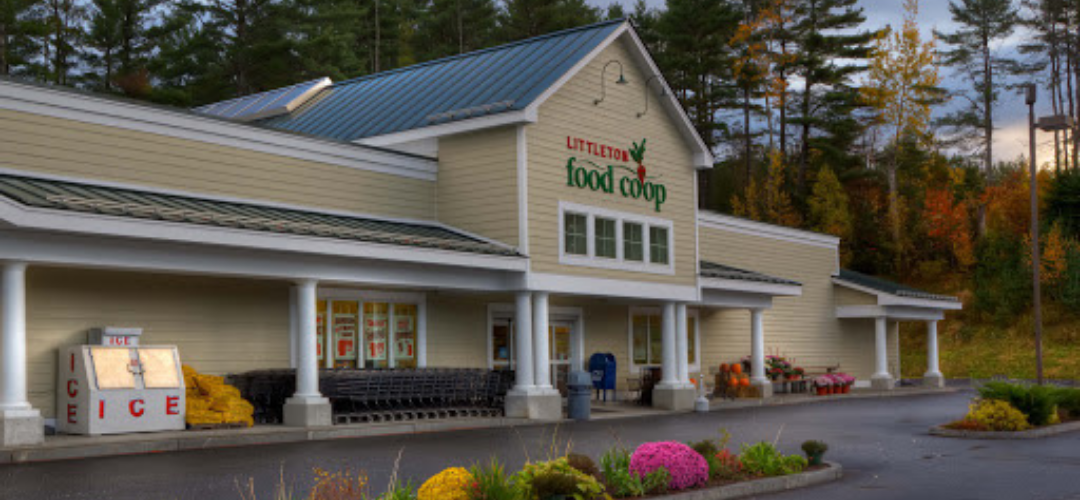 The Littleton Food Co-op, a Granite United Way community partner, is a community-owned market in Littleton, NH. The market came to be in 2009 when the community had a need for locally grown and made products, but still wanted the full grocery store shopping experience.

Along with their broad range of food products, the Littleton Food Co-op offers a variety of services to meet the needs of the community. For example, their Healthy Food Access program is a discount program to help make healthy food more accessible to everyone in the community, and their Partner of the Month program sponsors a different local non-profit for each month of the year.

When the pandemic hit in March of 2020, the Co-op had to pivot their services to meet the needs of its community members. In response to customers' fears of going into the store, the market created a socially distanced, curbside pickup option. They also partnered with organizations in the Littleton community to donate items to food banks and holiday baskets for those in need.

"At the beginning of the pandemic, I was amazed by our leadership teams," explained Becky Colpits, Community Outreach Coordinator of Littleton Food Co-op. "We ruled out the CDC guidelines, set up cleaning procedures, and educated our staff on mask wearing and other precautions."

The Littleton Food Co-op has been a member of Granite United Way's Workplace Giving Campaign for several years. This year, they have partnered with us like never before. In response to COVID-19, they selected Granite United Way as their Partner of the Month and raised over $5,000 for the COVID-19 Relief Fund. With these funds, Granite United Way purchased and distributed food cards from the Co-op into the community. The Co-op generously added 10% to the cost of each food card Granite United Way purchased for added imapct. When Granite United Way reached out a second time to order $10,000 in food cards, the Co-op offered to donate another $1,000.

In partnership with the Rotary Club, they participated in Granite United Way's Smart Start Cereal Campaign and collected non-perishable breakfast food items for their local food pantries. In addition to collecting items, they also coordinated weekly deliveries to area food pantries.

"What the Granite United Way has taught me is that in order for a community to be stable, you need everybody working together," Becky explained.

Granite United Way is honored to have a partnership with the Littleton Food Co-op. Through their work in serving the North Country community, to supporting local non-profits each month, they truly exemplify what we value in a community partner at Granite United Way.
Return to news