Granite United Way Receives NH Advantage Award from the BIA of NH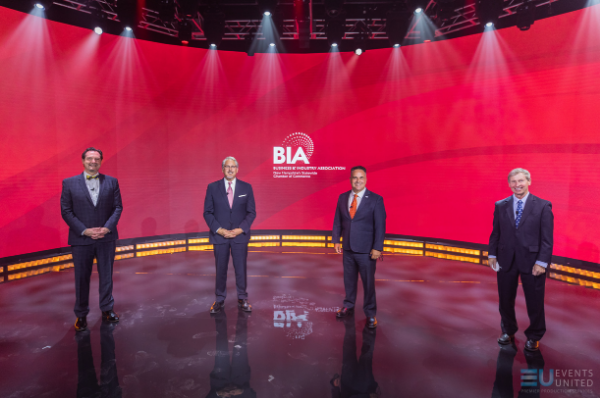 Photo Credit: Lauren Thomason
Granite United Way Receives the New Hampshire Advantage Award from the BIA of NH
We have been truly honored to receive the prestigious NH Advantage Award from the Business Industry Association (BIA) of New Hampshire this fall.
The New Hampshire Advantage Award recognizes organizations that contribute to New Hampshire's quality of life in important, meaningful ways.
Patrick Tufts, President and CEO, of Granite United Way, accepted the award during the virtual ceremony held on Wednesday, October 7, 2020. He had a chance to share some of our incredible community work with Jim Roche, President of the BIA of NH
"The important work Granite United Way engages in to bring resources to deserving nonprofits throughout the state, and by extension, the tens of thousands of people they serve, has embedded the organization into the fabric of what makes New Hampshire such a great place to call home. The Business & Industry Association is proud to honor Granite United Way with our New Hampshire Advantage Award." said Jim Roche, President of the BIA of New Hampshire.
During the event, the BIA of NH also honored former Governor John Lynch and the late Governor Steve Merrill with the Lifetime Achievement Award.
"We are honored to be named this year's NH Advantage Award recipient from the BIA of New Hampshire," said Patrick Tufts, President and CEO of Granite United Way. "We are proud of the ways our volunteer leadership, supporters and staff have adapted to the needs of our community over the years, especially during the recent COVID-19 pandemic."
You can view the event here.
To support the important work Patrick and Jim speak about, you can donate now.
Return to news