Booster Blitz Helps Carroll County Access Vaccines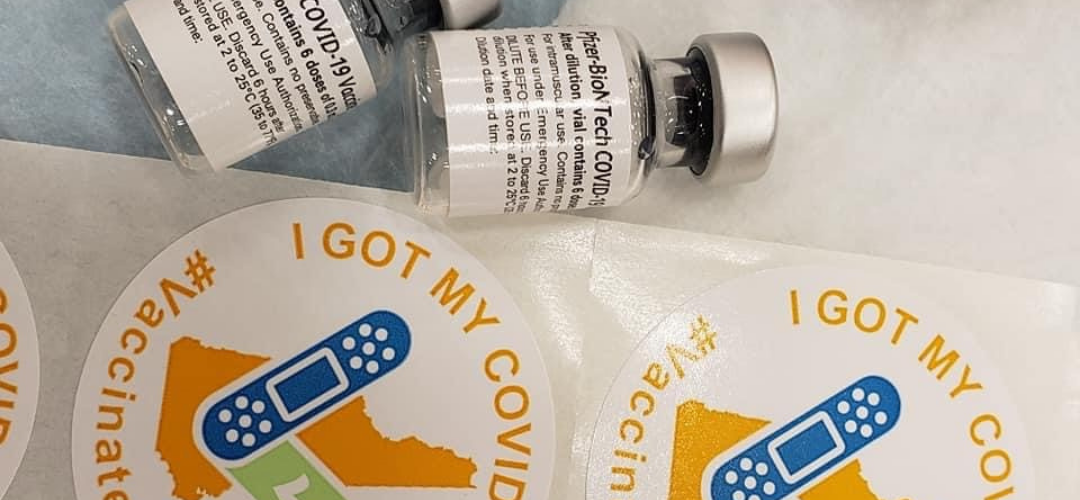 For many, the COVID-19 vaccine provided a sense of hope. A hope that we could reunite with loved ones and feel safe again. State and community-run distribution sites, such as the Booster Blitz, made that dream a reality for so many.
The Booster Blitz was a community-based vaccine distribution event across the state of New Hampshire. In a time when the world was experiencing a surge of the Omicron variant, it was essential that vaccines were easily accessible to everyone.
Carroll County Coalition for Public Health (C3PH), an initiative of Granite United Way, and the other regional Public Health Networks across the state were tasked to work with the Department of Health and Human Services (DHHS), Homeland Security, and Emergency Management to run two Booster Blitz clinics on December 11th and January 8th.
Victoria Paige, Public Health and Emergency Preparedness and Response Coordinator of Carroll County, explained that the Booster Blitz sites were strategically held where everyone in the county could access them.
"The Booster Blitz events were critical for the members of Carroll County," said Paige. "We have two small hospitals that don't have the resources to vaccinate the entire community. In the rural area we live in, transportation and insurance are two large barriers that people face that prevent them from accessing healthcare. This distribution event was essential to so many."
C3PH hit the ground running and connected with community organizations that might be able to help. Paige recruited volunteers and provided the necessary training needed to ensure the safety of everyone involved. The SAU 9, Conway Police Department and Fire Department, Bartlett Police Department, Memorial Hospital, and The Red Cross all played an important role in the planning and execution of the event. Volunteer efforts helped with greeting patients, organizing, directing traffic and parking, and administering vaccines.
"COVID is a huge public health concern, and no single entity can tackle that alone. By working as a team, coordinating efforts, and making health care initiatives (such as vaccines) easily accessible, we can achieve more and address community health issues for all, which leads to a healthier community in general," said Will Owen, Manager of Clinical Education and Emergency Management of Memorial Hospital.
The Booster Blitz resulted in over 12,000 individuals vaccinated across the state and is a prominent example of how when a community comes together to help in a time of need, the possibilities are endless.
If you are interested in getting involved and helping the Carroll County Community, click here.