The Leader in Me Challenge Match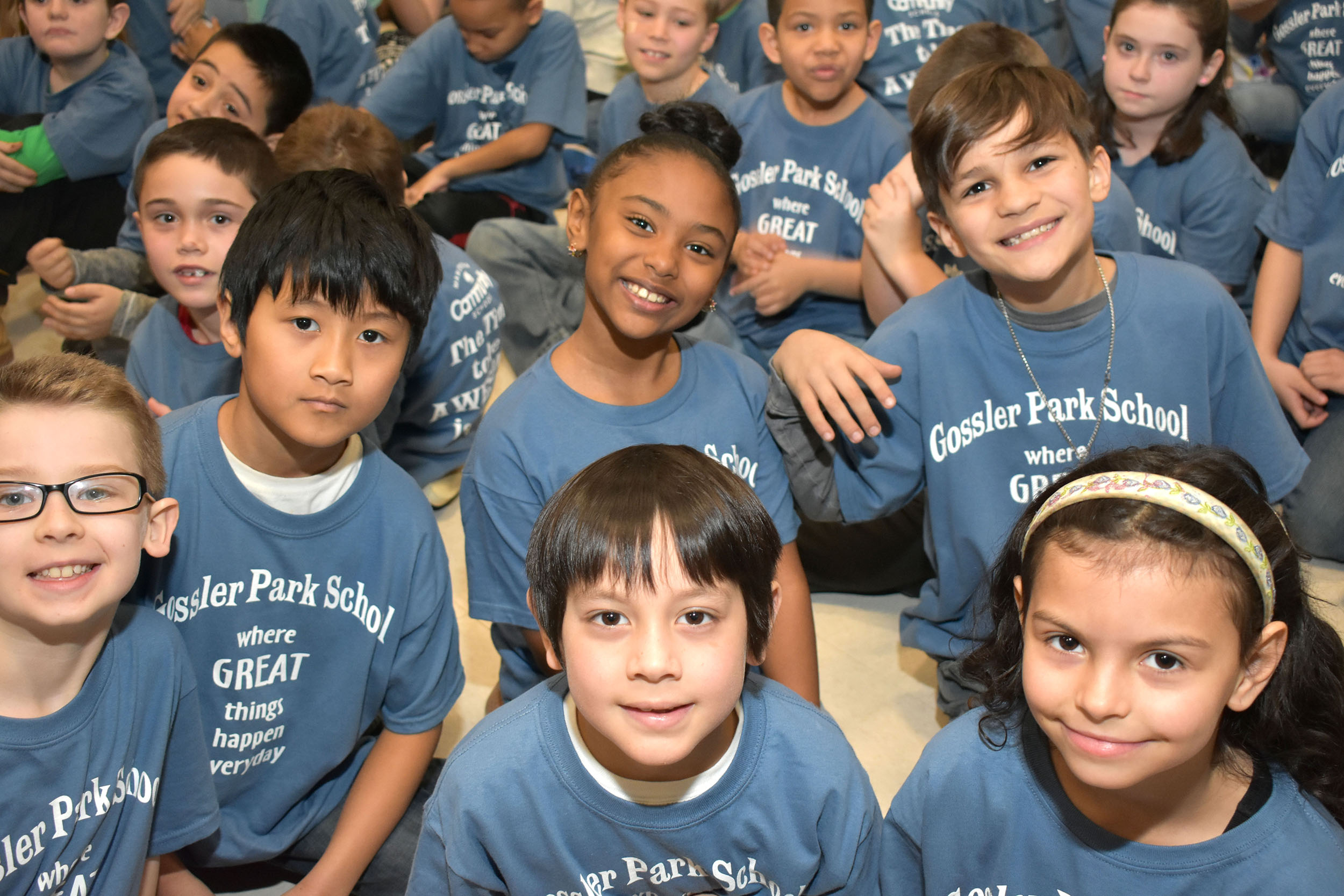 Inspired by the success of the implementation of The Leader in Me program at Gossler Park School, Mark and Sally Stebbins, owners of PROCON, committed to a two-year $225,000 Challenge Match to help bring The Leader in Me to every school on Manchester's West Side.
"The Leader in Me" is a transformational school-based program based on Steven Covey's The Seven Habits of Highly Effective People. The program integrates leadership development into the classroom curriculum, activities, faculty/staff development, and physical space, building resiliency and a cultural transformation in children that need it most. Students as young as age five learn how to track their own attendance and academic performance, complete applications and interviews for classroom jobs, and develop and implement service projects to address school and community needs. The Leader in Me is not a class; it's a way of life. It creates healthy habits in students and staff that encourages them to set goals, positively influence others, and share their talents with their community.
Several community partners have stepped up and joined the effort. Special thanks to our corporate supporters and individual champions:
CORPORATE SUPPORTERS
PROCON, LLC
New Hampshire Charitable Foundation
People's United Bank
Catholic Medical Center
Lavallee Brensinger Architects
Brady Sullivan Enterprises
Bank of America
NBT Bank
The Wick's Insurance Group
Baker Newman Noyes
St. Mary's Bank
Amphenol Broadband Solutions
Keller Williams Realty
Rise Private Wealth Management
INDIVIDUAL CHAMPIONS
Nancy Arnholm
Jennifer Bowles
Barry & Caryl Brensinger
Michele Cross
Elizabeth & Luke Gullick
Karl Heafield
Heather Staples Lavoie
Karen & Paul Mertzic
Mark & Sally Stebbins
Norm & Pat Turcotte
Meredith Young
You can help bring this life-changing program to Manchester's West Side by donating to Granite United Way - your gift will be generously matched by Mark and Sally Stebbins.
Want to learn more? Contact Sarah McCluskey today.
View an inspiring video about this Challenge Match here.