Granite United Way is Here to Help
In response to the immediate needs of our community, we established the Granite United Way COVID-19 Relief Fund, and are partnering with local organizations to serve as hubs for fund distribution. Those seeking assistance should contact the following partners:
Southern Region (Manchester / Greater Derry / Salem)
Amoskeag Health 603.935.5334
Central Region
Lakes Region Community Service 603.524.8811
Upper Valley
Upper Valley Haven 802.478.1850
All other communities should contact 211 or visit www.211nh.org.
Help Us Meet the Stebbins Family $100,000 Challenge Match
When COVID-19 started surfacing Mark & Salley Stebbins reached out to Granite United Way to see how they could help! Click HERE or the video below to see how you can double your donation with their challenge match.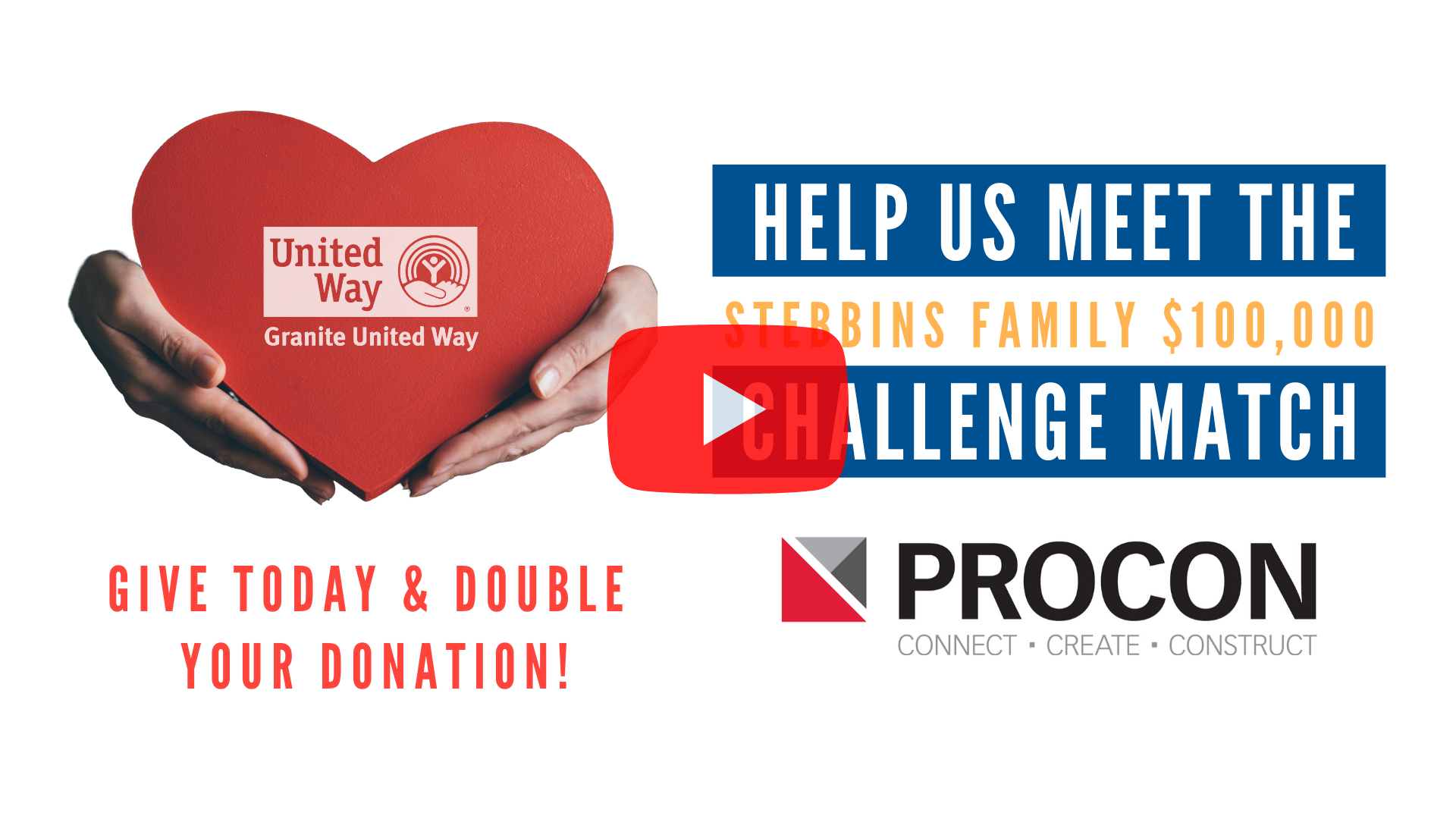 Across New Hampshire and Windsor County, Vermont, 1 in 4 families struggle to afford their basic needs. One minor issue can create a major financial hardship. With the COVID-19 in our communities, these families are particularly in danger. One missed paycheck can be catastrophic.
Granite United Way is here to help. We've launched a COVID-19 Relief Fund to help partner organizations in their response to the virus.
Thanks to Mark and Sally Stebbins, your support of Granite United Way's COVID-19 Relief Fund will be doubled! The Stebbins Family Challenge Match will match donations up to $100,000 by April 20th - with 100% of your contribution going directly to help those in need, you can feel good knowing that you are making a difference in communities throughout New Hampshire and Vermont.
It's easy to give:
1. Click on our donate page in support of our COVID-19 Relief Fund.
2. You can also text GUWHELPS to 41444.
3. Mail a check payable to: Granite United Way, Attn: COVID-19 Relief Fund, 22 Concord Street, Floor 2, Manchster, NH 03101.

As always, Granite United Way's 211 NH initiative is there 24 hours a day to connect people with the resources they need in times of crisis. Governor Chris Sununu announced that 211 NH would be taking calls from NH residents regarding COVID-19. To date these Information and Referral Specialists have answered over 10,000 calls and are providing the most up to date information.
For additional information, contact us at info@graniteuw.org.