Anthem Foundation Donates $75,000 to Safe Station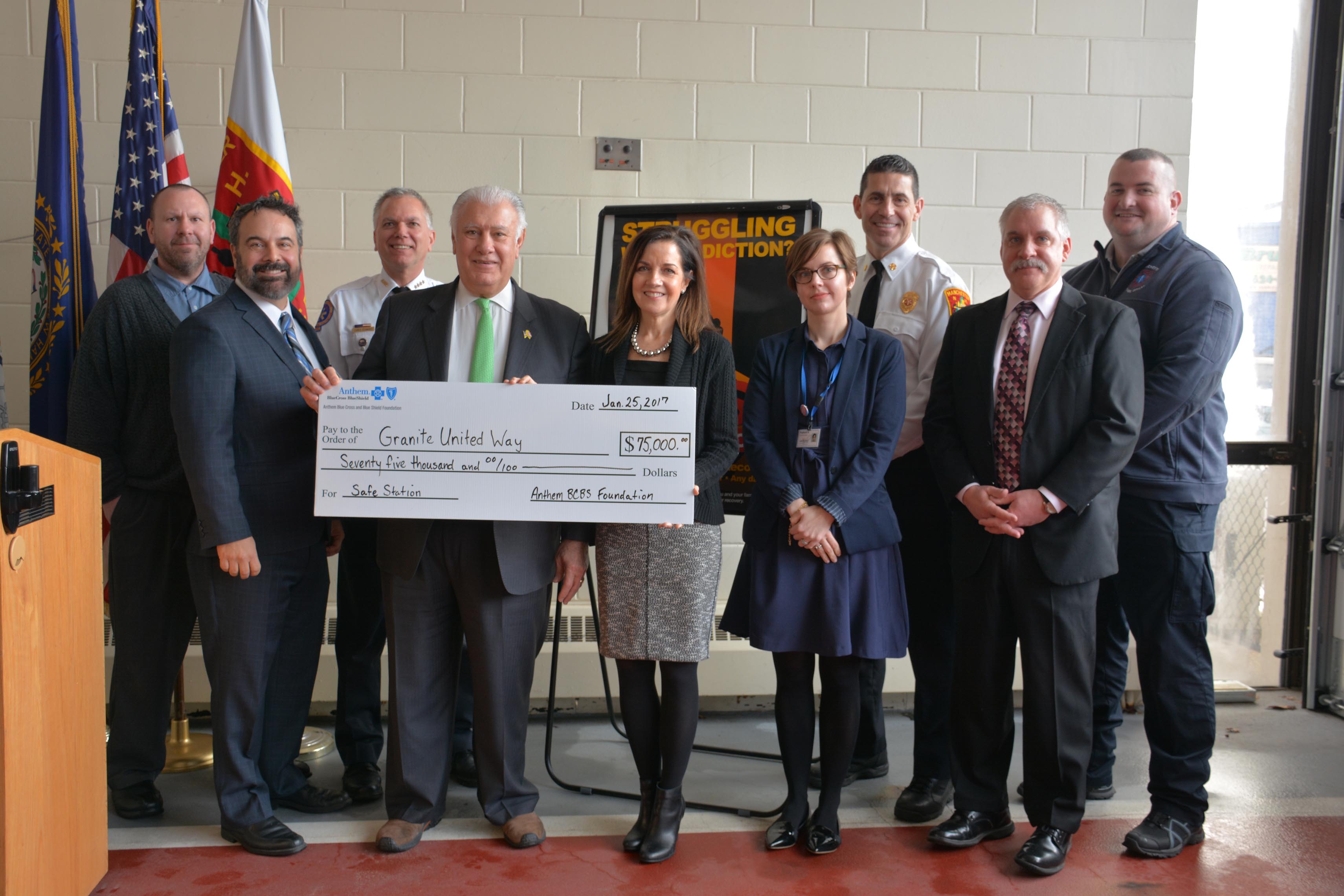 (Manchester, New Hampshire) – Standing with local leaders in Manchester's Central Fire Station for Safe Station's official launch last May, Chris Hickey, Director of Emergency Medical Services for the Manchester Fire Department, had no idea that the City's first responders were about to change the lives of thousands with one simple idea: Use fire stations to immediately connect those struggling with substance misuse to treatment.
Fast forward nine months, and this grassroots response to New Hampshire's opioid crisis has garnered national attention, as community leaders throughout the country have reached out to learn more about this partnership. More importantly, the walk-in program recently eclipsed its 1,000th person served.
The successful collaborative effort known as Safe Station in Manchester is on track to see it's lowest number of overdoses this month since it launched in May 2016. Long-time community supporter and Granite United Way partner, Anthem Blue Cross and Blue Shield has made a generous donation of $75,000 to support Safe Station and preventative efforts in the schools and community. The team organizing Safe Station offered a press event for the media announce the latest information and share the Anthem donation with the community.