Running Boston for the Endowment Fund: Follow Meredith's Journey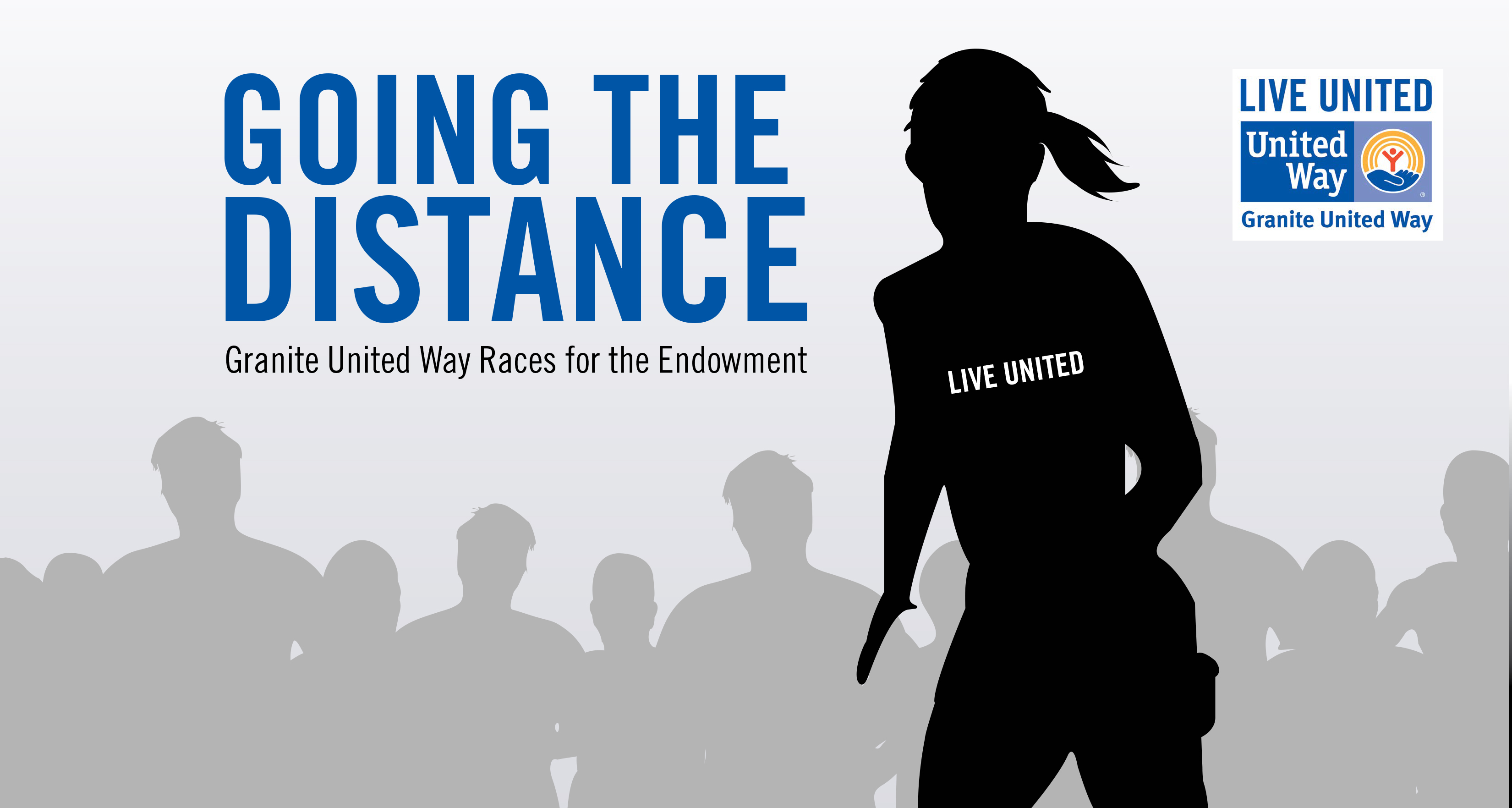 It takes a lot of dedication, training and, most of all, planning, to run the annual Boston Marathon. But for Meredith Stidham, it has been a dream she's planned for nearly a decade. And those who know Meredith, Vice President of Community Impact at Granite United Way, know there isn't a plan or spreadsheet she doesn't love.
Meredith's passion for running began in 2008, and she soon set her sights on one of the toughest challenges of the sport: qualifying for the Boston Marathon. After 10 previous attempts, Meredith qualified at the 2015 Eversource Hartford Marathon in Connecticut with a time of 3 hours, 25 minutes, with friends and colleagues cheering her on via social media. Due to Boston's lengthy registration schedule, Stidham knew she had 18 months to prepare for her dream race; this left her plenty of time to accomplish a few other things on her bucket list, including giving birth to her second child, Gwendolyn, just five months ago.
Meredith and her husband, Jared, are members of Granite United Way's Alexis de Tocqueville Society and are committed to giving back to their community. Their philanthropic vision includes not only giving to solve today's problems, but also ensuring that their community will continue to have the resources it needs to become a strong and healthy community. In the fall of 2016, Meredith announced her plan to dedicate her Boston Marathon to Granite United Way's Endowment Fund.
"Running the Boston Marathon is a dream come true, and running it on behalf of Granite United Way is an honor," said Meredith, who averages 35-45 miles per week during her training. "Just as my training plan builds the endurance I will need to cross the finish line on April 17, I know that Granite United Way's Endowment Fund will help the organization I love endure for the next generation."
After the birth of her second child this past August, Meredith was ready to fully commit to the Boston Endowment Run. Her children, Grant, 3, and Gwendolyn, 5 months, have been right alongside Mom, enjoying their view from their jogging stroller. "Jared and I see our personal philanthropy as a privilege, a small sign of our immense gratitude for the health, education, and financial stability we can provide for our children."
"Meredith has always been committed to improving the lives of her neighbors and has always been a champion of our community," said Patrick Tufts, President and CEO of Granite United Way. "When she came to us with the idea to dedicate her Boston Marathon run to the Endowment Fund, we were honored. She truly wants to ensure there are future opportunities for individuals and families across our community."
The team at Granite United Way wanted to make Meredith's run a fun way for supporters to get involved with the fundraising for the Endowment Fund. Each of the miles Meredith crosses is available to sponsor for $1,000 and to date 11 miles have been sponsored. Some special points along the race trail, like "Heartbreak Hill" have supporters making more significant contributions to the Endowment. But, one of the best parts of the effort is her 'community mile' where individuals can contribute any amount and be part of the excitement as well.
It's simple to participate – simply Text the word ENDOWMENT to 91999
She has been blogging about her training and journey to Boston and invites the community to read. A link to her blog can be found here: http://graniteunitedwayendowment.blogspot.com/
Visit our page dedicated to Meredith's run here.