Larissa Baia: Volunteer and Advocate for Education in the Central Region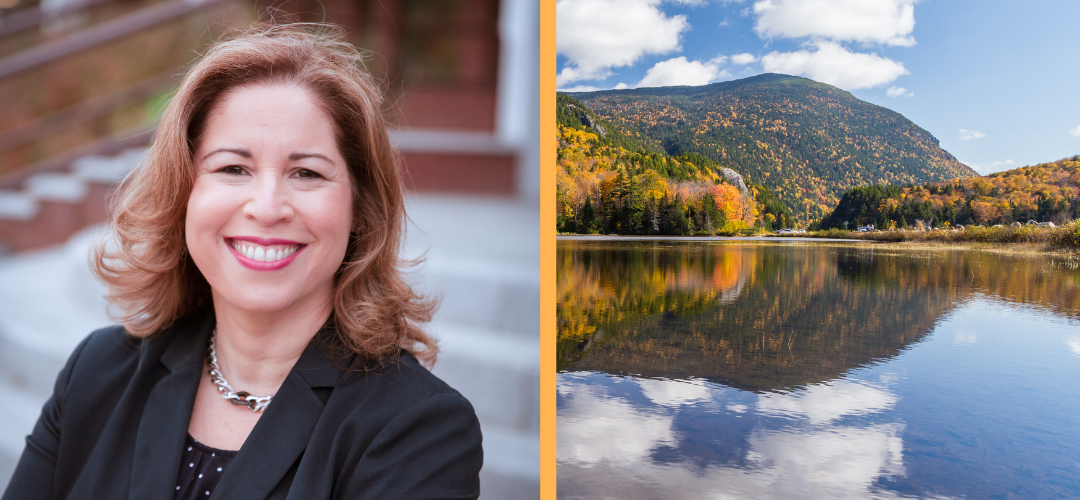 Granite United Way's volunteers contribute their time in different ways. Some serve on our many Boards, hold food drives at their workplaces, or participate in our Days of Caring. No matter how much time you choose to give, volunteering is an important and easy way to give back to your community.
Larissa Baia is an active volunteer in our Central Region. As President of Lakes Region Community College, she is passionate about having a positive impact in her community. She started her career in higher education because she knows that education is a factor that affects a person's economic, physical, and emotional wellbeing. Her goal has been to increase access to education and promote the value of it for individuals, their families, and the community.
Baia was first introduced to Granite United Way through her previous workplace's Employee Giving Campaign. As she adjusted to her new role as President, she looked for ways she could become more involved with the community. A few years later, she now serves on Granite United Way's Board of Directors. Baia chooses to serve on Boards that she has a professional and personal connection with, and Granite United Way has just that.
"Lakes Region Community College and Granite United Way serve many of the same communities. On a personal level, the work that we do with our volunteers directly aligns with the work of Granite United Way."
Baia shares that her personal values have always aligned with Granite United Way's mission. When she was contemplating what she wanted to do for her career, she knew she wanted to feel like she had a purpose. She believes that helping others benefits everyone involved and at the end of the day, she feels fulfilled with the work that she does.
"Granite United Way gives us concrete ways to give back and add value to our communities," says Baia. "Everybody has something to give, whether it is an hour of your day or $1 out of your paycheck. Every little bit makes a huge impact."
Granite United Way is honored to have Baia serve on our Board of Directors and is thankful for the work that she does in the Central Region.
Click here if you are interested in volunteering and want more information on how to get involved.