How you can help those affected by the recent hurricanes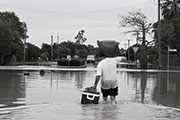 To make a donation to the United Way Hurricane Recovery Fund click here.
Granite United Way continues to work with United Ways across the country to encourage individuals to give directly to the United Way Hurricane Recovery Fund that will help local United Ways meet the storm-related needs and support long-term recovery throughout the affected regions. This Fund was established by United Way Worldwide and announced last week.
With each of the past storms still causing damage in their regions and real work of recovery just beginning, Granite United Way is encouraging individuals to give to this Recovery Fund that was established to provide support to all of the communities affected.
"There are many concerned residents of our state who want to help right now," said Patrick Tufts, President and CEO of Granite United Way. "We encourage those who would like to help now to support the official United Way Recovery Funds."
For the most up to date information on all the ways you can help, click here.