Granite United Way Volunteers Lend a Hand For Believe in Books Journey to the North Pole™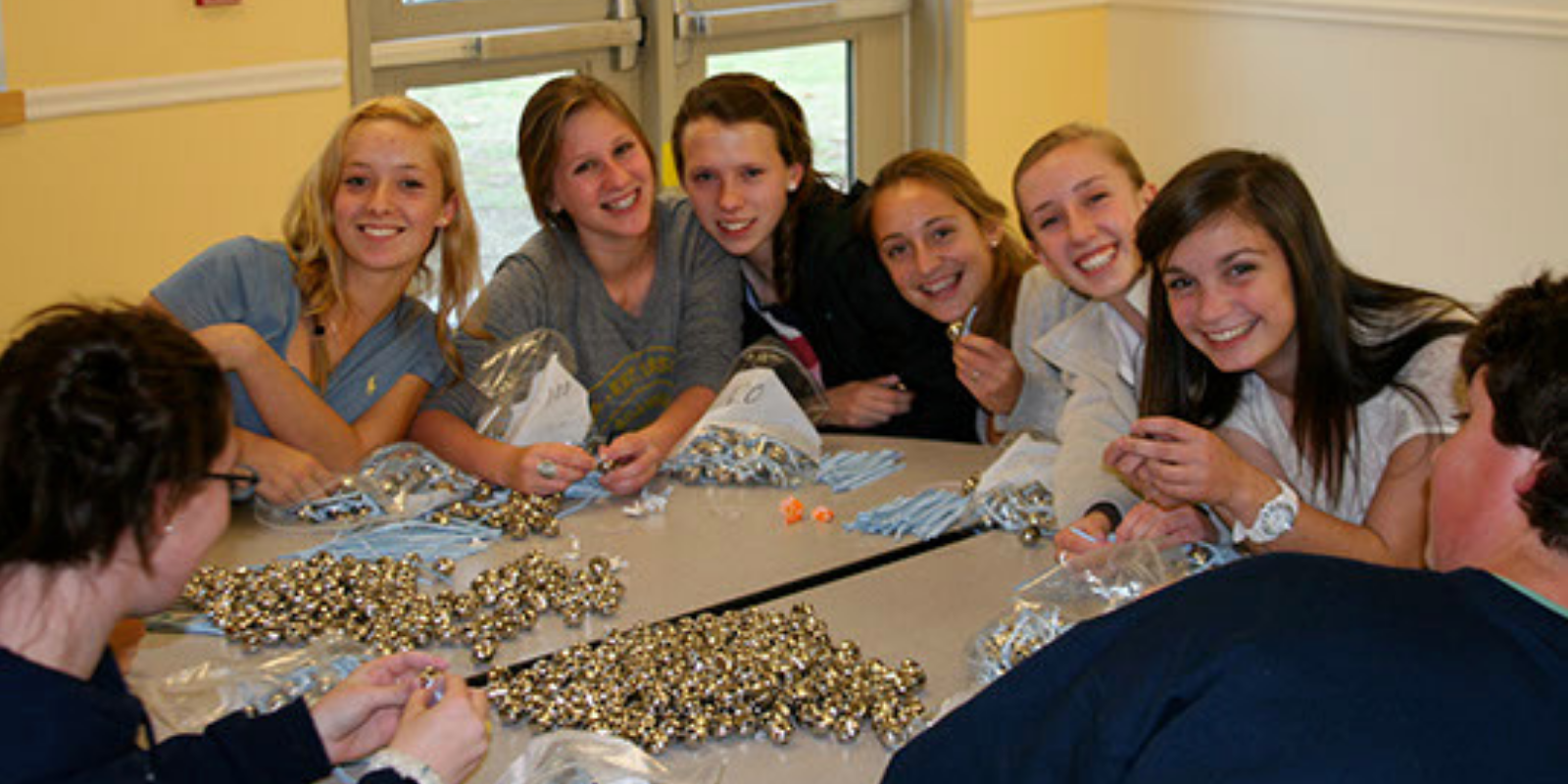 The mission of the Believe in Books Literacy Foundation is to advance the healthy development of young minds through literacy programs that encourage early reading, imagination, and physical activity.
For more than 20 years, they've dazzled children and families with their iconic, Journey to the North Pole™ Event, (previously called The Polar Express Event of New England®). Believe in Books fully engages guests on a magical journey, which includes a train ride fully-stocked with hot cocoa and a trip to the North Pole, located in the "100-Acre Wood," home to the 300-seat "Theater in the Wood," "Trails in the Wood," trail system, their maple sugar house, and their Foundation office.

This past September, Granite United Way helped gather dozens of volunteers to join Believe in Books in preparing for this spectacular event. Thousands of scarves were folded, and bells tied. Volunteers are still needed! Have you ever dreamt of being a chef serving hot cocoa on this magical train or an elf building toys at the North Pole? Learn more about Believe in Books volunteer opportunities HERE. Volunteers receive special benefits, such as access to scholarships for purchasing their own books and supplies to support their educational pursuits after high school!

The fun does not stop after the holidays. Believe in Books has outreach programs such as, "Books in Character," "Books from Birth," and their "Book Bag Program," which have reached families and children throughout Northern New Hampshire and Western Maine. Children's literacy programs are offered FREE and are open to the public. To check out their website, click HERE.