Granite United Way Honors Central Region Community Champions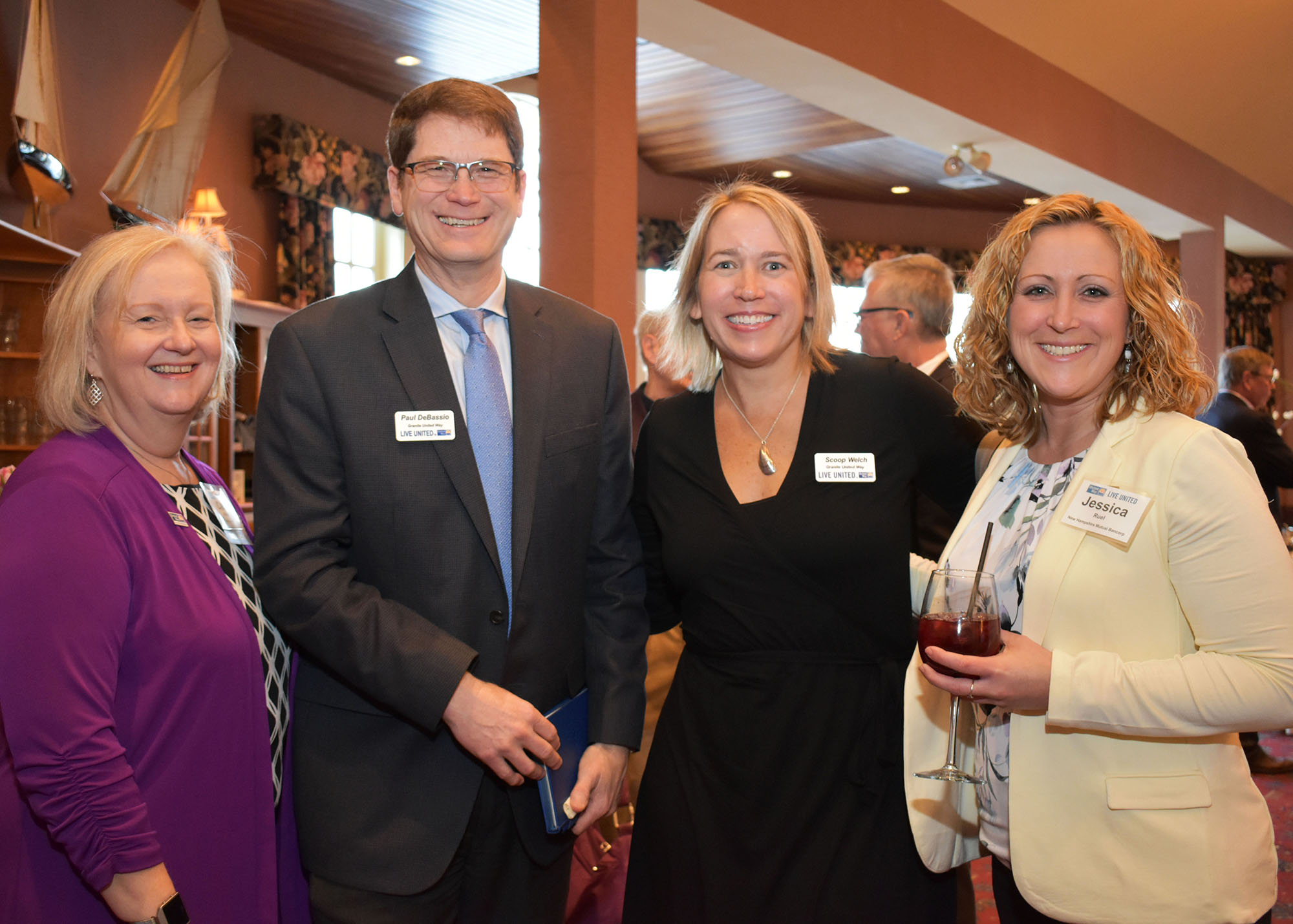 Granite United Way hosted its annual Campaign Celebration on Wednesday, March 20, 2019 at Church Landing, 281 Daniel Webster Highway in Meredith. Supporters from throughout the Lakes Region were recognized for their commitment to the community.
David Levesque, Principal of the Pleasant Street School, was the featured impact speaker. He has a passionate perspective of how engaging his students with Granite United Way is helping to build a culture of giving back, and of recognizing their own role in strengthening their community. Three years ago Pleasant Street School began participating in Granite United Way's Day of Caring, with the entire school and faculty participating.
"When we arrive at Pleasant Street School on Day of Caring each September and we see hundreds of kids wearing Day of Caring shirts, ready to help out their community – it's incredible," said Patrick Tufts, President and CEO of Granite United Way. "These students are excited, and David is leading this effort by creating opportunities for them to make real change."
Additional highlights from the evening included when Scoop Welch, Vice President of Regional Operations at Granite United Way, announced that by working closely with the three top campaigns in the Central Region – Bank of New Hampshire, Meredith Village Savings Bank, and Pike Industries – they saw a 15% increase in giving at those three companies in a single year.
"The generosity throughout our community is truly inspirational," said Welch. "We are so fortunate to have a strong team of local volunteers who are dedicated to building this community up."
The following individuals and companies were honored at the event:
GIVE Award ~ Path Resorts
ADVOCATE Award ~ Rick Silverberg, HealthFirst Family Care Center
VOLUNTEER Award ~ Erica Brough, Lakes Region Child Care Services
Employee Campaign Coordinator (ECC) Award ~ Jessica Ruel, Meredith Village Savings Bank
Granite Awards (companies that have raised $100,000 or more during Granite United Way's annual campaign)
Bank of New Hampshire
Eversource Energy
Hannaford Supermarkets
Meredith Village Savings Bank
Pike Industries, Inc.
United Parcel Service
The evening was sponsored by: Bank of New Hampshire, Pike Industries, Meredith Village Savings Bank, Melcher & Prescott Insurance, and Lincoln Financial Group.
Check out photos from the event here.