Creating Access to Telehealth Services in Carroll County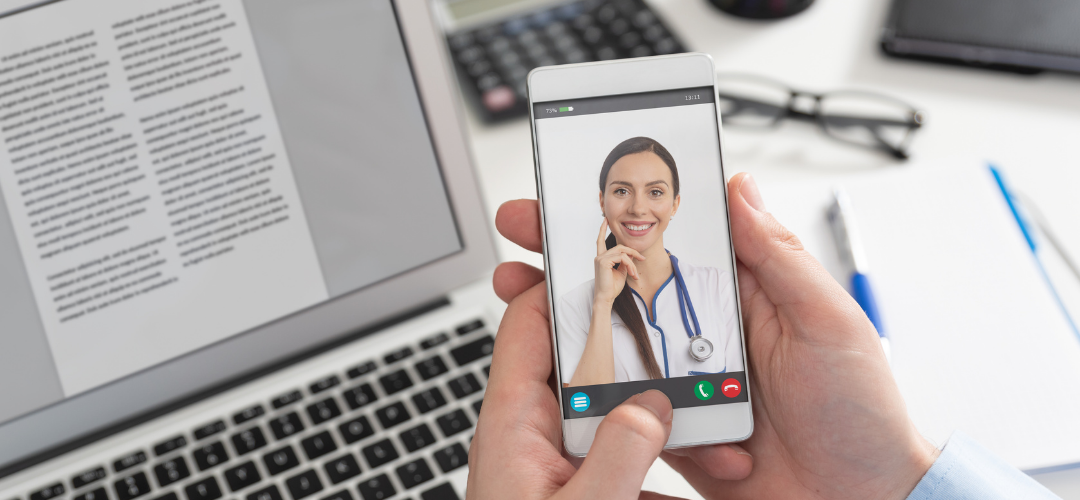 Since the pandemic emerged in 2020, all of us are doing things a little bit differently than we usually would. One of these changes includes meeting with our doctors through the internet, also called telehealth. While this new way of "going to a doctor's appointment" is convenient for some, many people struggle to find access to a computer and/or misunderstand online health information.
Carroll County Coalition for Public Health (C3PH), the Conway Public Library and Gibson Center for Senior Services are partnering to make this transition to telehealth less complicated for Carroll County residents. Together, they are helping individuals and families gain access to telehealth services and medical information provided online, as well as participate in clinical research programs to accelerate medical breakthroughs. This work is made possible through a $15,000 grant awarded to the partnership from the National Library of Medicine - National Institutes of Health.
With the help of this grant, the Conway Public Library was able to purchase "privacy pods" which enable access to telehealth services in a convenient and secure way. Gibson Center for Senior Services also received 30 Chrome books to be used in addition to their ongoing program Equip, Train and Connect which provides technology to seniors and training needed to use it safely and effectively.
"Our goal with this project is to break down the barriers that are keeping our seniors from having access to technology," said Marianne Jackson, MD, Executive Director of the Gibson Center. "We will provide the Wi-Fi, the tablet or laptop, and the training to use it. It is important that everyone has reliable access to this new form of medical care."
The work under this grant also includes an online series of programs regarding health information hosted by the Conway Public Library. This four-part series covers topics including 'Evaluating Medical Information Online', 'What is Telemedicine and When Can it be Used', 'Understanding Clinical Trials', and the 'All of Us Research Program'. At the final session, participants can enroll in clinical trials to help find cures for many types of illness.
David Smolen, Director of the Conway Public Library, explained the importance of access to accurate information on the internet. "At the Conway Public Library, the community can ensure that the information found here is accurate. We want to inform people on how to avoid scams or false information. This training series gives us another opportunity to do just that."
Granite United Way's C3PH is excited to be a member of this partnership and has the tools to help make these efforts most effective. Their Community Health Improvement Plan will help to identify important demographic information.
"It was important to us that C3PH be involved in this program because we care about the health and well-being of the community of Carroll County," said Caleb Gilbert, Director of Public Health at C3PH. "We understand the importance of educating our community about access to health care, especially in rural areas that lack certain health services and require residents to travel for access."
As the need for telehealth services grows and rapidly becomes more standard, community collaboration programs like these help Carroll County bridge the gap of access to health care and reliable health information.
Click here for more information and to register for the Conway Public Library's four-part speaker series.