Youth Enrichment Partnership: The Power of Partnerships in our Schools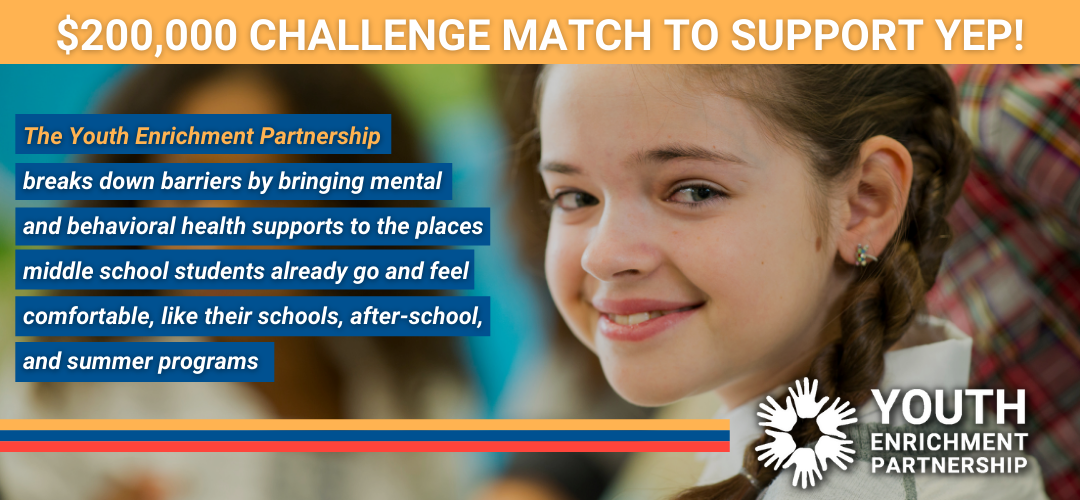 Each day, many of Manchester's youth face hardships such as poverty, substance use exposure, gang violence, and crime. Now on top of that, throw in the stress and trauma from the pandemic over the last year and a half. These experiences can interfere with their growth and leave our youth in danger of falling behind academically and more vulnerable to engaging in risky behaviors.
The Youth Enrichment Partnership (YEP) brings mental health services, academic supports, and enrichment opportunities - free of charge - to the places where youth feel safe and connected, like schools, after-school centers, and summer programs.
YEP consists of a collaboration between the Manchester School District, Granite United Way, and 14 different community organizations. With the support from this unique partnership, Manchester schools have been able to connect their students with the resources they need to be successful.
"We all know that basic needs sit at the cornerstone of learning," says Dr. Jenn Gillis, Assistant Superintendent of the Manchester School District. "If there are any insecurities of basic needs such as food or housing, the child is not going to thrive." Gillis explained that's when they tap into the services provided by YEP and help families apply for supports to remove some immediate stressors from the student.
When the pandemic hit in March of 2020, the Manchester School District took advantage of their network through YEP and hit the ground running. They received an outpouring of support from community partners looking to help.
Throughout the pandemic, the schools have offered several programs through YEP to assist their families in need. One of these vital programs was Fuel our Families, a program that provided weekend meal bags to families throughout the City of Manchester. Supports also consisted of COVID-19 vaccine distribution, mental health supports, and outreach support for health resources.
YEP programming will be essential for our youth this summer to address learning loss experienced over the last year. Summer supports like STEM education, on-site tutoring, and other learning activities will help get our youth back on track.
The last sixteen months have also been stressful for the teachers and staff. Professional development opportunities covering a variety of mindfulness and mental health supports have been made available through YEP for educators and program staff. These professional development opportunities provide our educators a variety of tools for their toolbox to utilize professionally and personally.
"We understood that if we did not support those who are supporting our students, we would struggle to help our students recover any gaps in learning that they had," said Gillis. "We wanted to invest in our staff so that they can invest in our students."
As students and staff reintegrate into the classroom setting this fall, YEP's partners will continue to play a critical role for children, staff, and community members of Manchester.
"I don't think we will know the true impact of the pandemic on the students for two to three years," says Gillis. "But as we move forward, having the connection with YEP will allow us to take a look at the data and then start to systematically fill those gaps."
Granite United Way is providing a $200,000 Challenge Match to extend this important partnership for the next year. Every donation will be matched dollar for dollar, creating an even greater impact for our youth.
Click here to learn more about the Youth Enrichment Partnership or to give.