We're Hiring! Granite United Way Seeks Community Ambassador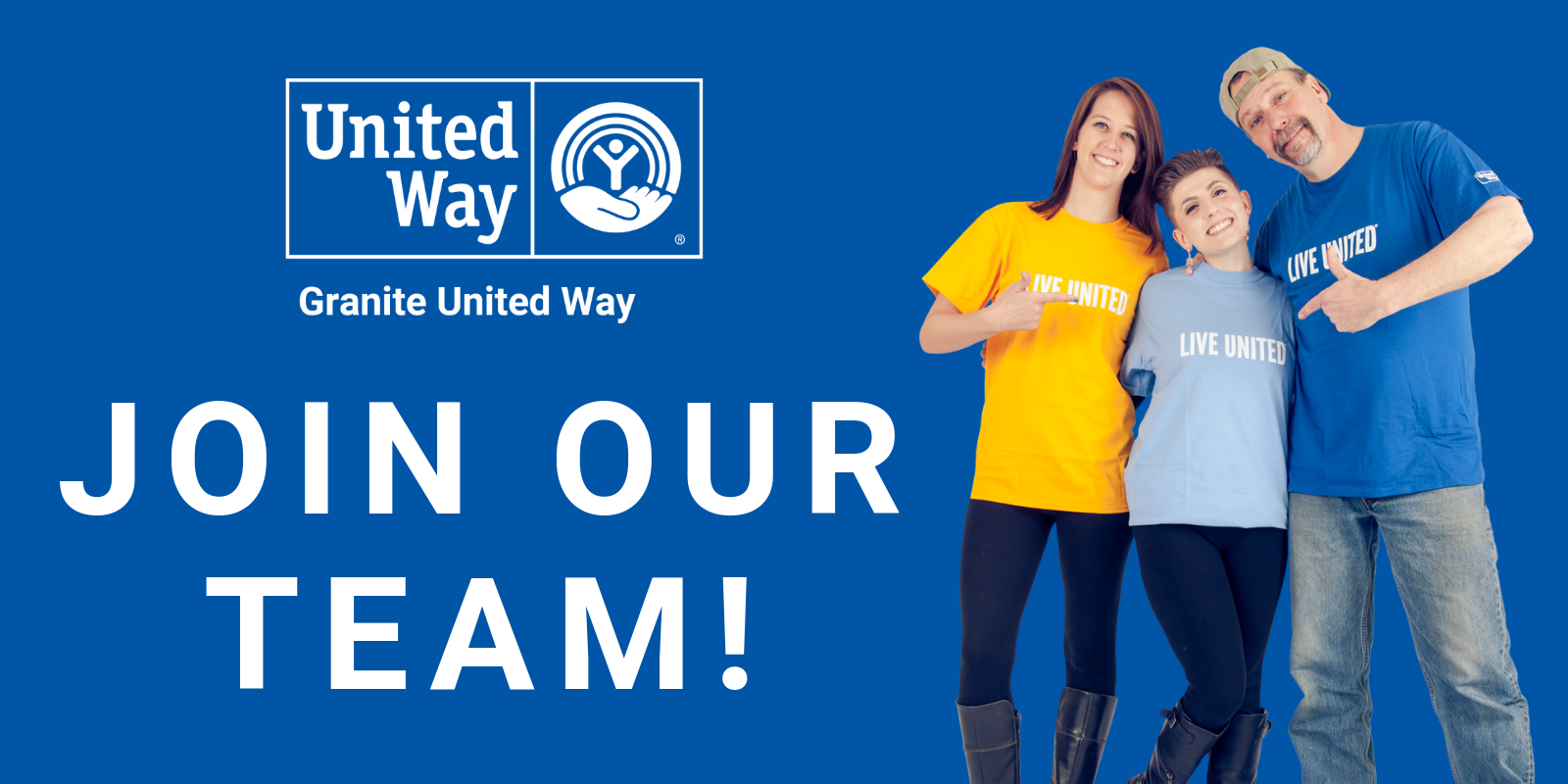 It's a great time to join the Granite United Way team!
We are currently hiring a Community Ambassador who functions as a member of the Development staff of Granite United Way.
With a team of United Way staff and volunteers, Community Ambassadors lend their time and expertise to the administration of the current year's fundraising campaign. This position is seasonal for a 12-week period between August and November.
To view a full job description, click the link below.
Interested candidates are encouraged to submit a cover letter and resume by email to hr@graniteuw.org.