Upper Valley Community Collaboration Makes Camp More Accessible For Everyone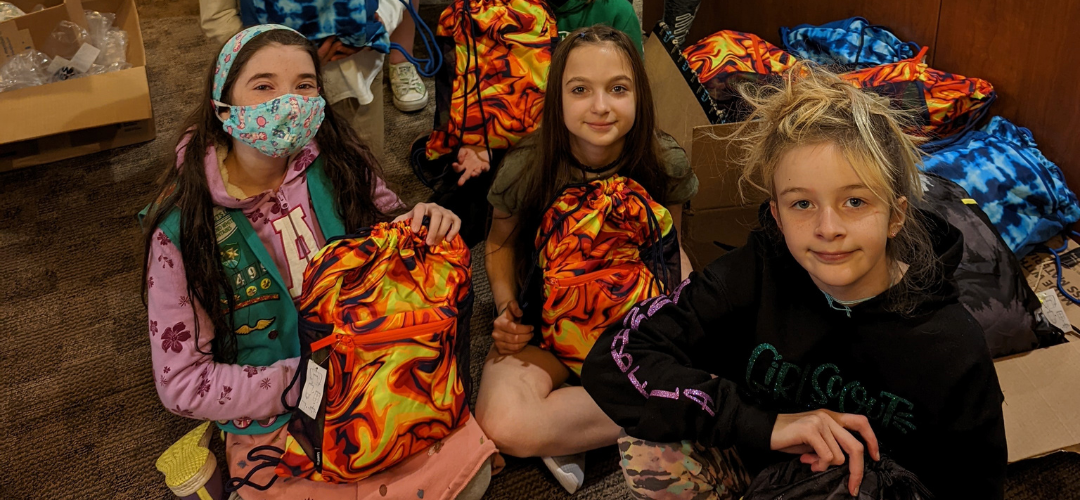 This past Spring, Granite United Way's Upper Valley Region was brainstorming ways to support families throughout the Summer. After a few ideas were discussed they concluded that one of the best ways to help kids, parents, and the community was to make summer camp more accessible to everyone. That's when the Camp Starter Kit Project was created.

"Last year we held a Stock the Breakroom Project where we stocked the breakrooms of local nonprofits with items such as snacks, lotions, hand sanitizers, and more," said Katie Berndsen, Program Coordinator in the Upper Valley. "We found this project to be a huge success and we wanted to recreate it in a different way."

The Camp Starter Kit Project was a collaborative effort between Granite United Way, Mascoma Bank, Bio X Cell, and the Lebanon Recreation Department. The kits included everything you might need to start camp- a backpack, sunscreen, lunchbox, water bottle, and a beach towel. Thanks to a local Girl Scout Troop, all the backpacks were filled with the items and donated just in time for summer camp.

"Our troop looks for ways to help others. Giving back to the community is extremely important, whether you're donating your time or your money," said Sarah Craig, a mother, and Girl Scout Troop Leader. "They use their cookie money to help food pantries, humane societies, churches, senior centers, the recreation dept, veterans, and other Girl Scouts. They have participated in community clean-ups, volunteered to set up for Relay for Life, made cards for veterans, spent time helping the cats at the Sullivan County Humane Society, donated cookies to the fire and police departments, and have given food and money to the food pantries at Listen and the Haven. Stuffing camp bags for the Granite United Way is now on that list."

Thanks to all that supported this project, 120 backpacks were donated to the Lebanon Recreation Department's town summer camp. Our team found this project to be a huge success this year and we look forward to the impact we make next Summer.
Return to news