United for Ukraine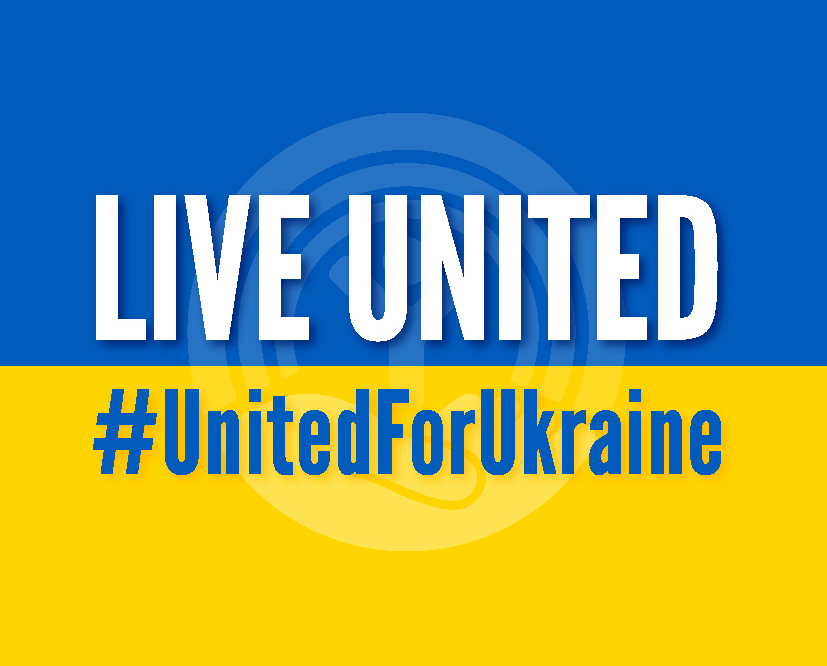 A message about the Ukraine Crisis
Our hearts are with the people of Ukraine as the urgent and growing humanitarian crisis unfolds. In less than a week, more than a million people have fled Ukraine, and that number is expected to grow to 4 million before the conflict is over. Poland, Romania, and Hungary, are expected to see the biggest influx of displaced persons.
As people migrate to safety across Europe, United Way's trusted partners United Way Romania, United Way Hungary and the Good Initiatives Foundation in Poland are working with local partners to determine the needs on the ground and to address the immediate and longer-term relief needed for those made vulnerable by the fighting.
So many of us are looking for ways to help, and the United Way has established The United for Ukraine Fund, which will address both the immediate needs like transportation, accommodation, food, medicine, childcare supplies like infant formula and diapers, and hygiene kits, as well as longer-term needs of those fleeing the conflict. The United for Ukraine Fund will direct 95% of every gift directly to our organizations on the ground who provide relief to those impacted by this growing humanitarian crisis.
To support these efforts, you can give here.
Thank you, please keep all the people involved in this conflict in your thoughts and prayers.