The Power of Reading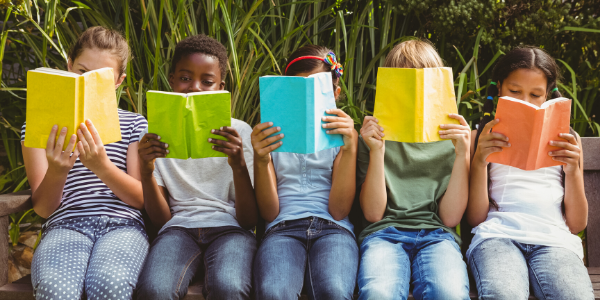 Thanks to Wells Fargo, three of Manchester's middle schools have been given the gift of improving literacy skills for their students. Wells Fargo generously committed to a three-year, $105,000 partnership to Reading Plus for all students at Hillside, McLaughlin and South Side Middle Schools. Due to this investment, all of Manchester's middle school students will have access to this innovative, web-based silent reading program that is designed to improve efficiency, comprehension, and motivation.
Two years ago, the Cogswell Benevolent Trust partnered with Granite United Way to bring Reading Plus to the Middle School at Parkside, helping over 600 Westside students improve their reading skills, with over 200 students improving two grade levels within the first academic year. When Wells Fargo learned of the progress made at Parkside, the decision to support to expand was an easy one.
Implementation began in October at these three schools. To date over 1,300 students have worked in this program gaining on average of .8 grade levels. This success after only three full months can only be a teaser of the amazing progress that all students will be able to achieve in the duration of this program.
"We have just started using the Reading Plus program this year and have already seen significant improvement in many of our students' reading ability. We have had several students move entire grade levels in just a few short months. We are excited to continue to build the program to full implementation and support our students to become career and college ready!" said Jessica Milligan, principal of Southside Middle School.

For more information about Reading Plus please contact Aimee Kereage, Granite United Way's Director of Community Impact, at Aimee.Kereage@graniteuw.org.