Somersworth Ready Together: Ensuring Our Children are Kindergarten Ready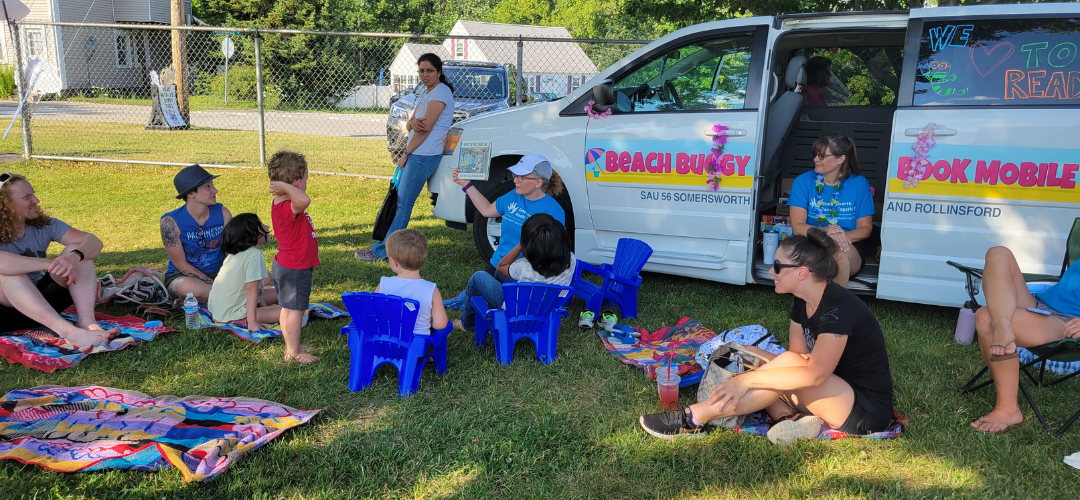 In the Somersworth community, elementary school teachers Jolene Francoeur and Kerry Martinelli noticed that students were entering kindergarten without the skills necessary for success. In an effort to address this issue, they started Somersworth Ready Together (SRT) Early Childhood Coalition in 2016.
"Many students were entering kindergarten without the foundational skills they needed to give them a strong healthy start in school and life," explains Kerry Martinelli, Co-Chair of Somersworth Ready Together Coalition. "Our hope was to reach young children and their families prior to entering kindergarten to support smoother transitions and level the playing field for entering kindergarteners."
By investing resources in early childhood programs, more children are set up for success. Members of the SRT aim to build strong connections with families to encourage a positive kindergarten experience.
"Children who enter kindergarten ready to learn tend to have more success in school, lower dropout rates, and improved health and career outcomes as adults," explains Allie Wexler, Granite United Way's Assistant Director of Early Childhood Initiatives.
One way SRT members work to connect with families before their child enters kindergarten is Kindergarten Family Home Visits where teachers visit families of incoming kindergarteners to establish a positive relationship and welcome the family into the school community. Storytime at the Library, Ms. Kendra (a mental health-focused program), and The Early Childhood Learning Lab are amongst other services and programs offered by SRT through its members.
Somersworth Ready Together also encourages literacy over the summer months when school is not in session. Their Beach Buggy Book Mobile travels to local Somersworth parks and invites Somersworth families to listen to stories read by teachers and community members. This year's Book Mobile reached more than 130 children and supported a sense of togetherness for nearly 80 participating families.
The power of the partnerships that have formed through Somerworth Ready Together is evident in the array of services provided by non-profit partners within the Idlehurst Elementary school. Alongside two preschool classrooms, Community Action Partnership of Strafford County operates a Head Start program, and the SRT Family Center offered by Greater Seacoast Community Health hosts parenting workshops and playgroups within the school. To help with socialization, the YMCA also provides an enrichment program for local preschoolers. Patrice Baker, a leadership member of SRT and Direction of Prevention Programs from the Pinetree Institute speaks to the benefits of these services.
"The SRT programs help connect parents to each other, to the school staff, and to community resources. So many wonderful relationships have developed throughout the community because of the SRT Coalition, and these connections lead to less isolation, parents feeling supported, and children ready to learn."
Both Granite United Way and Somersworth Ready Together recognize the importance of improving the quality of lives through the caring powers of community. Acting as a facilitator, Granite United Way offers SRT funding and organizing opportunities.
"You have this perfect storm of people who are in the right place to make a change and are ready for it and then you have people who have the tools to make that happen. That is how this work has been successful and that is how we are hoping to make it even more successful and reach more families," Wexler shares.
Somersworth Ready Together shows what can happen when communities act in solidarity towards a common goal. Supporting Granite United Way ensures that initiatives like Somersworth Ready Together are strengthened, helping children and families reach their full potential.

For more information or other inquiries about Somersworth Ready Together, contact Allie Wexler at allie.wexler@graniteuw.org.
Return to news