Manchester West Side Alumni Give New Meaning to Insuring the Next Generation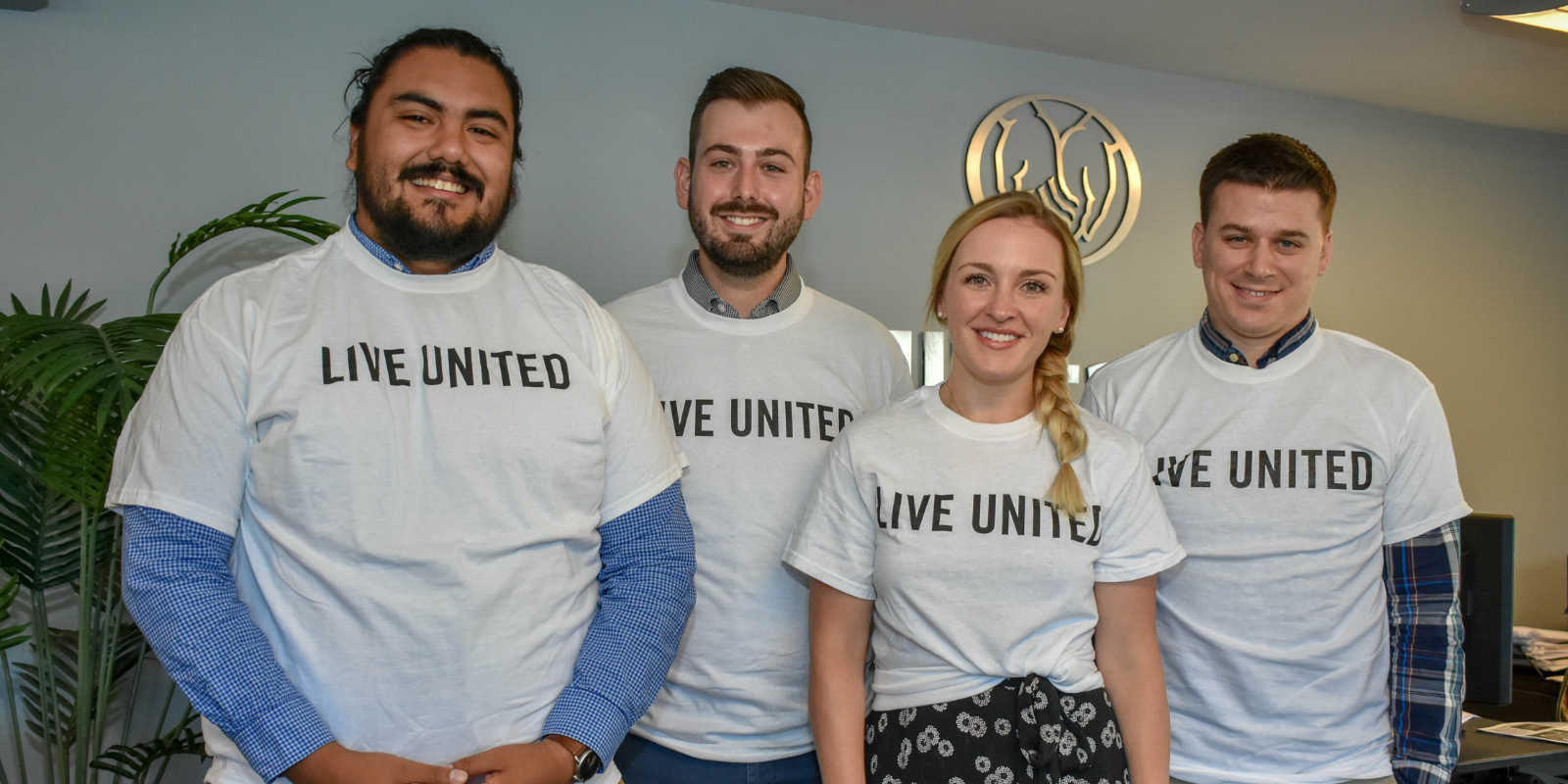 Life comes full circle on Manchester's West Side as a group of alumni from West Side schools and their employer showcase the importance of giving back.

The Wicks Insurance Group is known for their dedication to providing safety and security to their community, even its youngest members.
The Wicks Insurance Group is providing a different type of insurance today, the insurance of our future workforce. Their generous investment of $5,000, in combination with Granite United Way and other corporate investors, individual donors, and foundations, is helping to expand The Leader in Me Program curriculum across all of Manchester's West Side schools.
This transformational school-based program, based on Steven Covey's The Seven Habits of Highly Effective People, integrates leadership development into the classroom curriculum, provides faculty and staff development, and builds resiliency and a cultural transformation in children that need it most.
"The Leader in me Program is going to be an important tool to teach young students about responsibility and accountability," said Edgar Hernandez, a West Side Alum and Associate Agent at The Wicks Insurance Group. "Education is the most important thing we can give to the youth to push them to grow and become successful. It is important that they learn how to become leaders…and one day return the favor to the next generation of youth in Manchester."
The Leader in Me program was introduced at Gossler Park Elementary School in 2015, thanks to an investment by Granite United Way's Southern Region Community Impact Committee through the Community Schools Project. After seeing tremendous improvement in students' attendance, test scores, and behavior, Granite United Way recognized that The Leader in Me would benefit all of the schools across the West Side of Manchester.

Granite United Way supporters, Mark and Sally Stebbins, owners of PROCON, LLC, have offered a 2-year $225,000 Challenge Match to help expand this program to over 3,000 students on Manchester's West Side, helping them to learn these important leadership skills from kindergarten through high school graduation.
Granite United Way has received generous contributions toward the Match from several other corporate partners, including People's United Bank, Catholic Medical Center, New Hampshire Charitable Foundation, Lavallee Brensinger Architects, Brady Sullivan Properties, Bank of America, Baker Newman Noyes, St. Mary's Bank, NBT Bank, Keller Williams Realty, and Rise Private Wealth Management. In addition to these and the many individual donors who are supporting the efforts, Granite United Way is continuing to seek support for the Match.
"It's important to invest in Manchester's youth because they are the future," said Jack VanDerHeyden, a fellow Wicks Insurance Group employee and West Side alum. "With Manchester being the biggest city in the state, it is imperative that we have the proper resources to make sure that children on the West Side receive an education at a level that will set them up to succeed later on in life."
Investment means more than dollars; commitment to our community, developing the future workforce, and becoming an integral part of Manchester are all ways to invest in our City's future. Seeing so many West Side alumni chose to work and or live in Manchester, is a testament to the strength of our community and the desire of our local businesses to invest in the future of our youth.

"Giving back and supporting the communities we serve is very important to The Wicks Insurance Group," said owner Kurt Wicks. "Our Manchester agency located on the West Side is proud to support The Leader in Me program… and we are glad to give back to the community through programs such as this."
The West Side of Manchester has one of the highest rates of poverty in New Hampshire, which creates significant challenges for children both inside and outside of school. The expansion of this program will create a seamless transition in the leadership strategies students learn from grade to grade and has the potential to empower West Side students by building the skills to transform their lives and, and in turn, their community.
Interested in investing in the Leader in Me Challenge Match? Text "leaderinme" to 41444 or click here.

For more information on The Leader in Me expansion contact Aimee Kereage, Granite United Way's Director of Community Impact, at Aimee.kereage@graniteuw.org.