Little Free Library Launches as Part of Concord Reads Initiative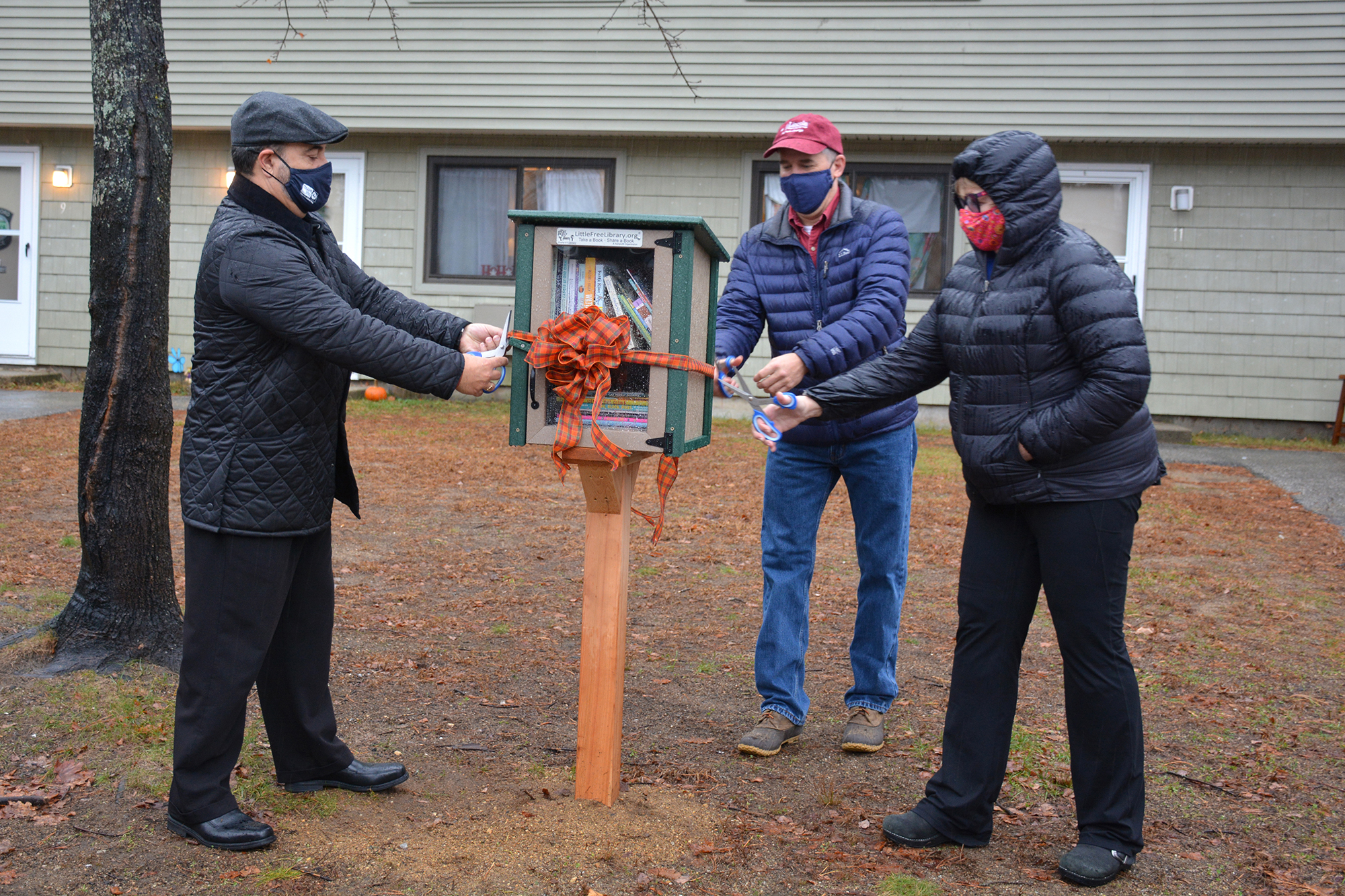 Granite United Way installed its first of four Little Free Libraries in Concord on Monday, November 23, 2020 at Royal Gardens.
A Little Free Library is a "take a book, return a book" free book exchange. Anyone may take a book or bring a book to share. Little Free Library book exchanges have a unique, personal touch.
"We were proud to build this Little Free Library and are glad that it will help encourage reading throughout our community," said Jay Schumacher of Lincoln Financial Group, who serves on Granite United Way's Community Impact Committee.
Lincoln Financial Group funded the four Little Free Libraries that will be installed in Concord over the next few months. Schumacher and his son actually built the library housing together.
The ribbon cutting on Monday served as a public announcement of what is really a two-part investment in literacy in Concord. "Concord Reads" brought this Little Free Library to Royal Garden. It puts books in the hands of young readers through visits to the library, where they can "take a book" and "leave a book". It embeds literacy for parents and children.

"Granite United Way is passionate about literacy. We know that literacy is a key driver in the success of our young people, helping them to be successful in school, career, and life. We also know that literacy improves our civic engagement and our community's health," said Patrick Tufts, President and CEO of Granite United Way. "It is truly a powerful skill for our young people, and we are committed to developing partnerships to build this skill in our community."
This installment is part of a larger initiative, Concord Reads, funded by TD Charitable Foundation and Lincoln Financial Group.
"Concord Reads will also support literacy for students at Broken Ground School, and the Boys and Girls Club This multi-pronged strategy brought partners from across the community together with a singular focus on improving literacy for our kids," said Martha Dickey, Area Director for Merrimack County at Granite United Way.