Ledyard Bank: A Strong Community Partner of the Upper Valley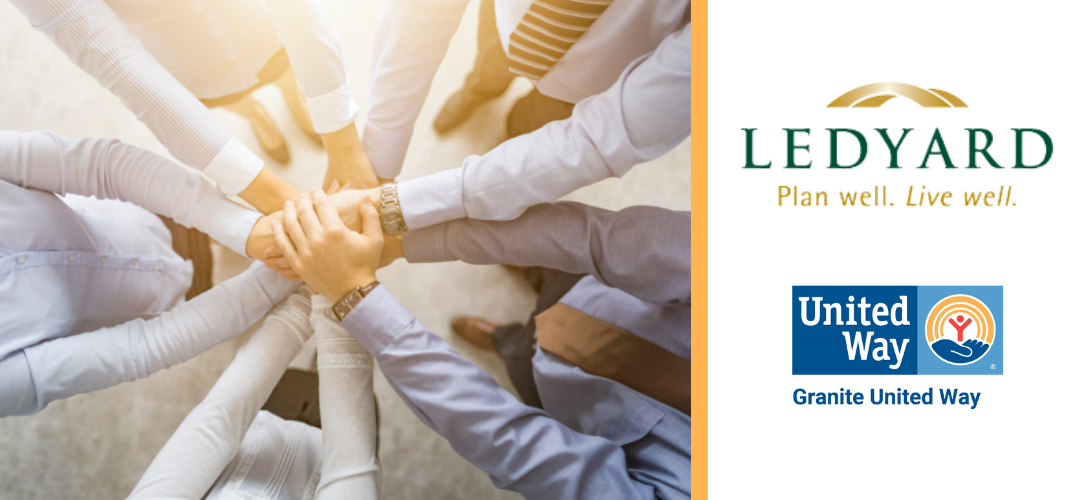 Plan Well, Live Well. That is the motto of Ledyard Bank. Located in the Upper Valley, Ledyard Bank works to be there for their neighbors and for their community. Their mission is to support their clients through planning, education, and awareness.
Ledyard Bank has been a strong community partner with Granite United Way for well over a decade. This partnership came naturally as both organizations aim to make their community better. Each year, their employees participate in Day of Caring, food and clothing drives, workplace giving, and any volunteer opportunities they can get their hands on. The company always encourages their employees to be engaged and to give back when they can.

"It's important to educate people," said Jeff Marks, Senior Vice President & Chief Marketing Officer at Ledyard. "We work hard to make sure our employees are aware of what Granite United Way does and how their contributions will make an impact in the community."

Ledyard chooses to support Granite United Way through workplace giving because they want to make a positive impact on their neighbors that struggle with food insecurity, homelessness, unemployment, and more.

"We truly try to think of everyone as our neighbors," explained Marks. "And through this we try to do everything we can to lift them up in a time of need."

The partnership between Ledyard Bank and Granite United Way over the years has made the Upper Valley community stronger. Through social media, similar clients, and referrals to resources, Ledyard feels connected to their neighboring organizations like never before.

"Ledyard proudly supports Granite United Way's commitment to creating a healthy community where children can learn and succeed, struggling families and individuals can become financially stable and critical health care is available to all. By participating in various giving campaigns, hosting food drives during times of need, and more, Ledyard is pleased to join the Granite United Way's mission to advance education, income and health in our local communities."- a statement from Ledyard Bank.

Click here to learn more about Ledyard Bank.
Return to news