Inspiring Housing Solutions in the Upper Valley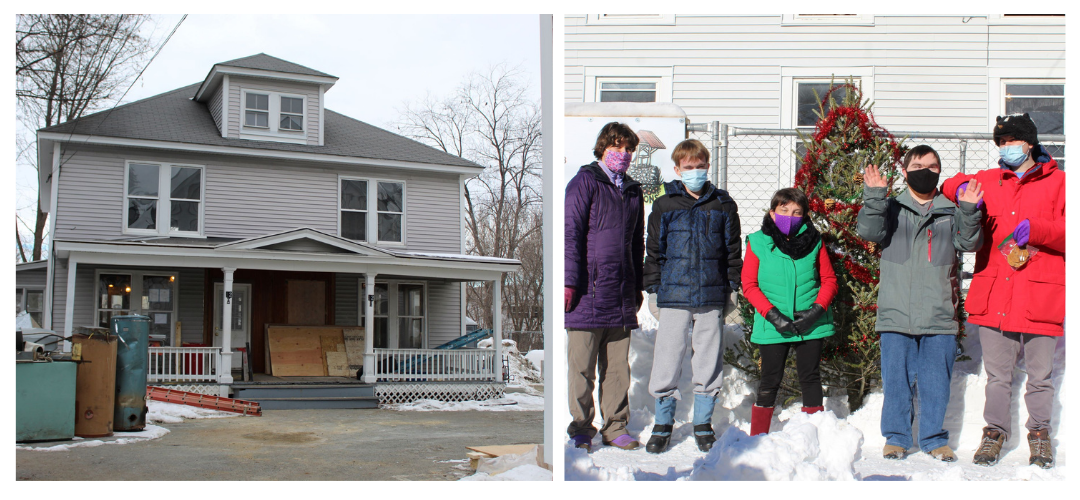 "Overwhelming" is a word that can describe so many things. The affordable housing crisis, the growing number of food-insecure families, the outpouring of generosity from our neighbors, the joy of being together with friends again – good or bad, there's a lot that overwhelms us.

When we asked Sylvia Kluge Dow, founder and Executive Director of Visions for Creative Housing in Enfield, how she'd describe their recent expansion, she said "Overwhelming! – both the task and the community response."

In 2014, in collaboration with a small group of other parents of adult children with disabilities, Sylvia and her husband, David, founded Visions for Creative Housing Solutions. Visions offers permanent supportive housing with wrap-around services to eleven residents at its founding location in Enfield, New Hampshire.

In its seven years of existence, Visions has grown exponentially driven by the overwhelming amount of interest in its unique model of supportive housing with comprehensive wrap-around services for each resident. In an effort to meet the need demonstrated by its ever-growing waiting list and constant requests for services from other individuals and their families, Visions is now poised to double in size shortly with the opening of the Green Street Apartments in Lebanon.

What makes their expansion particularly overwhelming is that it happened during the pandemic! With COVID chaos swirling around them, Visions managed to pull off a capital campaign, purchase the Green Street property and begin renovations. They are still on target to welcome their first residents in June. By July eleven residents will have a new home with wrap-around support services in the heart of downtown Lebanon.

"The need is so great!" says Dow, "Every week we get a new application. Our waitlist continues to grow as more and more Upper Valley families seek the kind of supported housing Visions can provide for their loved ones."

Finding safe, affordable housing in our region, is tough, but for adults with developmental disabilities, it is a particular challenge. Most families take for granted that their kids will be "on their own" when they grow up, but for families with a child with developmental disabilities, adulthood is a constant worry.

Visions has begun efforts to gather community support to develop its third site in downtown Hanover with the goal of opening in 2023. This building, on a property donated by another nonprofit, will house another 11 or 12 individuals with developmental disabilities. Being centrally located is key as residents will be able to walk to work, shopping, sports events, and all that Hanover has to offer.

The story of Visions is truly inspirational and shows what an overwhelming show of support from a community can do to tackle an overwhelming challenge.

For the past few years, our Community Review Teams have seen the need that Visions fills in our community and have selected them to receive community grant funding. Granite United Way is proud to have Sylvia Dow and her team as partners in the Upper Valley – their work inspires us every day!

To learn more about the story of Visions and to see their online toolkit for starting a supportive housing project visit http://www.visionsnh.org/.