Granite United Way Merrimack County Celebrates Community Champions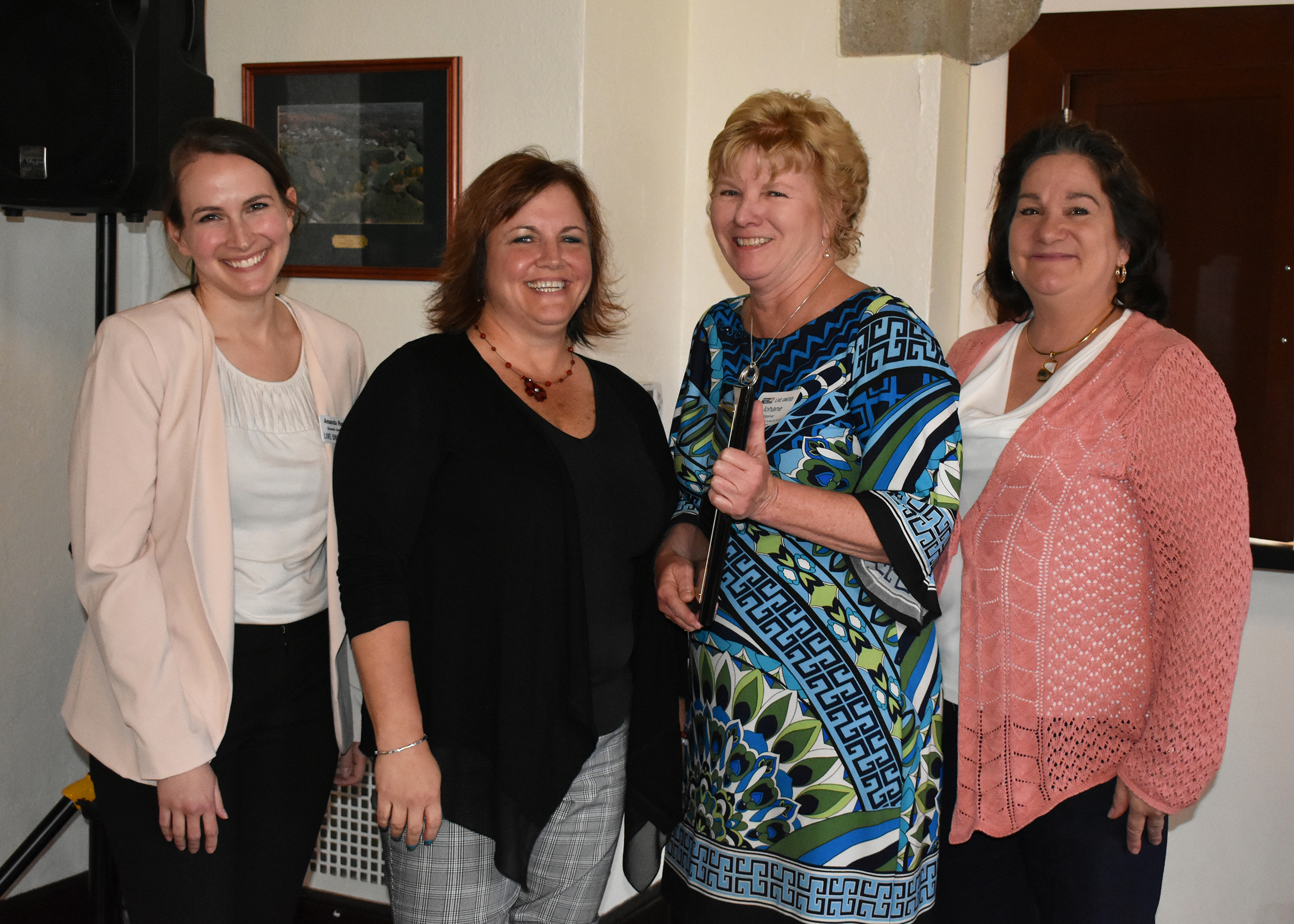 Granite United Way hosted its Merrimack County Annual Celebration on Wednesday, April 18, 2018 from 5 – 7 p.m. at Concord Country Club in Concord. The evening was filled with award presentations for donors, agency and corporate partners and volunteers. The event was sponsored by the Merrimack County Savings Bank, Lincoln Financial Group, Sulloway & Hollis, and The Rowley Agency.
"This evening is an opportunity for us to thank our most dedicated supporters and partners in the community," said Val Guy, Granite United Way's Merrimack County Area Director. "There is tremendous volunteerism in this region, and we celebrate that spirit of community."
"Together we are all working to help our community learn, earn and be healthy. No one organization can address all of our community's needs, and this celebration recognizes the ways we come together to meet those needs." said Patrick Tufts, President and CEO of Granite United Way. "Granite United Way is proud to have so many committed partners in this region."
The following individuals and companies were honored:
GIVE Award ~ The Rowley Agency
ADVOCATE Award ~ Johane Telgener, Concord Hospital Center for Health Promotion
VOLUNTEER Award ~ Lincoln Financial Group
Employee Campaign Coordinator (ECC) Award ~ Northeast Delta Dental Campaign Committee
Granite Awards
Bank of New Hampshire
Eversource Energy
Lincoln Financial Group
Merrimack County Savings Bank/MillRiver Wealth Management/NH Mutual Bancorp
New Hampshire State Employees' Charitable Campaign
To view images from the event click here.