Partnering to Put Food on Tables in the North Country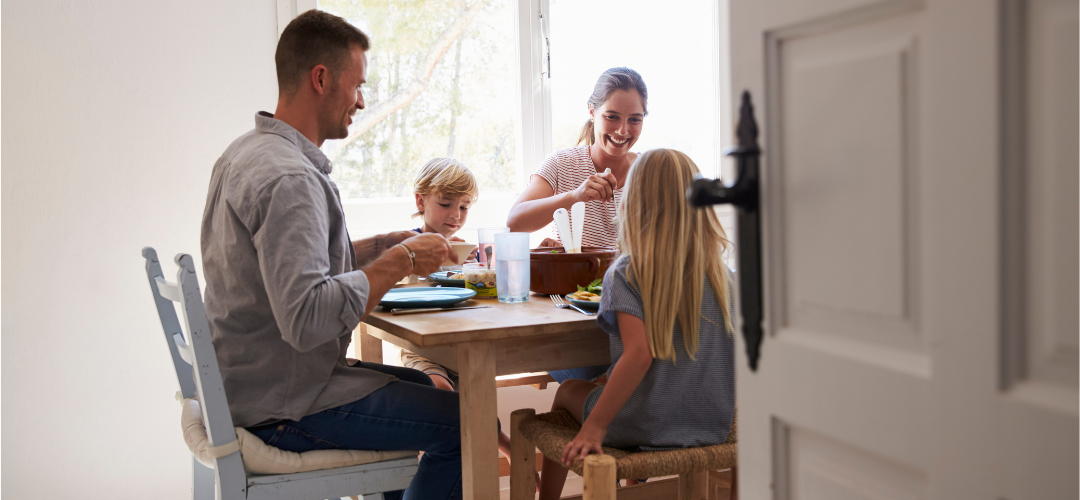 The global COVID-19 pandemic has affected everyone in one way or the other. Many of us spent months away from friends and family, lost jobs, dealt with sickness, and mourned the loss of loved ones. In the North Country, food insecurity is something the community has struggled with for years, and now the pandemic is exacerbating it throughout more of the region.
Affordable Housing Education and Development (AHEAD), a Granite United Way community partner located in Littleton, NH, strives to "strengthen and revitalize rural communities by creating pathways to safe, affordable housing." When the pandemic hit in April of 2020, AHEAD realized that on top of housing hardships, North Country residents were struggling to meet another basic need, feeding their families.
"The pandemic has exposed just how many families are struggling to put food on the table consistently," says Matt Manning, the Director of the Home Ownership Center at AHEAD. "We see many families that are faced with having to choose between paying the electric bill or buying groceries."
With no time to waste and no one knowing how long the pandemic would last, Granite United Way and AHEAD acted fast and partnered to distribute funds throughout the North Country. Granite United Way quickly established the COVID-19 Relief Fund where 100% of donations were directed to individuals and families across the state in need because of the pandemic.
AHEAD was designated the North Country HUB and worked with 50 local grocers and locally-owned restaurants and gathered $125,000 worth of gift cards. They also worked closely with the local organizations and the school systems to distribute the gift cards to those that needed them the most. A year and a half later, 875 families across 28 towns received gift cards. This means that 1,667 children and 1,344 adults were fed at least one meal thanks to the program.

"The network of local organizations is what made this program successful," explained Manning. "We all work to help our community be better and we're all willing to do what it takes to make sure our neighbors are getting what they need."
Granite United Way wants to thank AHEAD and the following organizations that collaborated for this gift card distribution effort:
Ammonoosuc Community Health Services
Berlin Elementary School
Bethlehem Elementary School
Boys and Girls Club of the North Country
Colebrook School District
Edward Fenn Elementary School
Gorham Family Resource Center
Granite United Way
Helping Hands
Hope Food Pantry
Lakeway Elementary School
Lancaster Elementary School
Lin-Wood School
Littleton Food Co-Op
Littleton Recreation Department
The Neil and Louise Tillotson Fund
New Hampshire Charitable Foundation
North Country Health Consortium
Northern Human Services
Partners in Health
Pittsburg-Canaan School District
Service Link
Smiley's Produce
The Bridge Project
Tri-County CAP

To learn more about AHEAD and the services they offer, visit https://www.homesahead.org/