Enrichment opportunities Help Youth Stay on Track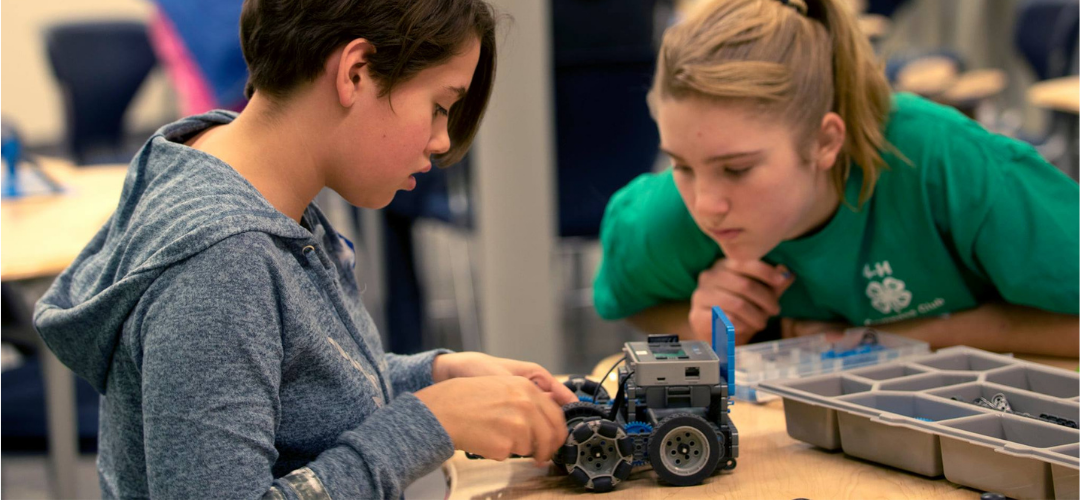 One of the greatest worries of parents and educators is that their children have fallen behind educationally and socially post-pandemic. Enrichment opportunities such as the UNH STEM Discovery Lab offer programs to help youth stay on track.
The UNH STEM Discovery Lab is a program that serves the students of Manchester through STEM (Science, Technology, Engineering, and Mathematics) activities. These activities are academic-based programs; however, they also provide students a space to be creative and make new friends. Through these activities, the goal is to spark a student's interest in a specific field and set them up for a career path in the future.
During the pandemic, all programming was brought to a halt until the summer of 2021 when the STEM Discovery Lab partnered with Granite United Way's Youth Enrichment Partnership (YEP) to provide their programming in the HUBS of the city.
"Our YEP programming is very different from what students might learn in a classroom setting," said Sarah Grosvenor, Affiliate Specialist of the UNH STEM Discovery Lab. "Our hands-on projects allow students to take responsibility in their own learning and provide the opportunity for youth to explore their individual interests."
The Discovery Lab's summer enrichment programming provides a playful learning environment that reinforces the skills students learned during the school year. Lectures or PowerPoint presentations are replaced by games and hands-on projects that allow youth to discover the engineering and science within.
Through YEP, the STEM Discovery Lab has offered collaborative opportunities within the schools, afterschool centers, and summer programs in the community. Grosvenor shared that many people in the Manchester community didn't know about the Discovery Lab or that they offered afterschool and weekend programming for students. Now the Discovery Lab reaches youth where they're at.
"The Youth Enrichment Partnership has been a game-changer for us," says Grosvenor. "Now that we can bring our programming to the students where they feel safe, we have been able to expand our reach and serve more families."
Just like the UNH STEM Discovery Lab, YEP has worked with nine other partners throughout the city to connect them to the HUBS. These partners now have regular meetings and have built a trusting relationship and a strong referral network. Through YEP, the community is making sure no child slips between the cracks.