Dartmouth College Celebrates Over 50 years of partnership with Granite United Way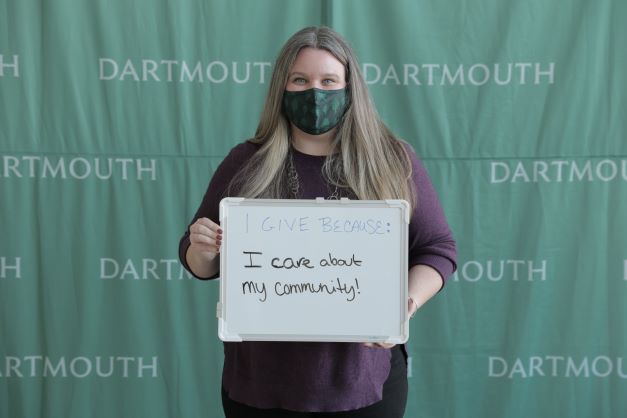 Dartmouth College, founded in 1769, sits in the beautiful town of Hanover, New Hampshire. For the past 51 years, the Ivy League School has partnered with Granite United Way to make the Upper Valley Region stronger for their employees, students, and community members.
Dartmouth College celebrates the launch of their Workplace Campaign by throwing events to honor their staff and faculty that choose to give back. Whether it was through volunteering, donating items, or giving through their Workplace Campaign, Dartmouth College encourages its employees and students to give back to their local communities.
Each year, Dartmouth honors Granite United Way at one of their football games and a portion of the proceeds are donated to us. At halftime, we provide awards to strong members and partners of the community. We most recently honored Bob Kendall of Senior Risk Manager of The Richards Group, and John Steidl, recent retiree of Dartmouth College.
Another event held on campus is the Granite United Way Power of Community Kickoff Event. In November, local nonprofit agencies gather to present volunteer opportunities to the Dartmouth community. Those from Dartmouth that attend connect with the agencies, learn more about how to get involved in the Granite United Way campaign and what volunteer opportunities are available, enter raffle drawings, enjoy cider and donuts, and share why they choose to give. This years Community Kickoff Event will be held on November 16th from 11:30 am to 1:30 pm.
"We strive to create opportunities for our employees and students to give back to our community. Many of them want to get involved but are not sure where to go," said Courtney Rotchford, Program Manager for Wellness at Dartmouth. "With events such as the Power of Community volunteer information event, we can bring those opportunities and information right to our campus."
Later in the year, we partnered with Dartmouth College in support of Ukraine relief efforts. After the news broke of the crisis in Ukraine, a group of Dartmouth students came together wanting to make change. They created a Dartmouth Students for Ukraine Fund (#DartmouthStudents4Ukraine) that raised over $35,000 in two weeks. Dartmouth partnered with Granite United Way to ensure these funds would be used to provide humanitarian aid to civilians in Ukraine.
"As a major employer in the region, it's important to Dartmouth to give back to the local community," said Rotchford. "We live by our slogan 'neighbors helping neighbors'. Our partnership with Granite United Way makes that possible."
Return to news