Connecting Community Partners to Help Those in Need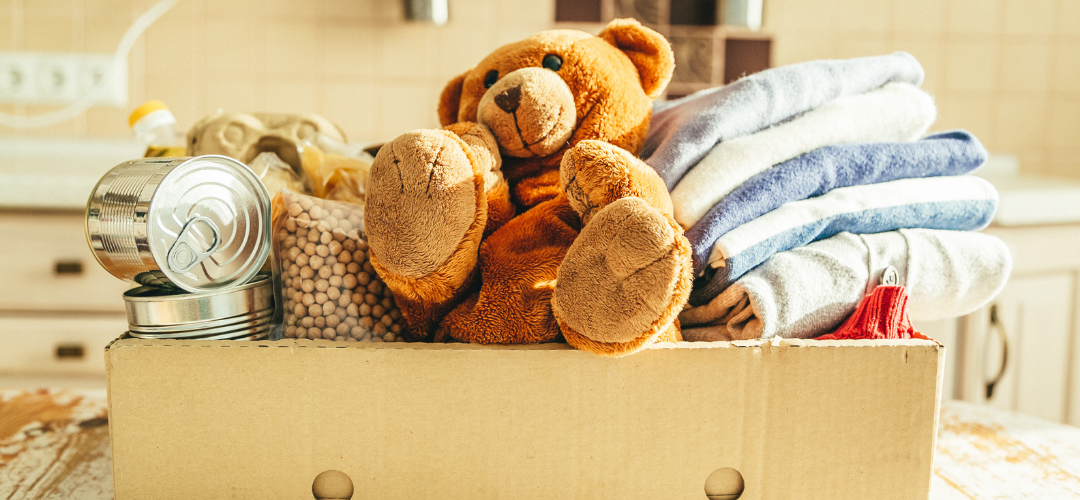 The holidays are an exciting time for many of us. Visiting with family, shopping, receiving gifts, and decorating our homes are all traditions to look forward to. Unfortunately, the struggles that people face day-to-day don't pause during the holiday season. Holiday giving programs throughout our community can help make this time of year a little brighter.
People's United Bank has been a strong partner of Granite United Way for many years. With their focus on helping members of their communities thrive financially, they give back through Granite United Way's Employee Giving Program, volunteering, fundraising, and donating throughout the year. It is important for them to give back because they strive for strong and healthy communities.
In December, as part of People's United Bank's holiday giving efforts, Mary White, the Vice President and Branch Manager of the Concord location, reached out to Granite United Way to see how they could once again partner.
"We had many resources in place to help those in need during the holidays across our footprint, but it takes a team effort to bring ideas to life, and that's what our partnership with Granite United Way did," said White. "After a couple of phone calls, Granite United Way connected us with the Friends Program almost immediately, ensuring we could reach those who needed assistance most."
The Friends Program is a nonprofit organization that manages emergency housing, foster grandparents, and youth mentoring programs. During the pandemic, they have seen families struggle significantly due to lack of affordable housing, job loss, mental health challenges, childcare expenses, and managing virtual learning with their children.
Right before the holidays, the Friends Program helped a family locate an apartment that they could move into almost immediately. Although the family was excited to move into their new home, they had nothing to get started. The Friends Program was pulling anything they could find in storage, from a frying pan to silverware, when Granite United Way called.
"When we found out that People's United Bank wanted to sponsor a family for the holidays it felt like the stars aligned," says Lorrie Patterson, the Program Director for Friends Emergency Housing. "I explained to them the family's circumstances and gave them a list of some household essentials to help this family get started. They donated that and more. We were blown away by what they had put together. They also came with holiday decorations and a Christmas tree."
With the permission of the family, People's United Bank employees and Lorrie were able to bring all the donations straight to their door. In just one day this family had the supplies they needed to settle into their new home and the Christmas decorations to make the holidays special.
"Our whole team was so excited to collect donations because we knew a local family was going to have a really great Christmas," said White. "After this experience with the Friends Program and Granite United Way, it made us want to do more."
Stories like this are a great example of how Granite United Way serves our community as a convener. If you would like to learn more about the Friends Program and how you can get involved, please visit, https://friendsprogram.org. They greatly appreciate all donations such as cleaning supplies, household items, cooked meals, and more.