988 designated as National Suicide Prevention Lifeline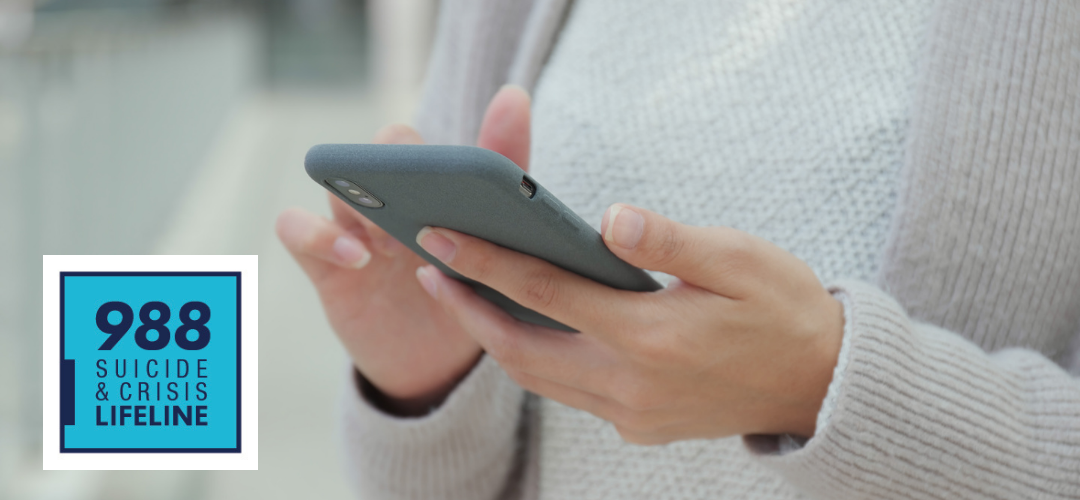 There is a new number that New Hampshire residents can call in the event of a mental health or substance use-related crisis. You can call or text 833.710.6477 to reach the NH Rapid Response Access Point and speak to trained and caring clinical staff who will help connect callers to local community mental health centers and, when necessary, convene a Mobile Crisis Response Team who can meet a person in their community.
The new service launched in January 2022 and has since responded to more than seven thousand calls per month from communities across New Hampshire. Starting July 16th, 2022 callers can simply dial 988 to reach the Rapid Response Access Point, the mental health and substance use response version of 911.
Beacon Health Options manages a multi-year contract with the NH Department of Health and Human Services to provide coordinated system technology, trained intake specialists, and licensed clinicians to help callers de-escalate their crisis if possible, and quickly connect them to the services they need. Depending on the level of the crisis and the caller's distress, that can include connecting the caller to social services, getting the caller referrals to outpatient or inpatient services, or deploying a Regional Rapid Response Mobile Crisis Team managed by a local community mental health center. If the person in crisis needs a higher level of intervention, Beacon will collaborate with emergency services. The crisis center will also support text and chat and will use peer specialists to help connect individuals to ongoing care and services.
"Our immediate goal is to help alleviate the distress for the caller in crisis and then improve their overall experience accessing care by actively connecting them or scheduling the services they need to better manage the crisis and their condition long-term," said Wendy Farmer, Beacon's Crisis Leader. "We believe this approach can help decrease the strain on Emergency Rooms and law enforcement."
Granite United Way's public Health Networks across the state have been sharing this update as part of their I Care New Hampshire awareness campaign to bring attention to the importance of mental health, substance use recovery, and knowing who to call and where to get help for yourself, a friend or loved one.
I Care NH is sharing four things everyone can do to support the mental health of friends, loved ones, and ourselves.
Stay connected. We all play a role in mental health and suicide prevention. Ask and listen.
Make time to listen when someone is sharing their thoughts and feelings. You don't have to fix it, necessarily. Be open and non-judgmental.
Know the signs. Someone may be showing a change in their usual behavior. It may be a signal that they could use some help.
Find resources. You want to help but are not sure where to start.
You can always call 211 to speak to an Information & Referral Specialist, who can connect you to a variety of resources and services available near you. More information is also available online at www.dhhs.nh.gov/icare.
If someone needs help right away, call or text the Rapid Response Access Point at 1.833.710.6477 or the 24/7 Lifeline at 1.800.273.8255.