2019 Day of Caring Dates Announced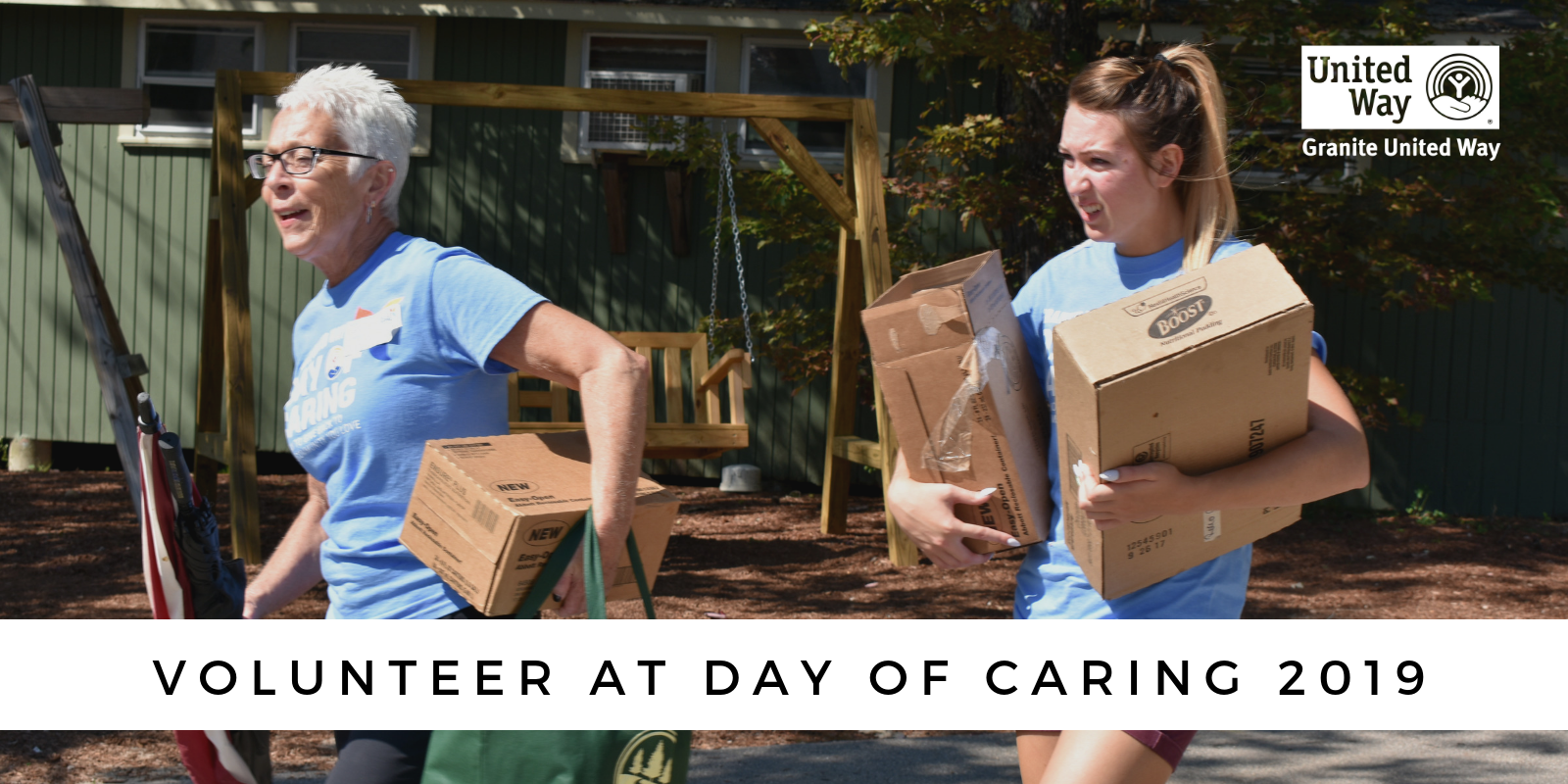 Day of Caring is about mobilizing the caring power of people in our community.

Give an hour. Give a day. Give your BEST!
We all have special talents. When we reach out a hand to one, we influence the condition of all. Whether it's washing windows, painting, fence repair or green space clean up in our community, there are hundreds of volunteer options available every day.

What is Day of Caring?
United Way Day of Caring is a celebration of community volunteers giving one day to help one another. Volunteers provide helping hands to nonprofit agencies that need assistance.

Shifts are available from 9am - 12pm, 1pm - 4pm or all day (9am - 4pm).
This day also typically serves as the "kickoff" to the annual United Way workplace campaign.

ARE YOU IN NEED?
Nonprofit organizations who are in need of a helping hand will be asked to register their projects. Project ideas include painting, washing windows, landscaping / yard clean-up, general repairs and much more.

HOW CAN I HELP?
Volunteers are needed to complete requested projects. Recruit family members, friends, neighbors and coworkers to form a team.
Teams can range in size from 2 to over 10. Each team member will receive a Day of Caring t-shirt.

HOW DO I GET INVOLVED?

Contact your regional lead below for more information on how to get involved this year!
Thursday September 5: Northern Region
Contact: Laura Boucher 603.752.3343 or Laura.Boucher@graniteuw.org
Wednesday September 11: Southern Region
Contact: Aimee Kereage 603.625.6939 ext 101 or Aimee.Kereage@graniteuw.org
Tuesday September 17: North Country Region
Contact: Nanci Carney 603.930.9443 or Nanci.Carney@graniteuw.org
Wednesday September 18: Merrimack County
Contact: Marla May Brown 603.224.2595 ext. 221 or MarlaMay.Brown@graniteuw.org
Friday, September 20: Upper Valley
Contact: Elizabeth Craib 603.298.8499 ext. 101 or Elizabeth.Craib@graniteuw.org
Wednesday, September 25: Central Region
Contact: Tiffany Pena 603.524.6864 ext. 1 or Tiffany.Pena@graniteuw.org
WHAT IF IT RAINS?
Day of Caring will take place rain or shine, as most projects can still be completed regardless of weather conditions.