Work United Tax Pods Bring Financial Security to Employees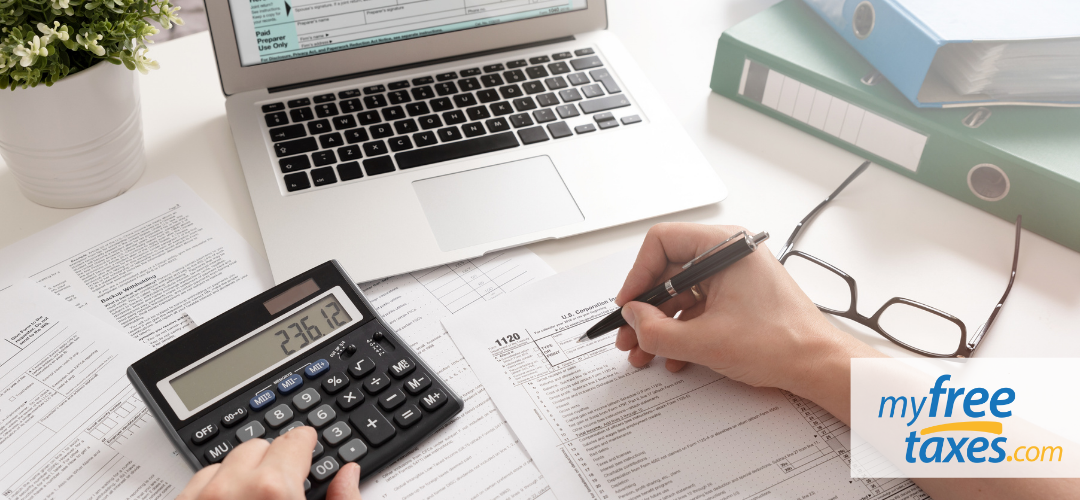 Preparing your income taxes can be complicated for even the simplest of returns, but it is a fact of life that we all must face. The Work United team knows how hard it can be for clients to prepare and each year they have offered their services. They know that while some returns require a payment, many come with a refund. On average it's a refund of $1,000 per person and $5,000 for a family.
"We are not tax preparers," says Work United Director, Pru Pease. "We are here to work side-by-side with our clients and help them through the process. We use a great online program called My Free Taxes that makes it a pretty painless process."
When the pandemic hit in March of 2020, the Work United team was in the thick of tax season. It was hard to shift to a virtual work model when sitting side-by-side with clients. Taxes are hard enough as it is and finagling a virtual teaching model was a considerable challenge. Through Zoom, email, and text messaging our Resource Coordinators got the job done. In 2021 it was even more challenging because they were, again, working virtually but this time it was with clients who were in even greater need of assistance. After a year of financial uncertainty, families realized that they needed their tax returns more than ever to get by.
"Getting money back from your taxes can make the world of difference for a family that is struggling. A return of $1,500 is a rent payment or a couple of car payments. It is food for more than a month or fuel oil to heat their home," said Pru Pease. "During the pandemic families that never needed our help before were asking for assistance. Helping out with their taxes was an easy way for us to put money back in their pockets."
This year, with more inquiries around tax preparation, Pru Pease came up with the idea of creating "Tax Pods" – prescheduled tax prep sessions, on-site at participating Work United companies. By planning ahead, multiple clients could be coached at one time while still benefitting from individual attention from the three Resource Coordinators.
Barry, a single dad living on less than $17,000 annually, had not filed his taxes in years. He was afraid to and did not think that it was worth it. After filing this year he was able to use his return to pay back old debt and secure reliable transportation by fixing up his old car. With the help of his Resource Coordinator, he was also able to file his returns from the past three years and received an additional refund.
Sheila and her husband Brad both work full time but had a lot of credit card debt from expenses that came when Brad was out of work during the pandemic. Their return helped ease some of this debt and saved them from impacting their credit score. They are now working with a Work United Resource Coordinator to better understand their household budget.
Marianne had always gone to a professional tax preparer and paid $400 to get her taxes done. This year she signed up for a Tax Pod and learned how to finish the return and file on her own. With the money she got back, she will be able to pay her fuel bill and still have money left to put aside for the next emergency. She feels confident that she will be able to complete her return on her own next year and maybe even coach a friend.
Between February and April of this year, the Work United team coached over 90 individuals, bringing nearly $250,000 in returns. The Work United team is confident that the Tax Pods will be back next year – stronger and better than ever.

For people earning less than $73,000 a year, this program utilizes TaxSlayer to process returns free of charge. For those earning more than $73,000, MyFreeTaxes will guide you to CashApp to process your free return.