Granite United Way Honors Merrimack County Supporters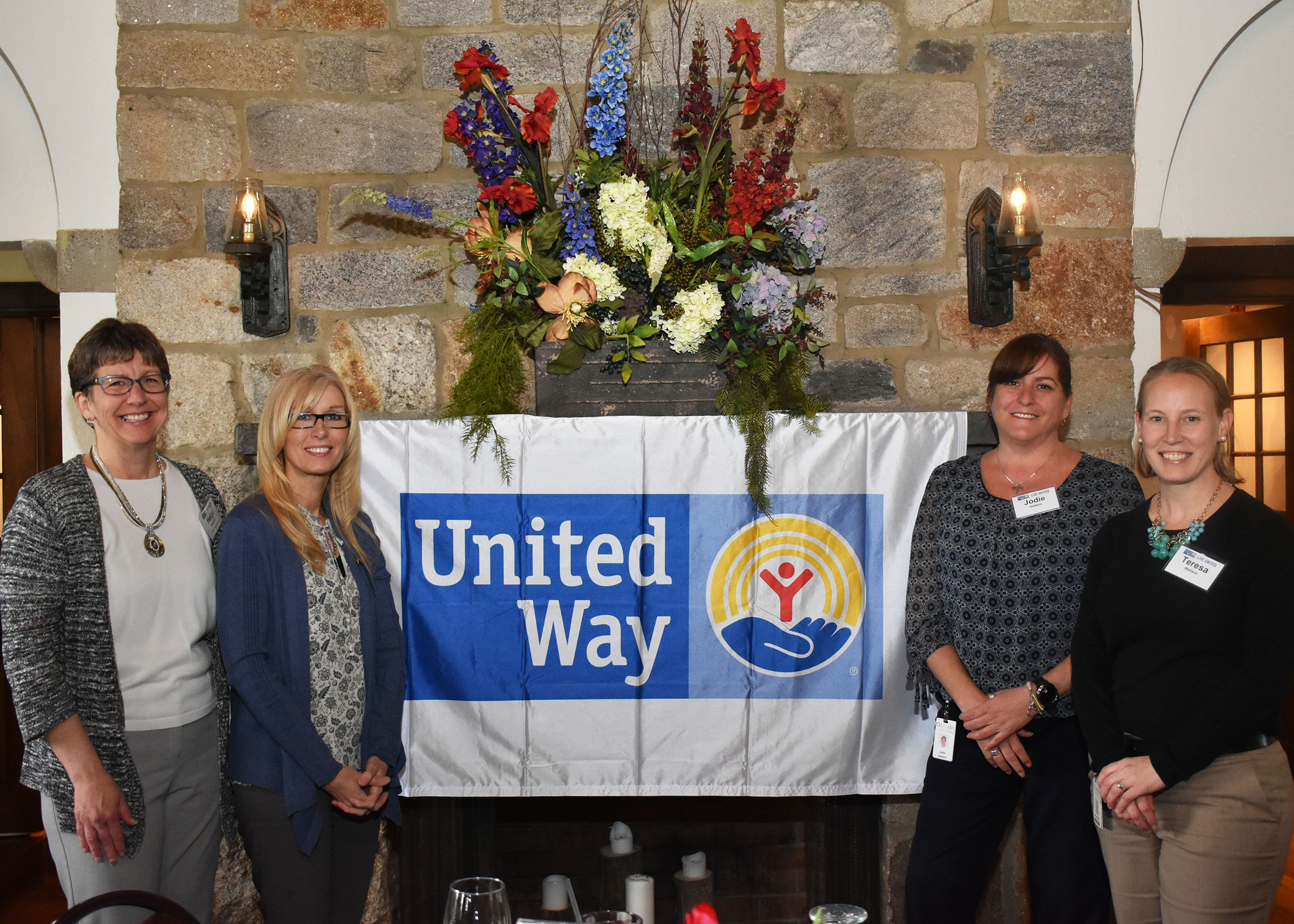 Granite United Way hosted its annual Campaign Celebration on Wednesday, April 10, 2019 at the Concord Country Club in Concord. Supporters from throughout Merrimack County were recognized for their commitment to the community.
The featured speaker was Christina Lachance from the New Hampshire Charitable Foundation who spoke about the impact investments made in training around Adverse Childhood Experiences (ACEs) have been making in Merrimack County. She even noted that as the event was taking place, more than 60 early childhood professionals are participating in a workshop at the Mill Brook School.
"We are proud of the impact we've been able to deliver in Merrimack County," said Patrick Tufts, President and CEO of Granite United Way. "The combination of our donors, volunteers and community partners are working together to address some complex issues in this region. This work requires a collaborative effort, and Merrimack County is committed to helping others learn, earn and be healthy."
The following individuals and companies were honored at the event:
GIVE Award ~ Nobis Group
ADVOCATE Award ~ Jim Snodgrass, Second Start
VOLUNTEER Award ~ Donna Raycraft
Employee Campaign Coordinator (ECC) Award ~ Jan Greer-Carney, Concord Hospital
Granite Awards (companies that have raised $100,000 or more during Granite United Way's annual campaign)
Bank of New Hampshire
Comcast
Dartmouth College
Dartmouth-Hitchcock
Eversource Energy
Hannaford Supermarkets
Hypertherm, Inc.
Lincoln Financial Group
New Hampshire Charitable Foundation
NH Mutual BanCorp
NH State Employees' Charitable Campaign
Pike Industries, Inc.
PROCON, LLC
TD Bank
United Parcel Service
The evening was sponsored by Lincoln Financial Group, Sulloway & Hollis, Merrimack County Savings Bank and The Rowley Agency.
To view photos from the event click here.