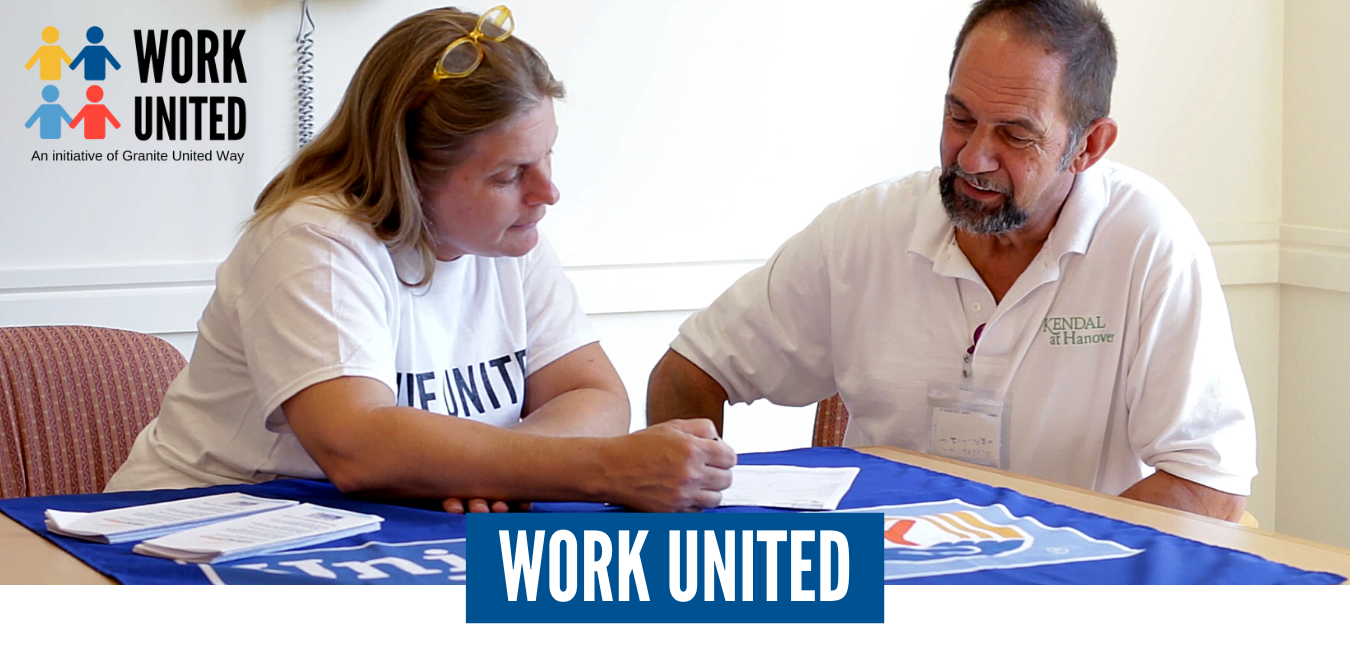 A steady job is the most reliable step on the pathway to financial stability but too often barriers such as childcare, reliable transportation, and acute need for emergency financial assistance derail good employees and impact their employment. These barriers are a big reason why employers across the state are seeing high turnover in the ranks of their low-to-moderate wage workforce.
What is Work United?
Work United is an initiative of Granite United Way and an employer collaborative focused on job retention, increased morale, and decreased absenteeism. Through shared resources, employers can minimize employment barriers for their low-to-moderate wage workers and maximize the support employees need to be successful and improve their lives. A unique component of Work United is that its services are offered not only to the employee at the participating company but also to their immediate family members and loved ones.
Work United Resource Coordinators
The Work United Resource Coordinators and their relationships with employees are key to the program's success. They are embedded in the partner companies can be found walking the factory floor, visiting staff in the warehouse, and setting up shop in the employee breakroom. They are visible in the workplace, not stashed away in an office behind a desk. They serve as coaches who provide consistent and fast responses to employee needs. They teach clients to advocate for themselves.
Work United Services
There are three main components of the Work United model that are key to recruiting and retaining quality and work-ready employees.
Resource Coordination: A United Way-trained Resource Coordinator helps employees solve problems and access the resources they need to improve the quality of their lives.
Loans & Savings Program: Optional "good credit not required," payroll deduction loan/savings program for employees.
Local Champions: A strong & active core of business leaders or key human resources staff who meet regularly to share workforce development ideas and best practices.
Mainstreet Model: Traditionally Work United's services were most needed at larger employers, however after the COVID-19 pandemic had a tremendous impact on many of the smaller businesses in our community – restaurants, small nonprofits, and shops. By providing access to Work United at a modified rate, we believe that small, local businesses will benefit as their larger counterparts have with a reduction in absenteeism, improved morale, and lower turnover rates.
What impact does Work United have for Businesses?
Participating employers have access to resources and support that assist them to be successful at work and secure their personal economic stability.

To learn more about the Work United initiative, contact workunited@graniteuw.org or call 603.298.8499.