Win a Cruise to Bermuda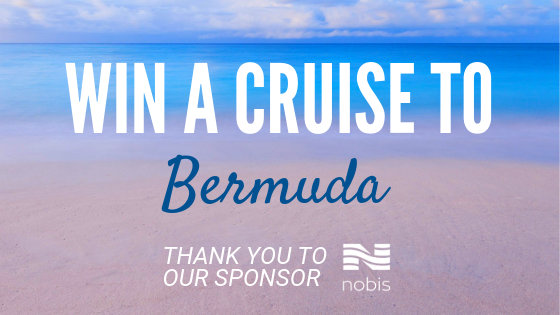 12 CHANCES TO WIN THIS YEAR
Make a pledge of AT LEAST $3 PER WEEK ($156 per year) or more, and you're eligible to win some great prizes!
4 tickets for the 2019 season to ride the Mt. Washington Cog Railway
4 Tickets to a 2019 season Bruins or Celtics home game
1-night stay at the Residence Inn Portsmouth Downtown
1-night stay of up to 4 people in a vista studio king room at the Mountain View Grand Resort
3-night stay at all of the Inns at Mill Falls
1-night stay w/a round of Golf (valued at $175) at the Town & Country Inn and Resort
1-night stay with parking and buffet breakfast for two at the Sheraton Portsmouth Harbor
Shoes for all seasons from White Mountain Footwear ($400 value)
15 admission tickets to Canobie Lake Park
4 day-cruise tickets to the M/S Mount Washington
2019/2020 360 pass from Gunstock Mountain Resort
7 Day Boston to Bermuda Cruise for 2 Passengers (September / October 2019 sailing season)
To be eligible, the form below must be downloaded, completed and signed and received by Granite United Way no later than 5:00 pm on January 24th, 2019 for the drawing.
---
RULES AND REGULATIONS FOR PRIZE ELIGIBILITY

1. Any person is eligible if he or she: a) is 18 years of age or older; and b) is not an employee of Granite United Way, a member of the Board of Directors, a member
of the 2018 Campaign Cabinet, or an immediate family member (including spouse, parents, and children); and c) makes a minimum pledge of $156 for the calendar
year.
2. Each contest participant must complete both a Granite United Way pledge form and an official Contest Entry Form. Forms must include the person's name,
address, telephone number, amount of pledge, and signature. To qualify, completed Contest Entry Forms must be attached to the participant's United Way pledge
form and submitted in compliance with the contest rules.
3. If a company does not use Granite United Way's pledge form, photocopies of the internal pledge form and other pledge verification documents must be submitted
by the entry deadline indicated below with the Contest Entry Form attached and in compliance with all contest rules.
4. All entries must be returned to the Granite United Way office no later than 5:00 p.m. on Thursday, January 24, 2019 to be eligible for the Monday, January 28, 2019
drawing. Entries not received by this deadline will not be eligible for the drawings.
5. The winners will be drawn by a Granite United Way Board/Staff Member at or about 10:00 a.m. on Monday, January 29, 2018 at 22 Concord Street, Manchester,
NH. The winner will be notified by telephone or email. The winners need not be present to win.
6. The winners, upon acceptance, agrees to a) participate in Granite United Way publicity and promotion activities, including the use of name and photograph in all
media; and b) sign a release and hold harmless agreement in favor of the sponsor, Granite United Way, and their respective agents and employees.
7. The winners will be required to pay any and all applicable taxes including without limitation, federal, state and local and income taxes. The winner must be a legal
resident of or employed in, the states of New Hampshire or Vermont. Cruise prize does not include gratuities, transfers, beverages, any personal non-inclusive on-ship
purchases such as the spa or specialty restaurants. Prize subject to terms and conditions of Norwegian Cruise Lines as outlined on their website www.NCL.com.
8. The winners will be required to provide proper photo identification and/or other verification upon presentation of their prize.
9. Participation in this raffle may affect the tax deductibility of your gift. However, it is our belief that the value of each donor's opportunity is de minimis and therefore
should not require any reduction in an individual's gift to Granite United Way. Donors should consult their tax advisor for more detailed information.
10. Any contest participant's failure to abide by all of the terms of these Rules & Regulations will disqualify that participant from being eligible for any prize.