Variety of Emergency Preparedness Trainings Offered in Carroll County through C3PH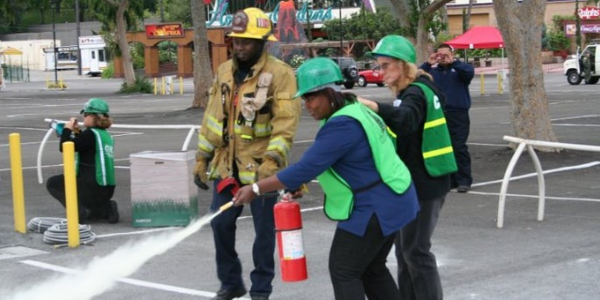 It's often said that "luck favors the prepared" and the Carroll County Coalition for Public Health (C3PH) is working to prepare the public. Through Public Health Emergency Preparedness (PHEP) the Coalition works with emergency responders, healthcare partners, and concerned citizens to ensure that regular trainings and exercises are offered to make certain that Carroll County is safe before, during and after an emergency or natural disaster. C3PH wants the public to be prepared for flu season as well, they coordinate the school-based flu clinics for 15 schools in Carroll County, ensuring no cost influenza vaccinations are available. And last but certainly not least, PHEP works with the Substance Misuse program to offer regular community Narcan education events throughout the county.

C3PH knows that when a public emergency strikes it's always helpful to have volunteers on hand. C3PH oversees the Carroll County Citizen Corps. a volunteer organization consisting of more than 60 members of the Medical Reserve Corps. (MRC) and the Community Emergency Response Team (CERT). Monthly volunteer trainings and presentations are open to the public, and work with towns in the county to exercise emergency plans, hold local health fairs and assist in community events. One training that's available to the community is the "Until Help Arrives" program. This program encourages the public to take these five steps in situations where someone may have a life-threatening injury due to trauma:
Call 9-1-1

Protect the injured from harm

Stop the bleeding

Position people so they can breathe

Provide comfort
C3PH also offers "Stop the Bleed", a national campaign that started after the Sandy Hook school shooting. This training's goal is to instruct people on what to do to prevent a person from bleeding to death. "Stop the Bleed" educates on the signs of life-threatening bleeding, the use of compression to control bleeding, and the use of tourniquets and makeshift bandages.
Carroll County has taken advantage of their close partnership with Huggins Hospital and combined both "Until Help Arrives" & "Stop The Bleed" into a 3-hour training opportunity presented by Janet Williamson, EMS and Emergency Management Coordinator for Huggins. Trainings such as "Until Help Arrives" and "Stop The Bleed" provide opportunities for community members to better prepare themselves for an emergency situation, and a better-prepared community is safer and more resilient. Last year C3PH presented the program to nine of the SAU school nurses, to the Kennett High School (HOSA) and health students. This year C3PH has also offered it to the Governor Wentworth school nurses and HOSA students, as well as the health staff at Brewster Academy.

In addition to the "Until Help Arrives" and "Stop The Bleed", C3PH offers regular Narcan education events in Tamworth, on the first Wednesday of each month, at 4:00pm. More information on upcoming dates and trainings can be found on the C3PH website.
Helpful links: