Upper Valley Partners Putting Fun Back into Summer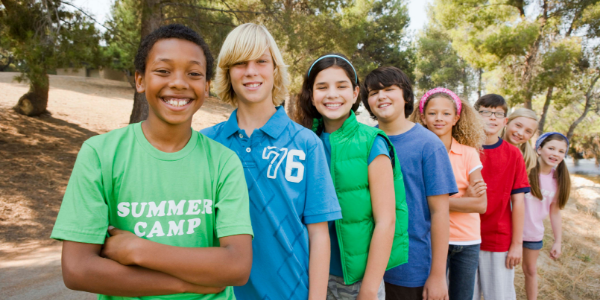 "Summertime, an' the livin' is easy…" or so the song says – but is it really?
School is out in most areas for two months which means a long break for students, but a tough break for parents. Gone is the reliable structure of the school day and after-school programs that give working moms and dads peace of mind knowing that their kids are in a safe, enriching environment for the day. For most parents, summer becomes a jigsaw puzzle of different camps, play dates, visits from grandma, and days of missed work in order to get childcare coverage.
According to the Bureau of Labor Statistics, in 2018 it was found that in married-couple families with children, 63% had both parents are employed full time. For single-parent households, this number was even higher. That works out to a lot of children in need of care during working hours. What are the options for working parents? Is it possible to strike a work/family balance?
In the Upper Valley, there are a wide range of summer day camp options for kids. From sports and outdoor recreation to arts and music, there's something for everyone but they do come at a cost. The average price for most five-day day camps is around $250. Spread that out over summer break and a family is looking at upwards of $2000 – and that's for just one child! Fortunately, many of these camps do provide some amount of scholarship money to ease the burden on parents and make programs accessible to more children. In addition, organizations like LISTEN Community Services offer funds to help families pay for summer activities. Every year they provide need-based scholarships for both day and overnight camps to ensure that all children have a chance to have a fun summer break.
Angel Hudson, a resource coordinator with the Work United program said that every spring she helps parents navigate the process of finding and signing their children up for day camp. "It can be very challenging, especially if families wait too long to sign up," she said. "If you wait until the last minute, programs may have filled up or funding may have dried up. Add to that the logistics transportation to and from camp and it suddenly becomes very stressful."
The Upper Valley Haven recognizes the stressors that summertime can bring and offer a summer program for children who are currently in their family shelter or who have been in the shelter and are now housed in the community. It is free of charge and eases some of the burdens on families working to get back on their feet again. Both the parents and the children love the summer program. It provides a safe environment where children can learn and grow both socially and emotionally. Parents know their children are safe and can focus on doing what they need to do during the day such as going to work or appointments.
"In the four years that I have supervised the summer program, my favorite moments continue to be when I witness the kids experiencing the simple, pure joy of just being kids," said Erin Wetherell, Children's Program Coordinator at the Haven, "Whether it be trying to swim against the current in the river, lying flat on a horse's back with the sun beating down on their faces, catching a large crayfish in the stream, or finally getting the courage to jump off the diving board, all these small moments give me hope. For reasons beyond their control, many of the children in our program do not have the chance to just be—and the times I see them able to live in the moment and forget about all the hard things in their lives makes me feel like we're doing something right."
For an even more immersive summer experience, Copper Cannon Camp in Bethlehem, NH offers free, week-long overnight camp for boys and girls from income-eligible homes. It is a unique opportunity to escape the stresses of daily life and create adventures in the wilds of New Hampshire. Last summer Copper Cannon served over 250 campers from across the state with 16 coming from the Upper Valley region.
The Mayhew Program is another option for the sleep-away camp experience. It offers a twenty-five-day, tuition-free program for at-risk boys in New Hampshire. Mayhew is unique as it provides each camper with a mentor in their home community when the summer is over. Last summer six boys from the Upper Valley participated in the program and look forward to returning this summer. Like their neighbors to the north at Copper Cannon, Mayhew gives families who can't afford the cost of traditional overnight camps a chance to give their children a valuable, life-changing experience.
Whether it's a day camp or overnight camp, once summer is underway, it is important to remember that kids will need some down time too. Work United resource coordinator, Suzanne Waldren, reminds her clients to "Plan for a little downtime at the end of a camp day. While camp is fun, there are a lot of new faces, routines, and transitions to cope with. It's good to have some time to unwind at the end of a busy summer day."
This year, with funds from our allocable pool, Granite United Way was able to support several organizations that offer summer programs for youth. Is the livn' easy? A little easier, thanks to the help of our community partners and donors like you!