The Stebbins Family: Showcasing A Long-Time Commitment to Community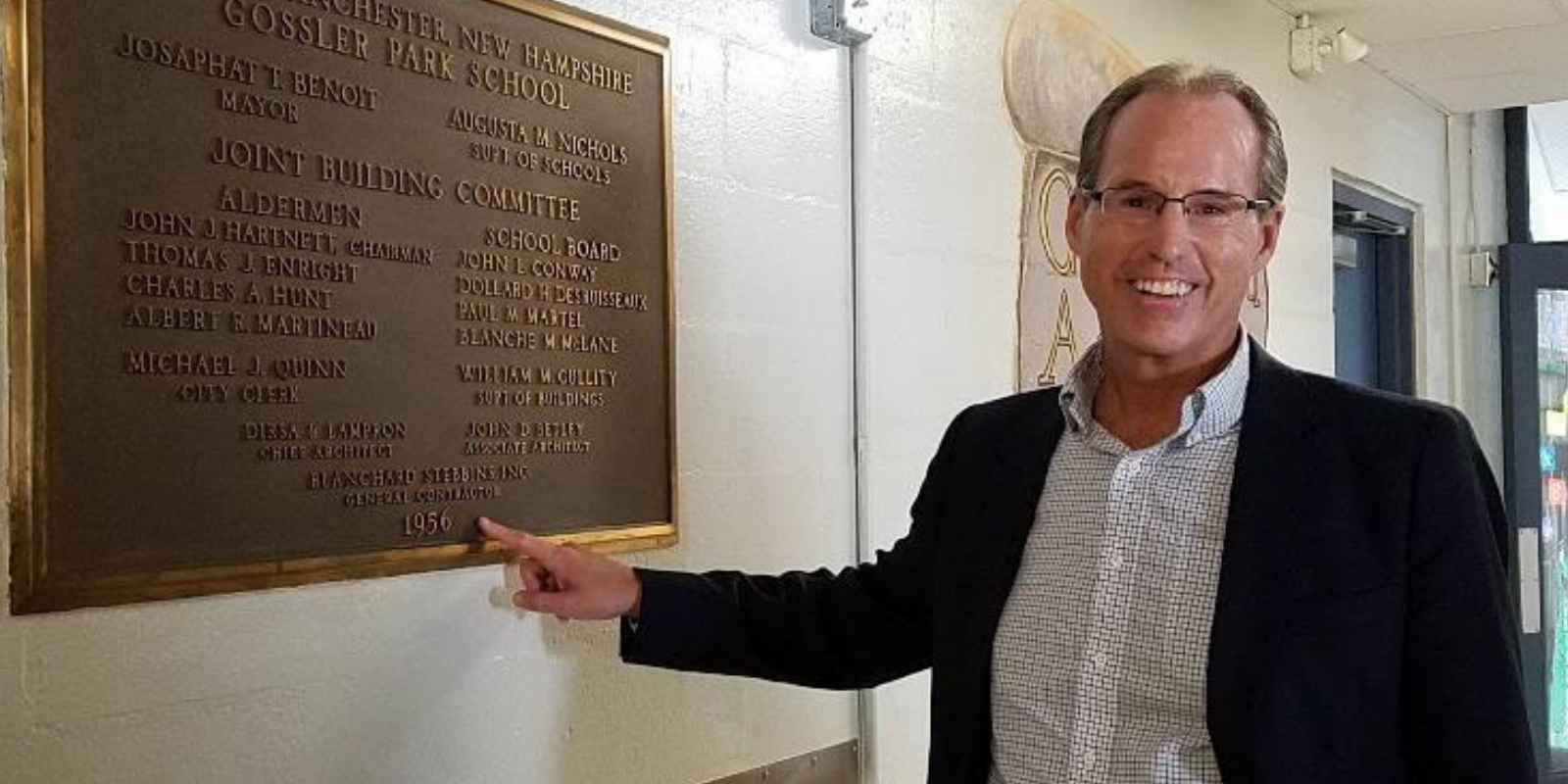 Community support, building a better tomorrow for our children and fostering a workplace that is recognized as one of the Granite State's best companies. All in a day's work for Mark and Sally Stebbins, owners of PROCON, a single-source architecture, engineering, and construction management firm in Hooksett, NH. PROCON, established in 1935, is a fourth-generation company started by Blanchard Stebbins, Mark's grandfather, building modest single-family homes in Manchester.
Fast forward to 2018, the company now specializes in design and construction of athletic, aviation, commercial, institutional, hospitality, industrial, senior living and multi-family residential projects throughout the Northeast. A few noteworthy PROCON projects include the Row Hotel and Alloy at Assembly Row in Somerville, Renaissance Hotel at Patriot Place, downtown Portsmouth's Portwalk, the Exel Warehouse in Bow, which houses the warehouse and distribution center for the State Liquor Commission, and student residential housing at Merrimack College.
The family legacy continues now, as Mark and Sally, joined by their children, John and Jennifer, are carrying on the family's commitment to their community.

"Philanthropy has been an important value in our family. Our parents instilled in us the importance of giving back to the community, and we want to encourage others to do the same," said Mark Stebbins.

PROCON and its employees have supported many organizations including Easter Seals NH, the Manchester YMCA, Manchester Boys and Girls Club, and Waypoint. The deep sense of community and family is evident in how they choose to invest both their talents and their treasure. This support included six-figure contributions to these organizations to serve thousands of children, adults, and seniors.

Mark and Sally have been United Way loyal contributors for over 20 years and Alexis de Tocqueville Society members for the past decade. The Stebbins' family and Granite United Way have worked together for over 6 decades through personal contributions, corporate fundraisers and challenge matches. The past two years have included the "Get on the Bus" Stebbins Family Challenge Match. With this challenge, the Stebbins Family agreed to match any first-time workplace campaigns. All qualified businesses also received a complimentary pair of tickets to a Patriots football game, a lunch reception at Patriot Place and time on the football field.

The Stebbins family has most recently chosen to support the expansion of the Leader in Me program throughout Manchester's West Side schools. The Leader in Me program is a school-based program that empowers students with leadership and life skills. After Mark and Sally saw first hand the amazing, positive impact that the Leader in Me programming has had at Gossler Park school, both with students, staff and families they made a generous donation to expand the programming to all five of the West Side Schools over a five-year period.

"In spite of the school's physical age and lack of improvements since the mid-'50s, we were overwhelmed with the positive-energy we encountered that was the result of the school embracing the Leader in Me program," said Mark Stebbins.
The generosity and kindness of Mark and Sally Stebbins is evident throughout the city of Manchester. We at Granite United Way are proud to partner with them and are thankful for their commitment to giving back to the community.
The Stebbins family live and breathe our goals to help our community Learn, Earn and Be Healthy.