The Recovery Friendly Workplace Movement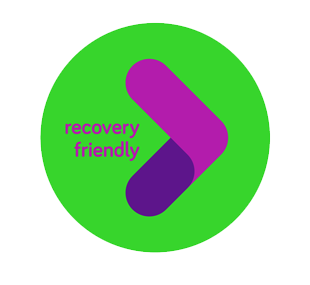 The Recovery Friendly Workplace is a movement started by Governor Chris Sununu as a way to support New Hampshire businesses and its citizens in recovery. The Recovery Friendly Workplace (RFW) movement offers business owners the tools and resources they need to foster a supportive environment that encourages the success of their employees.
A Recovery Friendly Workplace is defined as a business that improves the health, safety, and productivity of employees by fostering a supportive environment. This movement looks to help business sustain and maintain a healthy workforce while giving employees a pathway to resources around behavioral health and substance use disorders. There are over 60,000 people in recovery in New Hampshire and encouraging their continued health in recovery will help businesses maintain their workforce in a state with a 2% unemployment rate. The goal of this movement is not to help businesses hire people in recovery, that resource already exists, but to help them maintain the employees in recovery they currently have. It costs New Hampshire employers 1.6 Billion dollars in lost productivity when someone goes untreated for a substance use disorder. So, there is a tremendous financial gain when employers participate in this program, on top of the social benefits.
A group of 38 businesses are the early adopters of this movement and will help test and shape the key strategies. Granite United Way has volunteered to be one of those early adopters because it aligns with our mission to learn, earn and be healthy. As an early adopter, we will be updating our policies to reflect the best practices around substance use and behavioral health. Granite United Way will have trainings on our new policies and on subjects related to behavioral health for all employees. Finally, we will continue to participate in/lead community events. Each early adopter will have to complete the three steps stated above before they can be recognized as a Recovery Friendly Workplace.
Each business that receives the Recovery Friendly Workplace designation from the Governor's Office will be recognized with the Recovery Friendly symbol (insert picture below). This symbol should invoke a similar feeling as when you see "Made in America" on a product. The Recovery Friendly logo is a symbol of hope for people living in recovery or with behavioral health disorders that they can lead healthy lives and of businesses that go above and beyond the call of duty to create healthy spaces in their communities. Granite United Way is proud to be an early adopter of this movement and to have Patrick participate on the Advisor Team as a resource.