Offering Resources in the Workplace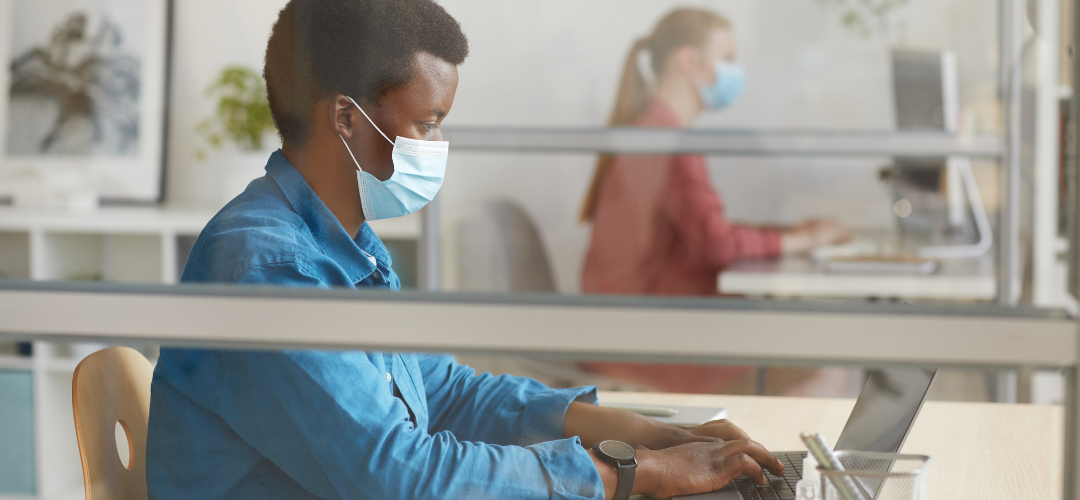 Safety first. That's what we all need to keep in mind as we weather this seemingly never-ending pandemic. Wear a mask, wash your hands, and social distance have become our mantra. Workplaces have worked tirelessly to create safe workspaces. Assembly lines have been redesigned to accommodate social distancing, work shifts have been adjusted to allow for staggered arrival and departure times, and seating has been reduced in break rooms.
Granite United Way's Work United team has also pivoted to a virtual platform to ensure the safety of its staff while continuing to provide vital services to the Upper Valley workforce. The Human Resources Department at one Work United partner company established a "Zoom Room" for staff to use at designated times during the week. Employees can use the on-site computer to "meet" face-to-face with a Resource Coordinator ready to help. This connection is key to building trusting relationships and this tool will likely continue to some degree even after the pandemic subsides.
While these measures have helped to keep employees safe and businesses running, they have brought forth a new set of issues—isolation. For many employees, a large part of their social network comes from their colleagues in the workforce.
The Work United team recently met with a client via phone after hours, who was suffering from what appeared to be depression because of extended isolation due to the pandemic. He is an employee at a local manufacturing facility.
In the past, he worked alongside ten other team members on the line and enjoyed breaktime together with others at the factory. When the new safety measures were put into place, he found that he was suddenly alone for most of the day. His workgroup went from ten workers to five and with social distancing, they could not share the same banter that they used to have with each other. In the breakroom, he often eats lunch alone due to social distancing requirements. To make matters worse, he lives alone – bringing further isolation at the end of the workday.
At first glance, the problem seems to be one best solved by mental health services. But as our Resource Coordinator took a closer look, she realized that what was really needed was companionship. She also realized that this wasn't the only individual in this situation. By flipping their schedules, the Work United team found that they could reach more clients who needed them – when they needed them - at the end of the workday. It isn't a long-term fix, but by working in the evening with clients, a friendly, willing ear can be found when it is needed most.
You can help too! Our United Way team is calling on you to lend a hand in your community. Do you have a neighbor or coworker who lives alone? Do you have a friend who is growing weary of being at home all the time? It sounds silly, but a friendly phone call to say "How's it going?" or a visit in the driveway could make all the difference to someone feeling lonely during this pandemic. You just might find that in helping out a neighbor in this way, you are cheering yourself up as well!
If more than a friendly visit is needed, there are agencies that can help. Visit these links to find help in your community:
National Suicide Prevention Lifeline: 800-273-8255
For even more helpful resources near you, call 2-1-1.
Helping individuals suffering from isolation, safely create companionship, is just one example of how our Work United team is creating solutions to complex needs in the workplace.
Click here for more information on how your company can get involved with Work United.