Granite United Way pivots investments to address nonprofit needs in light of COVID-19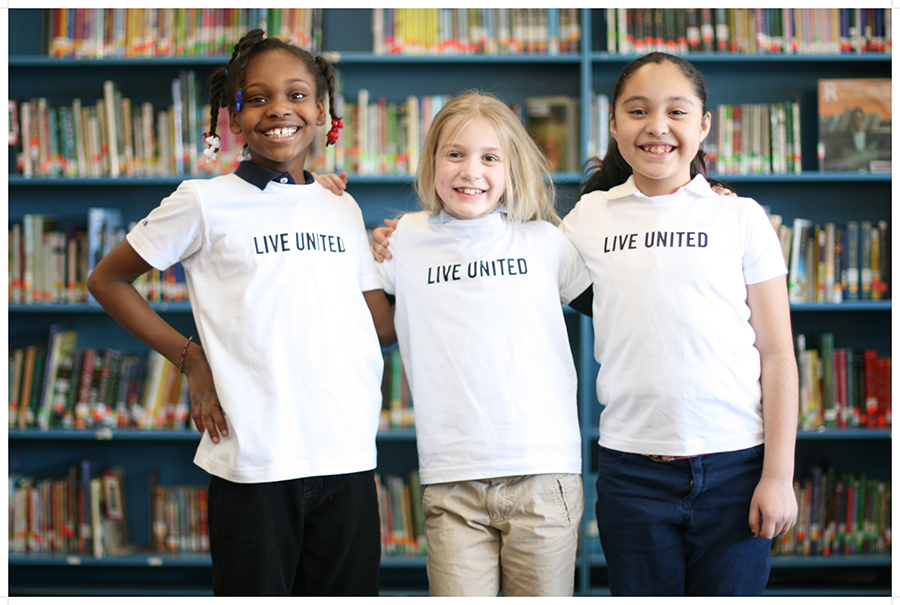 Granite United Way pivots investments to address nonprofit needs in light of COVID-19
Granite United Way's volunteers announce investments across our communities
During uncertain times, Granite United Way and its volunteer leadership continue to step up, ensuring that community needs are being addressed. Over the past several months, the organization and its volunteers have continued to find ways to meet immediate needs, with a future-focused mindset.
Most recently, the organization's Board of Directors met and approved new investments of more than $2 million to local nonprofits.
"This year has been different for everyone, and our volunteer leadership has made it a priority to ensure we are adjusting to the needs of our communities," said Patrick Tufts, President and CEO of Granite United Way. "The COVID-19 pandemic was a massive pivot for our organization and our nonprofit partners. Our investments this year have not been business as usual."
Investment recommendations continue to be made at the local level and presented to the Board of Directors. Volunteers are mobilized from each of Granite United Way's six regions to review and vet proposals and make funding decisions based upon strict criteria. They focused on investing in agencies that had weathered the turbulent times and are finding ways to offer them flexibility to meet community needs. One key change in Granite United Way's grantmaking was the move from annual funding to two-year grants.
"It was paramount that we provide opportunity for our agency partners to stabilize while they provide critical services during these uncertain times. Moving to a two-year funding cycle helps reduce funding uncertainties and minimizes the administrative burdens related to grant applications" Said Sally Kraft, MD, MPH, Granite United Way Board Member and Co-Chair of the Granite Community Impact Committee.
Granite United Way's work is built on more than a century of supporting organizations and building community partnerships to address critical needs. These partnerships brought together businesses, non-profits, schools, first responders, and other critical sectors to strengthen our community and create opportunity. Last year, these efforts brought $8.5M in support to our communities.
When the COVID-19 Pandemic began, Granite United Way took on an emergency mindset, moving our operations to remote settings, with programs including free tax preparation, Work United, Recovery Friendly Workplace, and Whole Village continuing to serve thousands of clients. Granite United Way's 211 NH initiative serves as the State of New Hampshire's public inquiry line and has taken more than 85,000 calls, and the COVID-19 Relief Fund raised nearly $1 Million.
"In addition, new hub-and-spoke partnerships were created throughout our communities to provide direct financial support to individuals and families impacted by the pandemic, including specific supports for those working in the hospitality industry," said Tufts. "The events of the spring and summer of 2020 have challenged our communities in ways we could not have anticipated."
In the midst of uncertainty, Granite United Way:
•
Has established 2-year grants to local nonprofit partners versus 1-year grants
•
Is distributing more than $750,000 in CARES Act funds
•
Strengthens partnerships with HUB organizations in each of their six regions
•
Created an innovative Smart Start Cereal Campaign to replace their traditional Day of Caring events and played a key role in Manchester's Fueling our Families
•
Pivoted to online free tax preparation, serving more than 5,000 households
•
Leveraged partnerships with Reading Plus, an online literacy program, to double the number of students utilizing this tool during remote learning
•
Promoted wellness through traditional and non-traditional health partners, preparing for vaccine distribution, distributing PPE masks, ensuring access to mental health and substance misuse support
"Our Board of Directors is proud to be leading this comprehensive investment that will impact nearly 400,000 individuals across New Hampshire and Windsor County, Vermont," said Tony Speller, Chair of Granite United Way's Board of Directors. "Addressing immediate needs while planning for the future will help to strengthen our communities, and this work continues as we notify our funded partners this week of our 2-year grant decisions."