Granite United Way Announces Resource Development Team with Nearly 50 Years of United Way Experience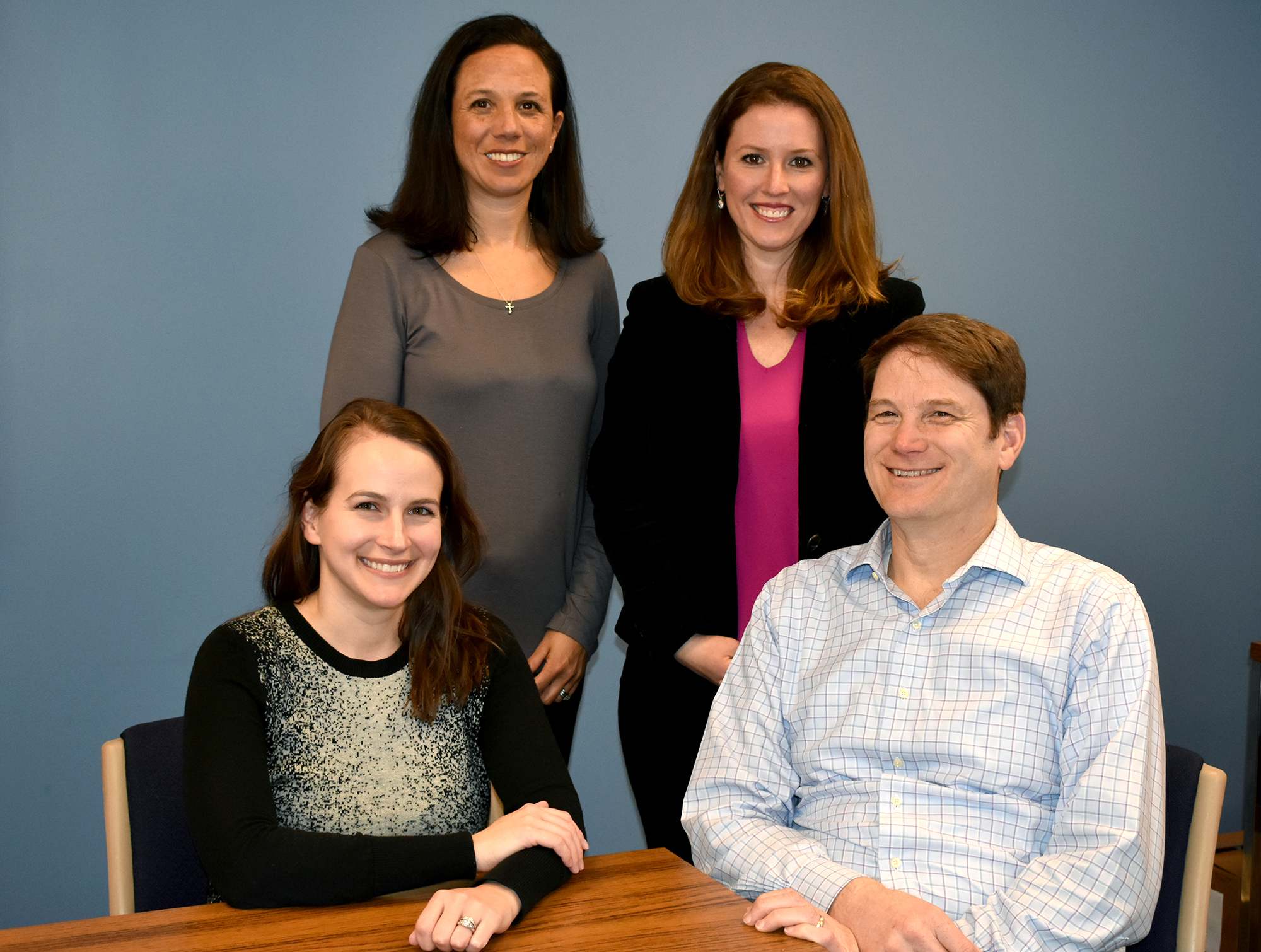 Granite United Way recently announced staff changes in their Resource Development team. Paul DeBassio, Nichole Reimer, Sarah McCluskey and Amanda Ruggles have recently taken larger leadership roles in the Resource Development department.
Paul DeBassio has joined Granite United Way as the Interim Chief Development Officer on a part-time basis. DeBassio has a 17 year history with United Way, including still currently serving as the EVP, Investor Relations and Executive Director, Enterprise-wide Corporate Partnerships at United Way Worldwide. He has also held leadership positions at United Way of Massachusetts Bay. DeBassio graduated Cum Laude with a B.S. in Marketing from the Carroll School of Management at Boston College in 1987. He resides in Bristol, New Hampshire with his family.
Nichole Reimer recently accepted the position of Vice President of Workplace Giving. Reimer leads the workplace campaigns and corporate partnerships at Granite United Way. She has a long history of United Way experience, and played a leadership role in the implementation of 2-1-1 NH. Reimer received her Masters in Business from the Questrom School of Business at Boston University. Reimer resides in Derry with her family.
Sarah McCluskey was promoted to Senior Director of Leadership Giving & Planned Giving. McCluskey will be expanding her role with the organization's major gifts work, engaging donors at the Alexis de Tocqueville Society level (donors who give $10,000 or more annually) and Leadership donors investing $1,000 or more annually. McCluskey is also an Attorney, having graduated cum laude from New England Law Boston, and earned a B.A. from Fairfield University in Connecticut. McCluskey has previously worked for United Way of Massachusetts Bay & Merrimack Valley and the United Way of Greater New Haven in Connecticut. McCluskey resides in Dover with her husband.
Amanda Ruggles was promoted to Senior Director of Workplace Giving. Ruggles has played a key role in the Resource Development Department and has worked closely with corporate campaigns at Granite United Way. She also oversees the administration of the New Hampshire State Employees' Charitable Campaign. Ruggles holds a Bachelor of Arts degree from the University of New Hampshire ~ Manchester. Ruggles resides in Henniker with her family.
"Granite United Way is fortunate to have these four talented individuals leading the charge in our fundraising efforts. Together they bring nearly 50 years of United Way experience to the team," said Patrick Tufts, President and CEO of Granite United Way. "Granite United Way continues to grow and evolve to meet the needs of each of our communities. Together, with our 22,000 donors and volunteers, we are helping those in our community learn, earn and be healthy."
Photo (l-r, seated) Amanda Ruggles, Paul DeBassio. (l-r, standing) Nichole Reimer, Sarah McCluskey