Folk Tales Can Come True: Holiday Food Baskets at Simon Pearce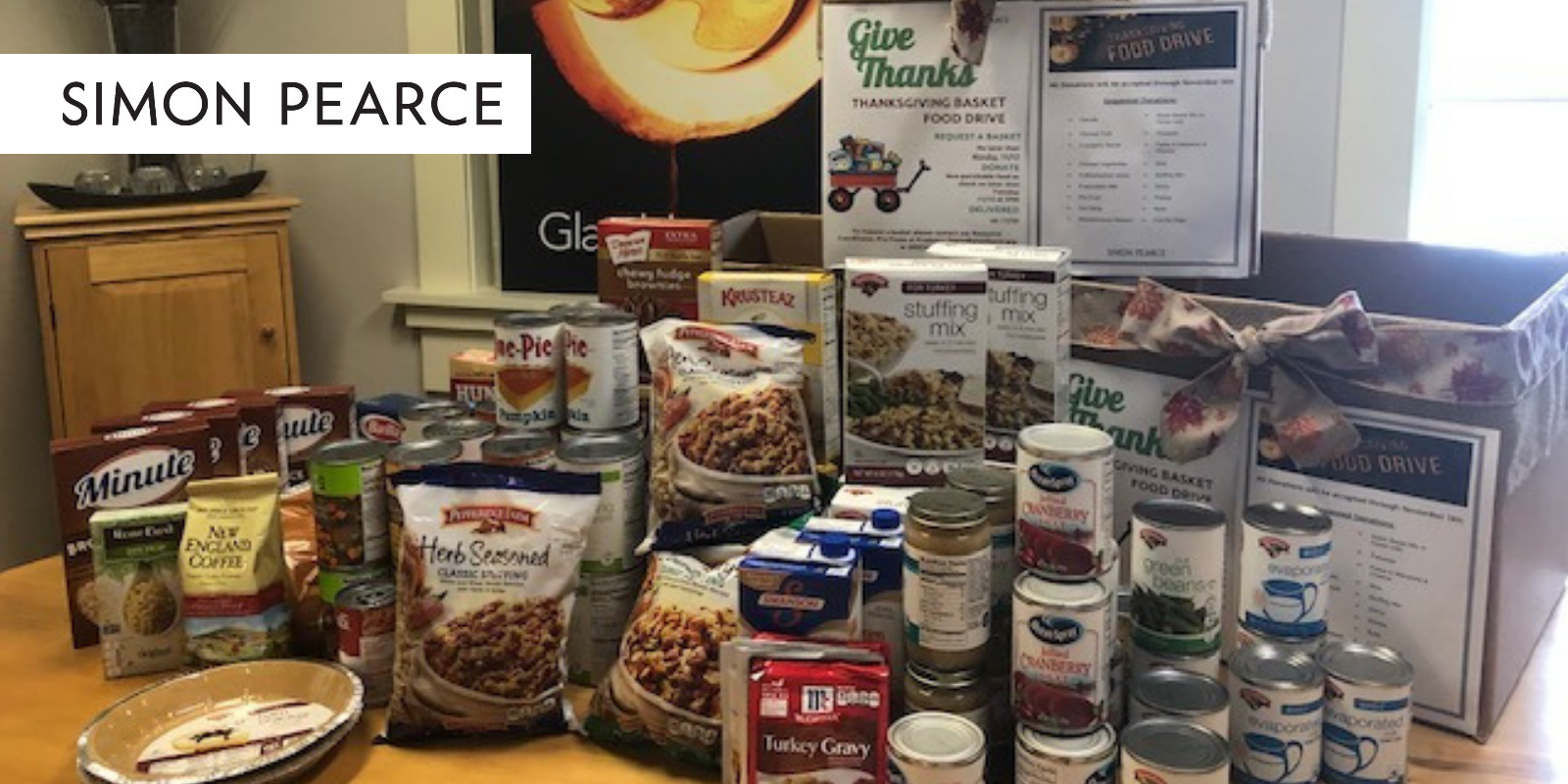 The holidays are the perfect time for storytelling and an even better time for wishes to come true. In the Upper Valley, we have a tale to tell in which wishes really did come true with the help of a caring community and a little holiday magic.
You may recall from your childhood the folk story, Stone Soup, the story of two weary travelers who come to a village seeking food but are turned away by the villagers who had nothing to share. Seeing the need of the villagers the men decided to create their own magical soup made of stones. They happily shared the soup with the villagers but said, "It would taste better, though, if we added a little something extra. Can you help?" Soon the entire village came out, each family sharing bits from their food stores. Before long a wonderful meal emerged bringing the village together.
This same magic happened here in the Upper Valley a few years ago when the Human Resources team at Simon Pearce saw that food insecurity was impacting the lives of some of their own workers. With the help of Work United Resource Coordinator, Pru Pease, they were able to identify individuals who could use a boost over the holidays. The entire staff at Simon Pearce pitched in and shared what food or funds they could to make a holiday meal for their colleagues in need. The chef at the restaurant in Quechee pulled the donations together in beautiful food baskets that contained a turkey dinner with all the trimmings – ready to go into the oven on Thanksgiving Day. Thus, began what is now an annual tradition at Simon Pearce.
But our story doesn't end here – we have more delicious Stone Soup on the way! With Thanksgiving passed and Christmas just around the corner, one worker had already decided that they couldn't afford to gather to celebrate with family as they had over Thanksgiving. The cost of food was simply too prohibitive. What they didn't realize, though, was that at Christmas time they would be offered another gift of food, a lovely quiche from the Simon Pearce kitchen.
With the quiche as the centerpiece of their holiday meal, family members and friends were able to make smaller contributions to the meal. One person brought dinner rolls, another added a salad, cider, dessert, and so on until a grand feast was laid out before them. With everyone contributing what they were able, the holiday was saved…and the Stone Soup was delicious!